How to Start a Business 101: Complete Guide From Zero to Profit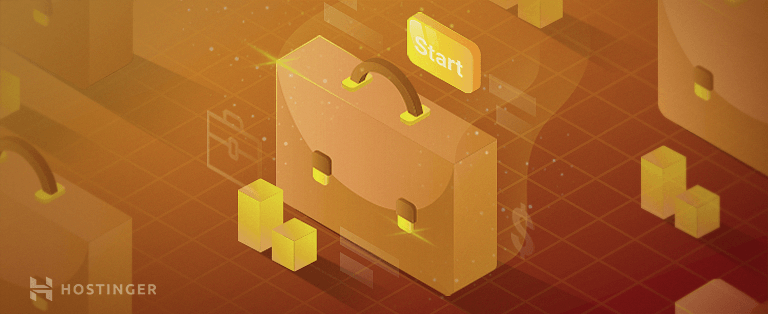 Conducting in-depth market research and choosing the best organizational structure are just some of the steps in the business preparation process.
Starting a business is exciting but can pose unexpected challenges if you don't prepare for what may come.
This article will provide a step-by-step startup guide for aspiring entrepreneurs on how to start the business of their dreams – from developing a business idea to keeping your customers satisfied.
Download Guide To Writing Business Plan
1. Every Business Starts With an Idea
When formulating a business idea, start by determining your strengths, abilities, and interests.
Pick something you're passionate about. Passion drives you to success because it allows you to commit fully to your goals despite the obstacles you might face when starting an eCommerce or any types of business.
For example, if you enjoy writing and teaching, you can turn your skills into a successful business by creating educational content and online courses.
Tools like Google Trends help you evaluate and validate your business ideas as potential ways to make money online. It enables you to see if the trend of your market is growing or declining. All you need is to enter relevant business keywords into it, and the results will show the interest of search engine users over time.
Looking at trending products can help you conclude if it can be a sustainable business idea. Continuously refine and redefine this idea until you find the right one.
Once you have specific products or services in mind, choose the industry you intend to serve – research existing companies, their products, and the target market they cover.
You can start by attending exhibitions and trade fairs to check your competitors' booths and promotional activities. Walk the floor to see the product displays, engagement techniques, and sales pitches.
Find out about their current processes and figure out what they lack. Think about how you could fill the gap by starting your own business and delivering a more valuable product or service.
You can also learn about your competitors by performing a SWOT analysis. It will help you formulate business strategies to profit from their experiences.
Understand what they did right, what they did wrong, and avoid making the same mistakes with your new business.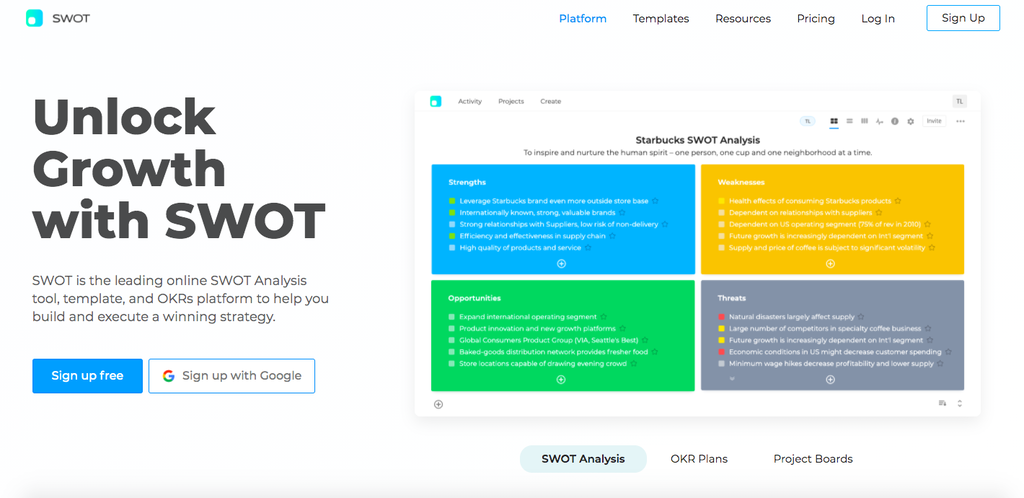 SWOTanalysis.com offers a creative and professional template for businesses and career planning. Consider using this free tool to brainstorm and track your company's progress as it grows as well.
2. Market Research – Adjusting Your Business Idea to Your Target Audience
Market research is essential because it provides insights into your competition's practices, preferences of your potential customers, market trends, consumer behavior, and demographics.
Start by understanding who your customers are. Create buyer personas that reflect the people who will be buying your product or services.
Well-designed buyer personas can reveal insights into consumer buying behaviors. You can use this information to help you visualize the people that will buy your product or service, plan your communication campaigns, and build marketing strategies.
It can also give you ideas for improving existing products and coming up with new solutions to address specific marketplace challenges.
Collect Customer Data
Once you have a clear picture of your target audience, it's time to learn their actual characteristics, challenges, and buying habits.
There are different ways to obtain market data before starting a business. One of which is to determine your audience's opinions about your products by conducting online surveys or focus group discussions.
For example, Google Surveys collects and analyzes data from users. Once you have created the survey and provided information about your target audience, Google Surveys will find the people who match your criteria, get them to fill out the survey, and present you the results within a few days.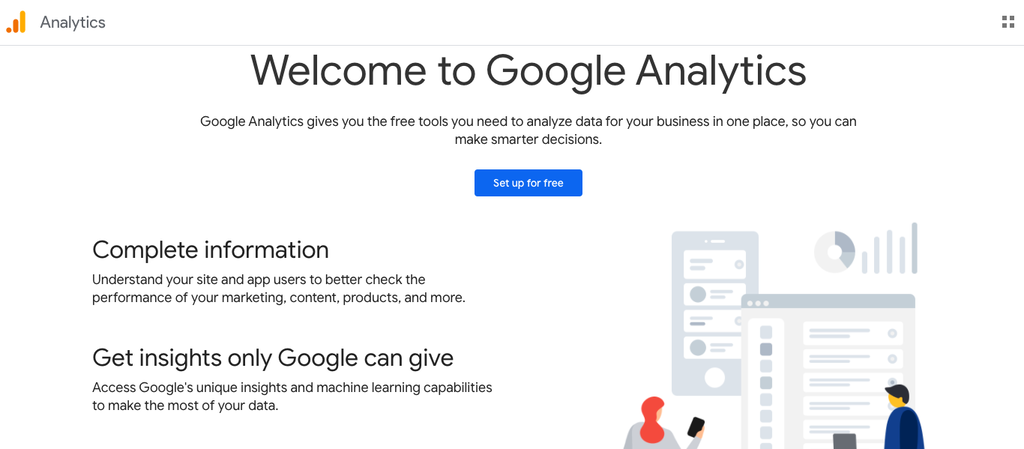 Google Analytics is another useful tool that helps you learn more about your customers, including age, gender, and interests. You can install this free tool as a plugin on your website and view such information about the people who visit your site.
Another alternative option is to hire a market research firm that will provide expert research data on your target market. However, such services can cost anywhere from $4,000 to $50,000 or more.
Summarize Your Findings
To summarize your data, the findings should include the background of your study, the list of the participants, and the results of your research. Having all of the information laid out will provide context to the findings and ensure a logical flow of ideas.
Organize the participants into separate groups to better understand who your target audience is and what they look for in a product or service.
Make sure to analyze the information you gathered and evaluate how you can use your findings to build a brand and business plan.
Proof of Concept
A proof of concept (POC) is a validation that your business idea is proven effective and commercially feasible.
For example, you want to produce a self-published eBook. The POC goal can be to have 10 pre-orders for your writing project before mass production.
If you could get at least 10 people to pay for an unpublished book, it would give you the confidence to continue writing and producing.
Therefore, a POC is like a confirmation signal to continue with developing the product. You can proceed to the minimum viable product (MVP) phase after passing this stage.
3. Prepare a Business Plan
It's important that you prepare a business plan beforehand so that you'll know which type is suitable for your company and make it easier to scale your business in the future.
All of them have different objectives, but making a traditional business plan will be more than enough for your startup business.
A traditional business plan deals with various topics necessary to finance a company, calculate future projections, and connect with customers.
It typically includes the following sections.
Executive Summary
An executive summary describes your business, its vision, problems it seeks to solve, and financial predictions.
Start with a mission statement to explain the purpose of your business. You can further discuss the company's brief history, management team, location, and the number of employees to build credibility.
Similarly, key achievements and milestones are necessary to track the company's progress and measure its success.
Choose to showcase the products and talk about their features and benefits.
If you want to attract investors to your new venture, including the financial history and predictions is also recommended.
Lastly, take the opportunity to discuss your business goals. Explain within your business plan how you intend to grow your business in the upcoming years.
Company Description
Disclose your business name and introduce the business owners in the company description.
If you seek investors, explain why your products are valuable to your well-defined target market.
Next, briefly discuss what you aim to accomplish over a specific time – whether to maintain profit or increase market share.
To demonstrate your desire to succeed, reveal your business plan alongside its scheduled starting date and the deadline for the following 12 months or so.
Also, state the legal structure of your business.
Lastly, mention the planned necessary steps to achieve success. Include a vision statement that presents the company's future objectives.
Products and Services Offered
Thoroughly explain your products and services. Focus on how they manage to meet your customers' needs.
State the product life cycle under this section. It serves as a guide when formulating product strategy development as you reach success in the industry.
Besides, if your product is already undergoing market research or competitive analysis, openly disclose your business plan's details and findings.
Market Analysis
Conduct a market analysis to gain a deeper understanding of your competitors' performance. Learn more about their strengths and analyze the trends for your small business to keep up.
Start by deciding on the purpose of your study. It could be for assessing the risks, reducing potential issues, or creating opportunities.
Determining the current state of your industry and its direction should be your next step.
Provide metrics such as size, trends, and projected growth, backing up your claims with relevant information.
Once you're aware of the industry's outlook, analyze the market, and visualize your potential customers.
Take note of the information such as their age, income, gender, location, and occupation.
It's now time to list down your competitors and compare their performances.
Evaluate your competitors carefully and perform a SWOT analysis. This process can help you narrow down your biggest strengths and current marketing position.
You should now be ready to gather factual, relevant, and valuable data – the best decisions happen due to well-researched information.
Additional data can be obtained directly from reliable sources like the Bureau of Labor and Statistics, the Census Bureau, and trade journals.
SimilarWeb is a free competitor research tool you can use to access information about your competitor's traffic and marketing strategy.
For an easily understandable business plan format, include the following points in your market analysis:
Overview of the industry – research the industry to assess your competitors and understand the current demand. Include metrics such as size, trends, and projected growth
Target market – disclose the group of consumers your products are aimed at and analyze their needs, demographics, market size, location, behaviors, and trends.
Pricing and sales forecast – provide the cost of products, the estimated number of goods your business will sell, and expected profit. The sales forecast should estimate future sales by month for the following year.
Competition – analyze your competitors' market share, strengths, and weaknesses. Provide a summary of findings through differentiation and explain why your products stand out from the market.
Barriers – identify any hindrance that your small business might face, such as inefficient systems and inadequate resources.
Organization and Management Team
Describe your business's legal structure – the three basic types of legal entities are sole proprietorship, partnership, and corporation.
The most popular business type is a sole proprietorship, which gives you full control of your company. It's simple and easy to set up at a minimal cost. However, under this structure, you'll personally be liable for all financial obligations of the business.
If your business has several owners, you can structure it as a partnership. Despite its simplicity and flexibility, the downside is that partners are personally responsible for the partnership's liabilities.
Lastly, a corporation is a legal entity built by individuals or stockholders. Owners are not responsible for the debts or liabilities of the corporation, protecting their personal assets.
The primary disadvantage is the large amount of money needed to form a corporation, including extensive record-keeping.
Once you've finalized your business structure, provide an organizational chart that serves as a graphic representation of its management and employees.
Marketing Strategy
Focus on your strategies as you break into the market and increase demand.
To sum it up, below are the key objectives to include in your marketing and sales section.
Unique value proposition – offers product or service relevance to people by catering to their needs and delivering value. A unique value proposition also distinguishes your products from the competition.
Pricing strategy – a method of determining how much money you should charge for a product or service. This approach will help in generating sales and maximizing your profit.
Sales or distribution plan – a plan of how to reach your customers. It's also used to measure the effectiveness of the distribution channels.
Marketing plan – a comprehensive, data-driven marketing plan can deliver the results that you seek. However, before you proceed, we recommend developing a branding strategy first.
Budget – requires a deep dive into your expected marketing expenses. Also, as you bring in more customers, you have to determine the incentives and referral rate.
Financial Projections (and Funding Requests)
A financial plan provides target investors with an overview of your company's financial projections for growth.
If you own a startup business, financial projections can help you budget, measure profitability, and set financial goals.
On the other hand, financial projections can keep established businesses on track by consistently helping them achieve their goals.
Show your business potential by highlighting its performance. Include your company's income statement, cash flow projection, and balance sheet.
It's a good idea to add graphs and charts in the financial plan sections of business plan templates to summarize growth.
4. Get Funding
An essential element of your startup success is to obtain sufficient funding when launching and growing the business.
Most people finance their new business venture with their own capital or borrow money from family or friends.
However, other options are available, including angel financing, crowdfunding, small business credit cards, venture capital, and small business loans.
Angel investment is the most sensible choice for a small business. Successful entrepreneurs and professionals often offer to fund startups with the expectation of a high rate of return.
Furthermore, these investors provide essential benefits like advice and counsel, contact with potential employees and customers, and insights into competitors' strategies.
5. Build Your Successful Business
Here are some essential elements you should consider when starting your own business. Let's talk about the steps many forget to consider when trying to get their business started on the right path.
Assemble an Excellent Team
Companies have greater chances of success if they hire the right people. To create a balanced team, analyze your strengths and weaknesses first. Find employees that can complement the skills you bring to the table.
When starting the hiring process, you should strategize how to announce the position, develop the criteria for employee selection, provide the interview process steps, and select the right interviewers.
The hiring search committee should create a job description and develop a competitive compensation and benefits package.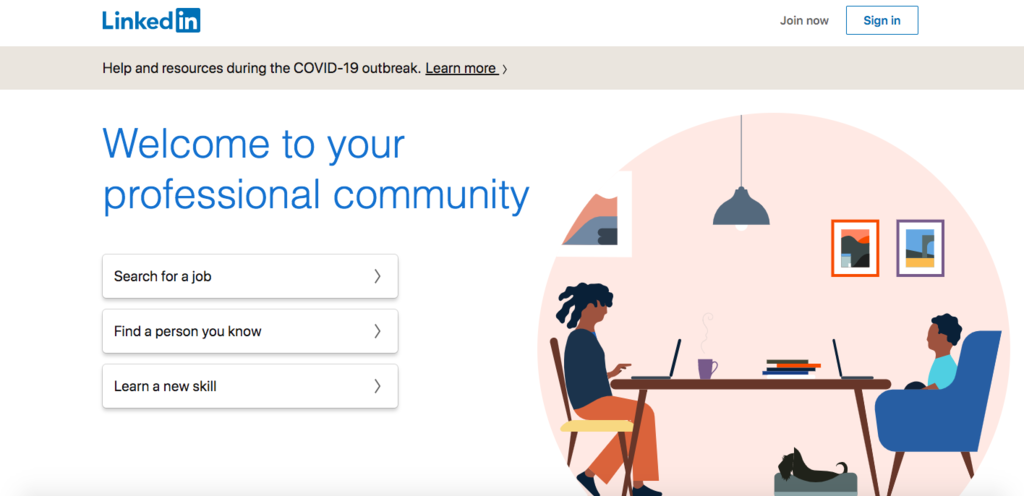 Advertise the job opening on such platforms as LinkedIn to find people in the industry with the right skills. You can either find them through paid job postings or access them through your company page, personal profile, or LinkedIn groups for free.
Contact Vendors and Suppliers
Searching for the right suppliers for your business is another vital step for success.
First, you should determine the type of supplier that you need.
You can choose a manufacturer that can produce your products. However, if you intend to purchase existing brands and products in large quantities at low prices, a wholesaler is a better option.
Starting a dropshipping business is another excellent choice wherein you can pass sales orders to a supplier who can directly ship them to customers. This business model is very cost-effective as it requires minimal capital to set up.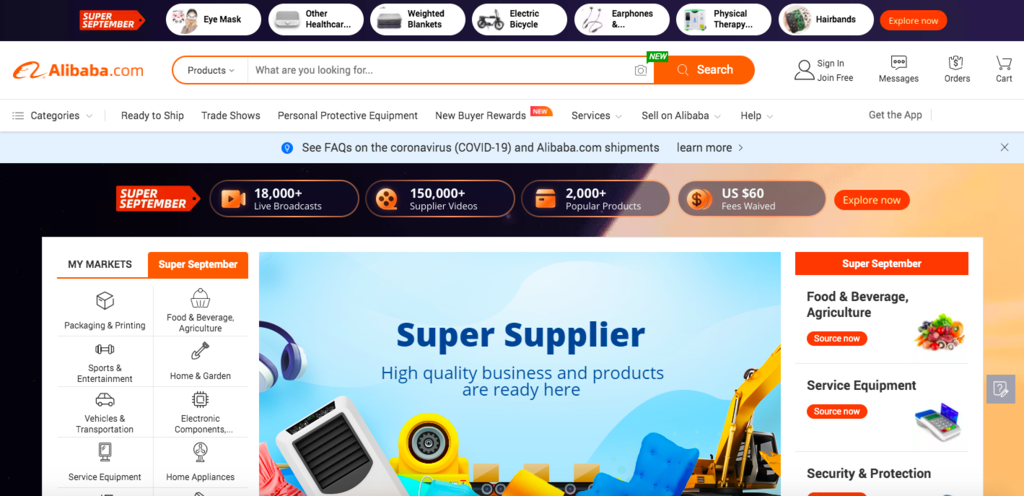 For example, Alibaba is a popular overseas business directory that is often used for dropshipping. It offers a wide variety of product search options from verified suppliers.
List down all potential suppliers and compare their services, offerings, and features. Evaluate their prices, reliability, stability, location, and background to find the best fit.
Once you have a supplier in mind, you can prepare a contract for discussion.
A written document is vital for recording all the required terms and conditions. Ensure you read the contract carefully before finalizing and signing the agreement.
Lastly, it's crucial to maintain a good relationship with your supplier for your business to operate smoothly. Schedule a time to communicate with your suppliers, monitor their performance, and provide feedback and concern when needed.
Pick a Space for Your Business
Consider your company's requirements and needs when choosing a business location. Look into the laws, familiarize yourself with competitors' sites, and research the available options.
Have a look at the state and local tax implications of your prospective location. Your business type and location can dictate if it's more advisable to seek a place outside a particular zone or municipality to get a tax benefit.
As you prepare your business for growth, evaluate if it makes more sense to buy an office space or lease a commercial space. Your business type will dictate the kind of premise that you need.
For example, a retail store is recommended if you will be selling products. On the other hand, you can set up a shared office space with a meeting room if you offer professional services.
6. Get the Paperwork Done
Your business plan seems to be close to perfect after securing capital, coordinating with suppliers, and picking an office space. However, operating a business requires you to obtain the necessary licenses and permits before its launch.
Decide on Your Legal Business Structure
A business structure influences your daily operations, tax obligations, and personal assets. Evaluate some of the examples below and pick one that provides the best legal protection and benefit to your business.
The most common structure for startups and small businesses is the limited liability company (LLC) option. It allows business owners, partners, or shareholders to limit their personal liabilities while enjoying the partnership's tax and flexibility benefits.
One advantage of it is that owners are not personally liable for the company's debts or liabilities.
Meanwhile, a corporation is a legal entity that lets you open a bank account, purchase property, sign contracts, and launch a business. Shareholders are the owners, while officers and directors handle the operations.
In comparison, this structure's best advantage is that owners are not liable for the corporation's debts.
Register Your Business (With the Government and IRS)
You need to register your business with the government for it to become a legal entity officially.
If you own a corporation, you need to get the Articles of Incorporation. This includes information like your business name, details of a registered agent, the corporation's duration, and other similar details.
If you're a sole proprietor, you should register a business name to represent your company – check out more about having a "doing business as" (DBA) name. Fulfilling this obligation to the government lets you operate a business under your name and be the contact person in case of any problems.
After fulfilling the initial process, you can register your business with the IRS and receive your Employer Identification Number (EIN). An EIN is the Social Security number of your business that's required when filing taxes.
Insurance
Having business insurance helps you manage risks and protects losses as you grow your company. All small businesses and large corporations need to apply for it to be fully prepared.
The most common types of business insurance for a new company are workers' compensation, professional liability, and general liability insurance.
Workers' compensation deals with work-related injury or illness of employees. It typically includes medical care, disability benefits, and funeral expenses.
On the other hand, a professional liability policy is ideal for businesses that offer professional advice or services. It aims to protect the company's finances if an employee makes a mistake in providing solutions to customers.
General liability is the most recommended policy for small businesses. This option protects your business from property damage and claims of accidents in the workplace.
Get Federal and State Tax IDs
After registering your business, it's time to apply for an EIN.
An EIN will serve as your federal tax ID, which is required when paying taxes, setting up a bank account, employee hiring, and applying for business licenses and permits.
You can use the IRS assistance tool when signing up.
Licenses and Permits
The business license and permit you need will depend on your business type and location. A crucial first step is to know the requirements in the application process.
We recommend that you access SBA's database to check the licensing requirements before application.
Some businesses can be required to apply for federal, state, or local licenses and permits to operate.
Open Your Business Bank Account
Setting up a business bank account can help you keep track of the cash flow by separating your business finances from personal money.
First, look into the options to open a traditional business bank account. Consider the overall costs, the number of ATMs and branches, access to online banking, and other useful features for your business.
While some banks offer free service costs, make sure that you check their transaction fees. Some banks may waive specific fees if you maintain a minimum balance, limit transactions, and use the bill pay option.
Once you choose the bank you want to go with, it's time to prepare the required documents. Be sure to present papers that show your company's legality, along with its business name and type.
7. Create a Business Website
According to statistics, 60% of small businesses own a website. This means having an online presence is more necessary than ever to keep up with the competition. When well-maintained, your website can help you boost sales and build a strong relationship with customers.
The first step to creating a website is to purchase a domain name. Check what's available using a domain checker and choose one that best represents your brand.
Afterward, choose a platform to build your website. There are many kinds available, each suiting different needs.
Content management systems (CMS) enable you to build professional websites that create, publish, and manage web content. Choose from different options available, such as WordPress, Blogger, and Joomla.
WooCommerce is a WordPress plugin for creating online stores. It's a free and open-source eCommerce platform with a built-in blogging function and many free and paid third-party themes as well as extensions. Do note that you may require some basic coding knowledge to use this platform.
If you want a user-friendly platform solely focused on eCommerce, try building an online store with PrestaShop. This mobile-friendly solution has CMS capabilities, business reporting tools, and native SEO features. In addition, it offers thousands of themes and modules via its official add-on marketplace.
On the other hand, Zyro is an excellent fit for an effortless and affordable website setup. This drag-and-drop site builder is beginner-friendly and offers various AI tools, like its domain name generator and logo generator. Zyro's plans cost from $2.90-$15.90/month, and they all come with free hosting.
After picking your website-building platform, choose a web hosting provider. Consider the kind of website you will run and the amount of traffic it will get.
Hostinger offers affordable hosting plans catering to websites of any size or purpose.
Shared web hosting is a great choice for smaller websites that don't expect much traffic. It is cost-effective and provides just enough resources for starting a blog, a medium-sized site, or a modest business site. Then, once you learn how to make money with a blog or website you can consider upgrading to another plan. The price of shared hosting plans ranges from $1.99-$4.99/month.
WordPress web hosting is designed for WordPress websites. It provides resources to run a larger-scale website in the form of a blog, a business site, or a small eCommerce site. WordPress web hosting plan prices range from $1.99-$11.59/month.
Hostinger also offers fast WooCommerce hosting, specialized for running WordPress online stores powered by the WooCommerce plugin. The price of WooCommerce hosting plans ranges from $3.99-$23.99/month.
For those building small to medium-sized online stores with PrestaShop, Hostinger provides PrestaShop hosting plans starting from $2.99/month. Each of them comes with a one-click installer, a free SSL certificate, and an advanced LiteSpeed cache for maximum site performance.
Meanwhile, cloud hosting is ideal for large scale projects. It provides resources to run an unlimited amount of websites of any size. It also comes with automated daily backups, an allocated number of resources, and a dedicated IP address. Our cloud hosting plans cost from $9.99-$29.99/month.
We also provide VPS hosting, an option that is great for more complicated projects requiring a lot of computing power and generous control. It comes with a dedicated IP address, full root access, and a large number of resources. The price of VPS hosting ranges from $2.99-$77.99/month.
8. Launch Your Business and Focus on Growth
The success of a business doesn't come overnight. It takes time and effort for it to increase profits through various actions.
First, you need to be attentive to your customers' needs. When you're able to identify and understand your clients, you can use that knowledge and experience to develop valuable products, solutions, and services.
Good customer service should come next as it aims to make clients feel special and keep them satisfied. Be willing to assist and solve their problems right away. Take the extra step to offer your knowledge by answering their questions quickly and efficiently.
Make sure to highlight the benefits of your product in the description as it will encourage the customers' purchase decisions. On top of that, add high-definition product photos so that customers can visualize how the items look like in real life.
Next up – the marketing campaigns. Start integrating search engine optimization (SEO) practices, pay-per-click (PPC), and social media efforts into your marketing strategy to promote your business to a larger target audience.
It's not enough to only encourage people to buy from you. They have to remain loyal customers to your brand despite your competitors. Only by delivering excellent services and assistance you will acquire customer loyalty.
To keep your loyal customers for life, show appreciation by providing a personalized loyalty program. When it comes to discounts and promotions, you should inform them first. This approach might encourage an emotional connection between your brand and your target audience.
9. Listen to Your Customers, Optimize, and Pivot Where Necessary
It's essential to listen to customers' concerns to keep them satisfied. Make sure to start solving issues from the very start of your business journey.
Listening to your customers forms a healthy relationship. It's about acknowledging their needs and offering solutions that will help them achieve their goals.
In the same way, gathering customer feedback helps you make decisions that can improve your products or services.
To make sure your business continues to grow stronger, you may need to consider some pivoting. When your company's progress is slowing down or faces too much competition, it makes the most sense to pivot your products.
Pivoting allows you to compete with other companies that market and sell the same products as your business. You may also pivot when you want to attract a new target market, follow a unique revenue model, or use a different approach to building products.
It's essential to know how each business element works to predict what will happen when pivoting in business. Bear in mind that everything has to be planned well before its execution and performed only when necessary.
Frequently Asked Questions From Aspiring Entrepreneurs
Starting a business can be both exciting and nerve-racking. While there's no right formula for business success, we answered some of the most frequently asked questions to help you launch your startup business smoothly.
Which Business Is Best to Start for Beginners?
A dropshipping eCommerce startup can be a low-cost, profitable choice for beginners. You don't have to worry about storage or shipping. However, you need to find your own customers.
Another idea is to use your talents to start a business. For example, if you're a professional photographer, you can create and sell online courses.
How Do You Start a Business With No Money?
A significant advantage when you start a small business online is that it doesn't require a large budget.
Compared to a brick-and-mortar business, you don't need to consider building space and rent prices, location, and licensing fees. All you need is a product idea and a market to operate.
To save even more money, start with a small business that doesn't require production costs, such as online courses, ghostwriting, or other similar services and products.
How Much Does It Cost to Start a Business?
On average, launching a small business costs $3,000, while home-based franchises will cost around $2,000 to $5,000.
The financing needs of starting your own business will vary according to its type and size. Since your expenses continue to increase as your business grows, it's essential to plan ahead for sudden or unexpected costs.
Conclusion
Now that you know how to start a business of your own, keep in mind that growing it fast shouldn't be your primary goal.
It requires a significant amount of effort and time to analyze customers' needs, provide good customer service, and establish loyalty for your brand to prosper.
With all the information we provided, we hope you're more than prepared to start and grow your very own business.
Was this tutorial helpful?