What Is eCommerce? Complete Overview + How to Start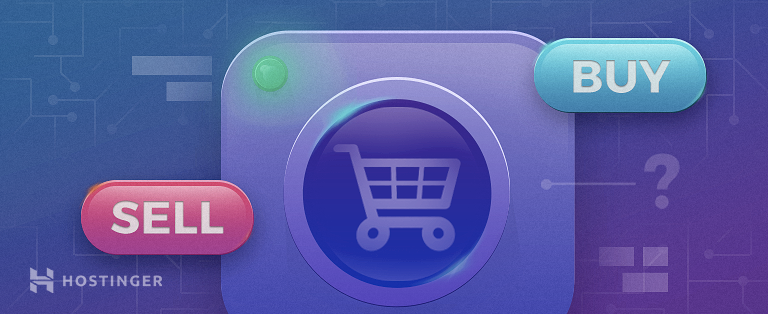 With so many ways to make money online, you might be wondering what eCommerce is and whether it's a great fit for you to earn some bucks.
Keep reading this article to find out all about eCommerce — from what it is and its benefits, to the different types of eCommerce businesses. We'll also explain the steps to build one on your own.
What Is eCommerce?
eCommerce refers to all online transactions. This includes a wide array of online activities and tools, from internet banking and e-wallets, to online ticketing and auctions.
However, eCommerce usually means online shopping. This refers to buying and selling physical or digital products through the Internet.
Many big online retailers like Amazon and Walmart are some of the most popular eCommerce sites.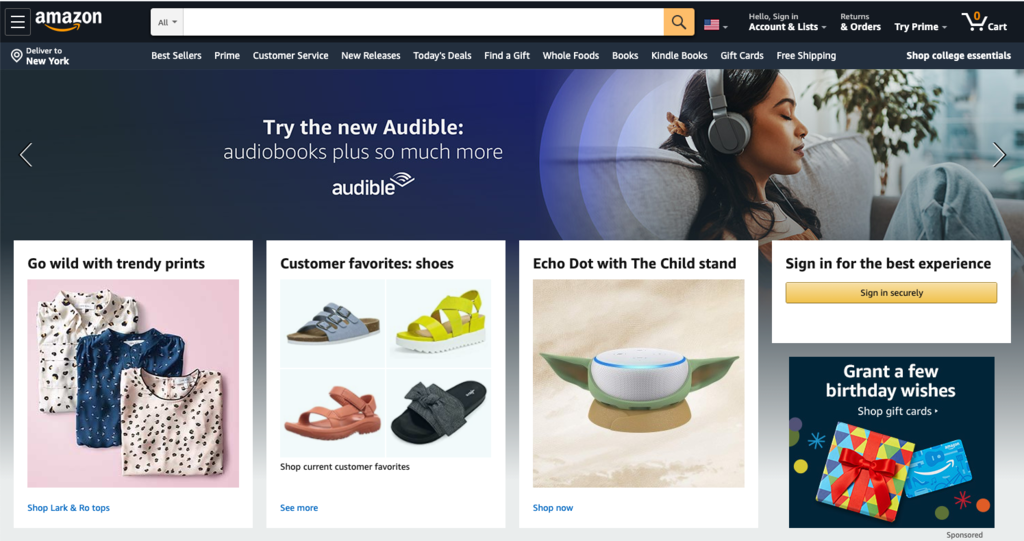 How Important Is the eCommerce Industry?
The eCommerce industry is ever-growing. Currently, online sales account for over 14% of all retail sales worldwide and will keep growing to reach 22% in 2023.
With more than two billion digital buyers around the world, global online sales are expected to account for more than 95% of all purchases by 2040.
In short, the eCommerce industry has inevitably become a part of our lives.
What Are the Benefits of eCommerce?
In contrast to the traditional brick and mortar stores, here are some benefits of setting up an eCommerce business:
Global Market
eCommerce overcomes geographical barriers. It lets you sell to anyone from anywhere in the world.
It also makes products easier to discover and purchase, which enables businesses to sell trending products at a scale that's impossible with a traditional store.
For merchants, this is a great way to increase revenue and sales. Meanwhile, customers will have more products or services available to choose and use regardless of location.
Plus, not only does eCommerce have a wider market reach, but it also removes the need to set up a physical storefront. You can start building an eCommerce store as soon as you know what to sell and are ready to go online.
Open 24/7/365
Having your business on the Internet means you're always online.
As a merchant, it increases sales opportunities, and your revenue doesn't rely on the opening hours. Furthermore, 87% of shoppers begin product searches online, so creating an online store will expose your store to a wider audience.
For buyers, online shopping gives instant gratification. No matter the time, you can shop with a few clicks, and the products or services will be yours.
This convenience is especially beneficial if you're targeting a global audience. You never know what time zone they are in, and opening 24/7 ensures that you won't lose any customer.
To further maximize customer satisfaction, you can use chatbots. Providing 24/7 customer support, whether you're online or not.
Low Cost
Other than eliminating the need to build or rent a brick and mortar store, starting an eCommerce store also reduces several operational costs.
First, you can set up an eCommerce website for as affordable as $14.99 per month.
Second, you can save on warehouse and product storage expenses by choosing a dropshipping business. Let the supplier fulfill the orders for you.
Online advertising is also more affordable compared to traditional channels. What's better, there are many online ad platforms available, so you can adjust your marketing strategy to stay on budget.
Last, eliminate the cost of payroll by running and managing the business yourself. Even if you need staff, you won't have to hire many employees thanks to advanced features available in various eCommerce platforms. More on this below.
Easier Management
eCommerce businesses can automate inventory management with the help of tools and services. They simplify and ease the operational and inventory management process.
For instance, you can add, track, and manage product inventory from a single page.
Shipping and delivery details are also taken care of with real-time calculation tools. Thus, you don't have to create a manual table shipping rate.
And depending on where you build your eCommerce website, online stores typically offer a variety of payment options. Customers can choose one that is familiar to them.
An eCommerce platform that comes with all the mentioned features is Zyro by Hostinger.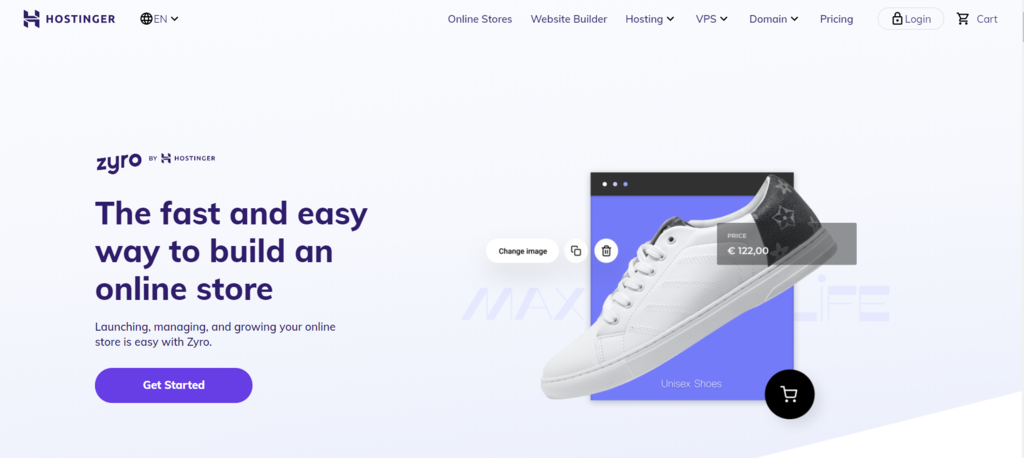 With the right platform, it'll be easier to achieve efficiency and productivity. It also removes stress and helps focus on growing your business.
Furthermore, your eCommerce store is guaranteed to give a great user experience when customers are shopping online. The site will be fast and smooth, and the order management system ensures speedy delivery.
Descriptive Information and Personalized Lead Targeting
With a physical store, you can only display a limited amount of information about each product.
However, that's not the case with an eCommerce store. You can add detailed descriptions about your products or services, and display as many product variants as you'd like. It's even possible to include complete information about your brand to build credibility and gain customers' trust.
These little features might seem insignificant, but they can encourage people to buy. According to a study, informed customers feel more satisfied and confident about their purchasing decision.
Having an eCommerce business also allows you to use lead targeting strategies.
Since your online store can gather customer data, you have the option to do personalized marketing depending on the customer's information — be it purchase history, gender, or age.
Use of this information to serve different content and give personalized recommendations. They're more likely to convert if you offer something they're interested in.
Four Types of eCommerce Business Models
eCommerce business models are classified based on the participants involved in the transaction.
The four primary eCommerce business model types are as follows:
1. Business to Consumer (B2C)
The B2C business model refers to companies that sell products and services directly to end consumers.
From the consumer perspective, it is when you buy any product from a brand's official website. Say buying a phone from apple.com, or ordering a pair of shoes from adidas.com.
However, B2C isn't limited to selling products. It can also be service-based like Lawn Guru and Housecall Pro.
Among other business models, B2C is the most commonly known and understood.
2. Business to Business (B2B)
In a B2B business model, both participants are business entities.
Typically, this transaction happens when a business needs to source materials for their end products.
Let's take automobile production as an example. In this case, an automobile wholesaler or retailer makes purchases from manufacturers. The transaction might include buying tires, rubber hoses, and glass wiper.
Because of that, B2Bs typically result in high-volume sales and more recurring purchases.
Some examples of business to business companies include Berlin Packaging, Flexfire LED, and Bulk Bookstore.

3. Consumer to Business (C2B)
C2B businesses allow individuals to sell goods and services to companies. This approach gives consumers the power to name their price.
Freelancing sites and affiliate programs are categorized as C2B. As such, Upwork, Hubstaff Talent, and Fiverr belong to this model.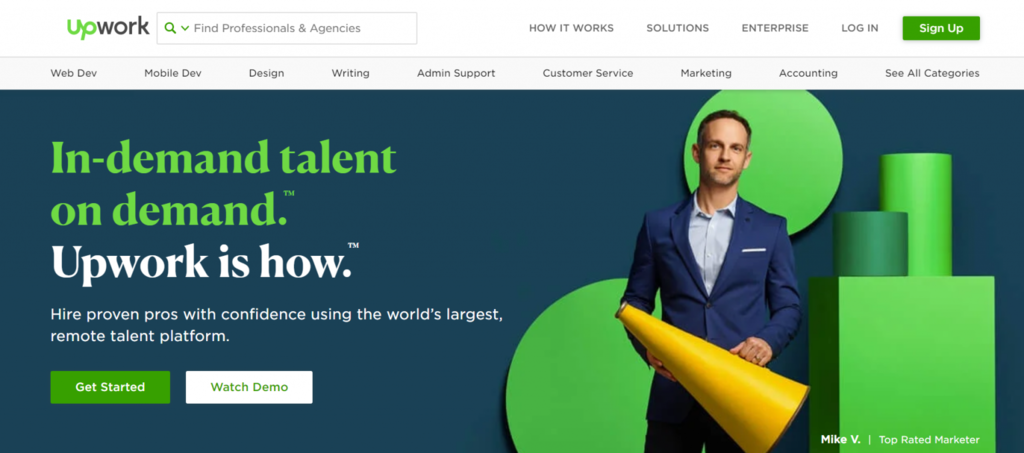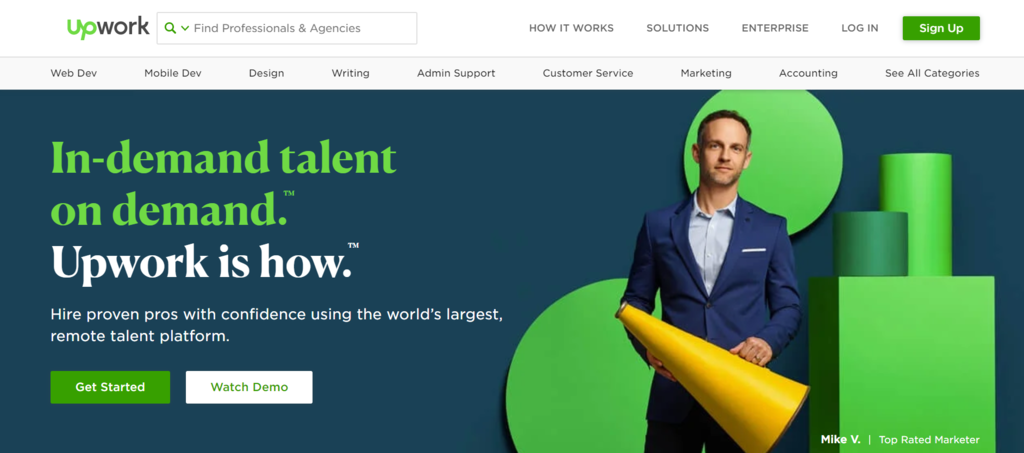 4. Consumer to Consumer (C2C)
The C2C business model connects consumers. It lets an individual sell to another individual through the Internet.
This process is typically done with the help of online marketplaces as intermediates.
In this case, B2C sites like eBay and Craigslist can help customers sell to other consumers by signing up for an account.


Case Studies: 3 eCommerce Success Stories You Can Learn From
A staggering 90% of eCommerce businesses fail within the first three months.
Although the number is quite high, there is a remaining 10% of eCommerce businesses that continue to grow and reach success.
To help you follow the right footsteps, here are three eCommerce case studies you can learn from:
Zalora: Managing a Fast-Growing Business with Cloud Hosting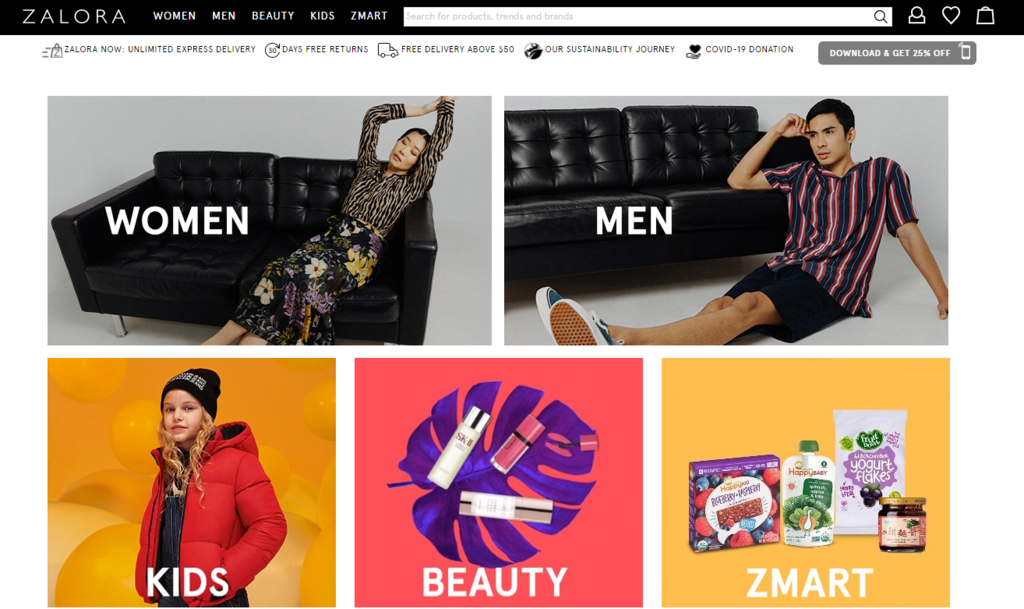 Zalora is an online fashion retailer in Southeast Asia. It also goes by the name The Iconic in Australia.
This B2C eCommerce business offers a wide range of product categories, starting from women accessories to men's grooming products and kids fashion.
According to Karthik Subramanian, Zalora's former Chief Technology Officer, the company's goal is to become an eCommerce platform for fashion on-demand, 24/7. Plus, this fashion business also wants customers to shop conveniently.
Rooted in that goal, Zalora came up with strong brand promises.
For instance, Zalora promises unlimited express delivery, 30 days free return, and free delivery for purchases above $50. As a result, these guarantees attracted a flood of customers.
In an interview, Subramanian said the business was growing at an average of 100% in the first three to four years of starting.
As a solution to accommodate the surge of customers, Subramanian decided to host the eCommerce site with cloud hosting. Staying with a physical server is not an option, since it will get in the way of matching the customers' agile demands.
If you're planning to start small and grow big like Zalora, we've got you covered with Hostinger's cloud hosting.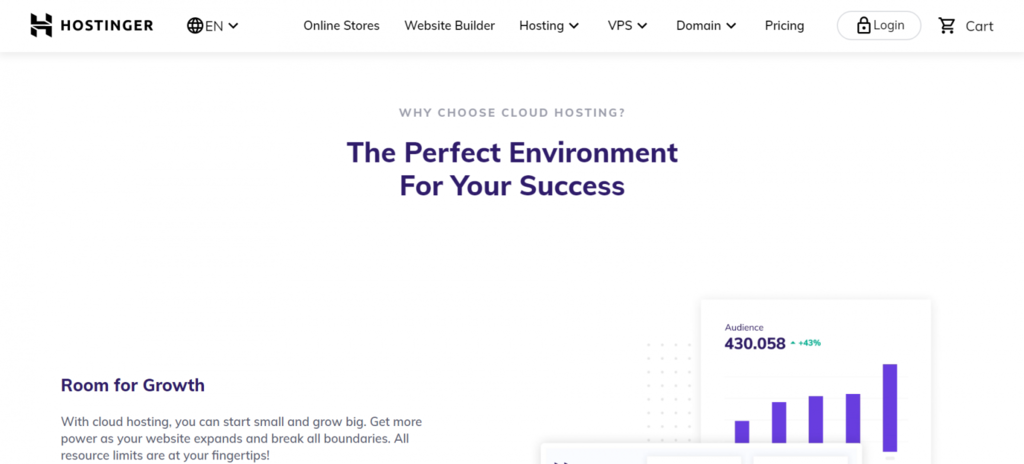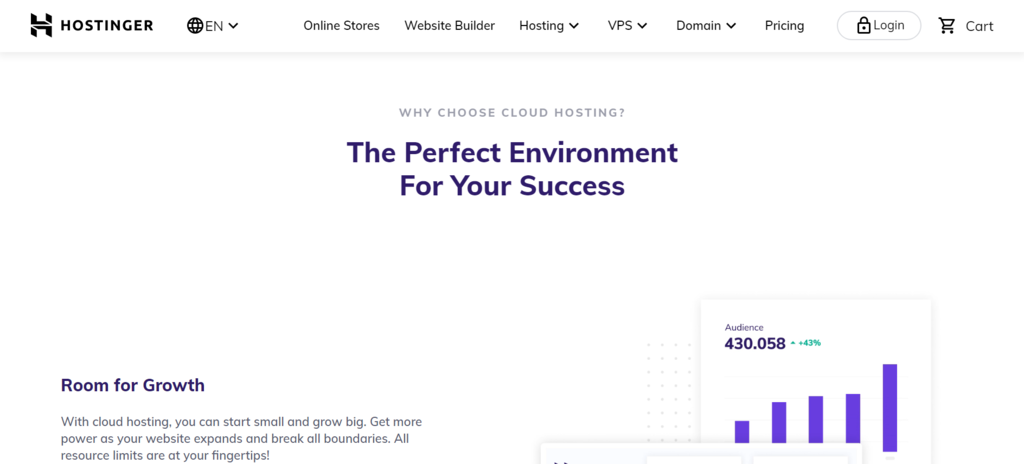 Alya Skin: A Startup Success with Influencer Marketing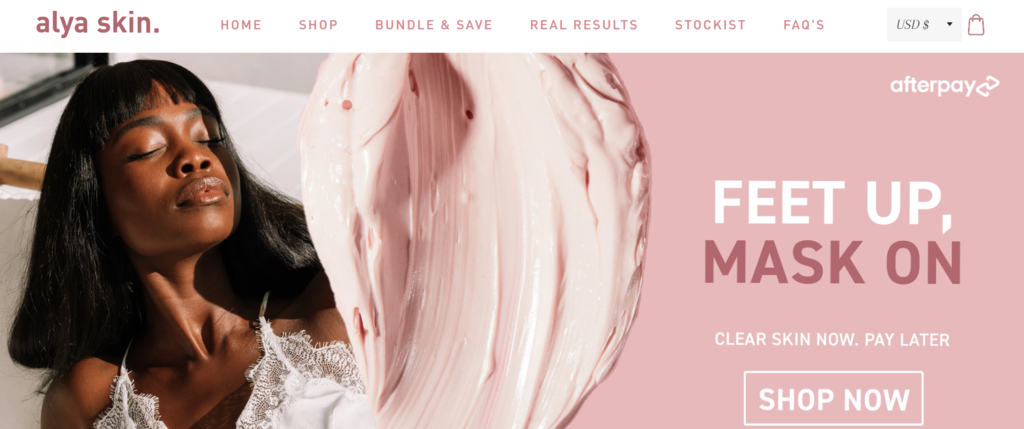 Alya Skin is an Australian skincare brand that sells vegan and animal cruelty-free products. The founder, Manny Barbas, saw an opportunity to sell pink clay masks. He then reached out to his partner, James Hachem, to start the company.
Now, the big question is, how did they market the products? The mask is unique, sure, but they need the right strategy to succeed.
The answer is the use of influencer marketing.
They started out by sending 1,000 products to influencers to post and give feedback. However, they were very selective with the influencers they worked with. Only those who fit their age demographics were chosen.
Barbas claimed that the company's growth skyrocketed because they sent out products to micro-influencers all over Australia. He also believes that audiences trust micro-influencers more than those with large numbers of followers.
The brand continues to send out 400-500 products per week. However, they don't push influencers to post or talk about it. Instead, they simply say "if you love, post it."
Diamond Candles: Increase Revenue by Prioritizing Personalized Emails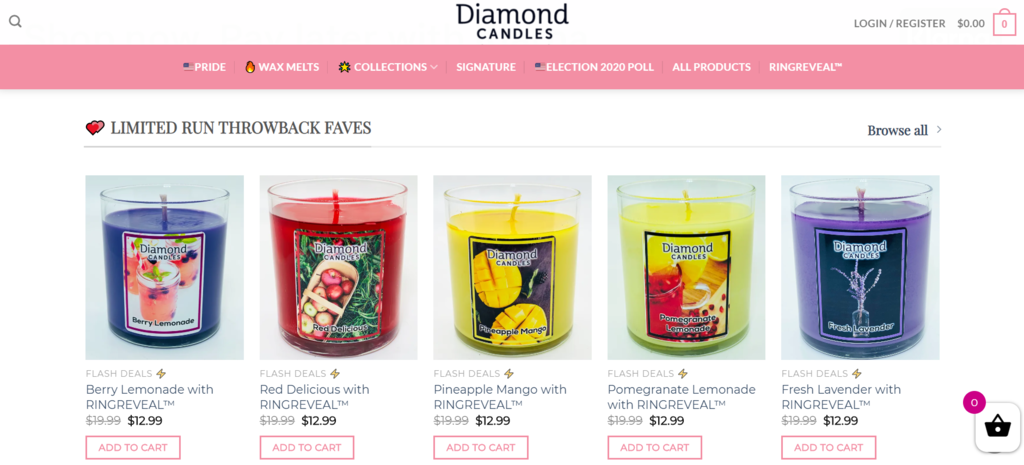 Diamond Candles is a B2C eCommerce business selling scented candles. Other than using nature-friendly components, Diamond Candles' unique selling point is its ring reveal campaign.
Each Ring Candle comes with a ring and a coupon to win a second ring worth up to $5,000. From there, you pick the style and size that fits you best.
The excitement of the "ring reveal" turns the brand into an experience worth sharing for customers.
However, what really pushed the company's growth was email marketing. It grew rapidly with an average of over 2,000 email addresses per month.
Seeing this, the company decided to focus on and prioritize email marketing. It used data gathered from the website and translated this information into personalized emails.
The team believed that email marketing is a great way to meet new subscribers and rekindle old flames with existing visitors.
This strategy resulted in a 160% increase in revenue within eight months, and a 75% decrease in purchase time.
If you want to go this route, you can try email marketing services like MailChimp, Constant Contact, or ConvertKit.
How to start your own profitable eCommerce business in 3 steps
Here are the steps to build your eCommerce business:
Step 1. Choose an online business idea
The first step in starting an eCommerce business is to decide what goods and services you're going to sell. When brainstorming, it's essential to choose an idea that's both profitable and scalable for the future.
Here are some ways you can go about finding your business idea:
Solve customer problems
By solving customer problems, your product or service answers people's needs. This can be as small as replacing an annoying pillow to as large as needing an affordable hearing aid solution
To do this, start by observing the pain points people face on a daily basis. Ask friends and family, or conduct an online survey.
Niche down to hobby products
Niching down to hobby products means you're targeting a specific crowd.
When consumers are passionate about a particular hobby, their willingness to pay is higher because there is an emotional bond with the product.
An example is Wilton, a baking supplies retailer that caters to all skill levels. Another one is Wayfair for home improvements and Bluemoon for scrapbooking enthusiasts.
For inspiration, you can take a look at a list of popular hobbies.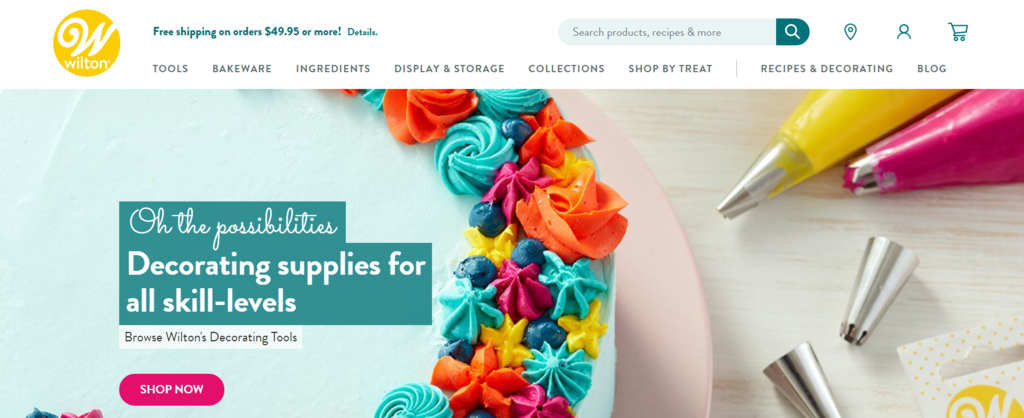 Capitalize on Trends
Establish your brand as a leader by recognizing a trend early enough. If done right, you can carve out a place in the market to triumph over competitors.
Stay updated by social listening. Start as simple as looking at trending topics on Twitter and topics on Facebook.
To gain more in-depth information, however, you can use social listening tools like Google Trends, Trend Hunter, and many more.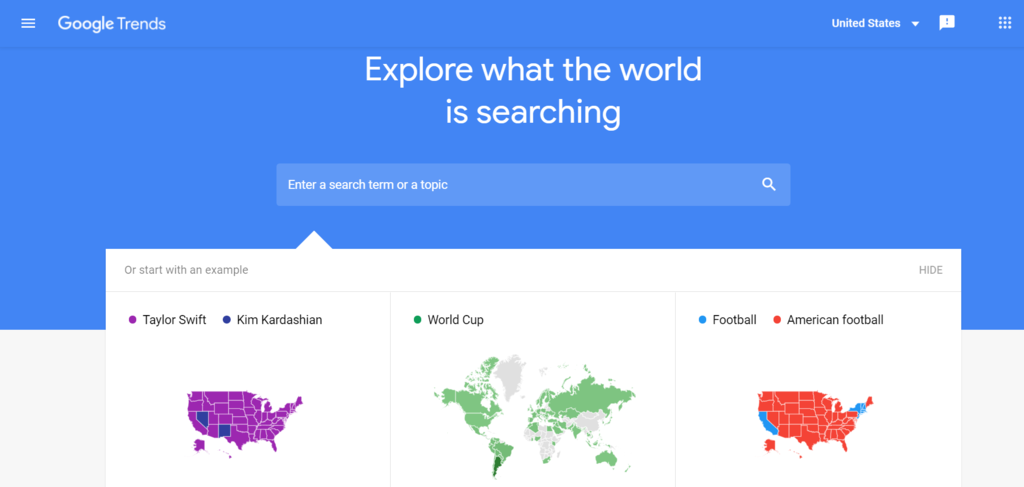 Capitalize on Your Expertise
Having certain skills and expertise is a huge advantage. Use it to make money online and start selling on your online store.
For instance, sell your service as a graphic designer, writer, photographer, and the likes. You can also profit from a passive income by selling online courses through Udemy or Skillshare.
A great example of this is Aesphi, run by Del Mauricio. The store offers plenty of digital services ranging from logo design to video editing.


Step 2. Find a Way to Source Your Products
Unless you're selling digital products or offering services, you must look for a way to source or produce your goods.
These are the three most common methods you can try:
Outsource to Manufacturers
Unlike small to medium businesses, manufacturers can make goods on a large scale. They're far more efficient and offer the lowest cost per unit.
If you're starting a B2B eCommerce site, then outsourcing your products to manufacturers is highly preferable. In addition to reducing production costs, manufacturers help you to meet customer demands.
All you need to do is reach out to the fitting manufacturer and explain your envisioned product.
For instance, there is Indie Source for manufacturing clothing, Ever Shiny for producing jewels.
However, the downside is that there's a minimum order size. Be ready to spend big money at the beginning of your business journey.
It can also be time-consuming since manufacturers will go through several processes — prototyping, sampling, refining, and producing.
Resell from Wholesale Suppliers
This method means you're purchasing goods in bulk from a supplier with the intention to resell it at a higher price. And luckily, wholesale suppliers have discounted prices for resellers.
Getting goods from suppliers is suitable for those who want to sell various products from different brands. As long as you know where to look, your business is off to a good start.
If you want to become a reseller, start looking for suppliers on directories like Sourcify, AliExpress, and Oberlo.
However, keep in mind that your profit margin won't be as high as manufacturing your products.
Plus, you must have good attention to detail. Even if multiple suppliers offer the same product at a glance, the quality might differ greatly from one to another.
Dropship
If you don't want to deal with inventory, you should consider dropshipping.
Basically, this method lets you be a middleman between suppliers and customers. This is a great option if you want to focus your time, energy, and expenses on marketing instead.
There are plenty of directories to start looking for dropshipping suppliers. Some of the most well-known ones are AliDropship, Salehoo, Alibaba, and plenty of others.
However, just like being a reseller, you can't control the quality of the products. Be careful when searching for a dropshipping partner.
Step 3. Start Crafting Your Business
This step will cover various features of your company, such as branding, unique selling proposition (USP), and business structure.
Create a Brand Name
A brand name is one of the company's most valuable assets, according to a Nielsen study.
It encapsulates your whole image into a word or two. Moreover, a brand name gives customers hints about your brand personality, so they know what to expect from your business.
To leave a strong impression with your brand name, play with rhythm and try to have the stress on the first syllable of the word.
Keep your name simple, and check the meaning in other languages to avoid misunderstandings.
And don't forget to check the legality of your name. Make sure that it's not registered by another business.
Decide on a Business Structure
A business structure takes care of your business' legal aspects, such as tax issues and assets protection in case of crises like lawsuits and bankruptcy.
There are several business structures to choose from. However, the most common ones for online shops are limited liability company (LLC), sole proprietorship, and partnership.
LLC is a more formal business structure. It offers protection because the company is legally separate from the owner.
Sole proprietorship, on the other hand, is an informal business structure. It doesn't offer protection as the business is owned by an individual. Therefore, taxes are under the individual's liability.
Similar to sole proprietorship, partnership is an informal business structure. However, partnership is for businesses owned by more than one individual without formal organization. With this business structure, all parties are liable for any actions taken for the business.
If you're running a small business with low risk and low profit, go with sole proprietorship or partnership.
But if you have a larger customer base and are looking to benefit from various tax options, protect your business under LLC.
Purchase a Domain Name
A domain name is your address on the internet. It's where visitors go when they want to visit your store.
Just as important as a brand name, your domain name needs to be memorable and easy to pronounce.
Examples of clear and easy-to-pronounce domain names include digitalbeauty.com, sethgodin.com, and businessinsider.com.
To achieve a top-of-mind domain name, stick with .com — the most popular domain extension. Adding to that, avoid numbers and hyphens and double letters. You can get ideas using a domain name generator.
Find Your Unique Selling Proposition
A unique selling proposition (USP) is the factor that differentiates you from competitors. Most importantly, it articulates how your business can provide value and benefits customers.
Your USP will be reflected in your branding and marketing strategies.
For instance, Rihanna's Fenty Beauty promises to be an inclusive brand that caters to all women. This USP is reflected in its slogan, "Beauty for All."
To pinpoint your USP, list down your business' benefits and strengths. Eliminate the general ones, and start brainstorming with the ones that can target an underserved market.
Choosing a Platform to Start Selling Online
Once you're finished with the planning and paperwork, it's time to start choosing the right platform to host your eCommerce business.
Building an Online Store with eCommerce Platforms
eCommerce platforms are online tools anyone can use to build and host their online store.
These platforms have the essential features to set up your business for success. For instance, basic eCommerce platforms come with order tracking, promo and discount code generator, and an easy-to-use checkout function.
Keep in mind that there are plenty of options in the market. Let's take a look at some of the best options.
If you're looking for hosted a solution, here are the platforms you can try:
Zyro — best for those who are budget-conscious yet still looking for a platform that covers all eCommerce essentials.
Shopify — by far is the most popular eCommerce platform in the market due to its intuitive system and multi-channel selling feature.
BigCommerce — this platform offers lower PayPal credit card rates for its users, depending on the plan they're using.
If you're more comfortable with self-hosting, these tools might be great for you:
WooCommerce — a WordPress plugin that lets you turn your website into an online store.
Magento — the best eCommerce platform if you're looking to grow and scale your business.
PrestaShop — an open-source platform that's built specifically to create online stores.
What to Look For in an eCommerce Platform
Beginner-friendly. Look for a platform that is not only easy to set up, but is also easy to design and manage.
Secure. For a secure payment process, choose a platform that supports an SSL certificate for a safe checkout.
SEO and mobile-friendly. Most users expect a seamless mobile shopping experience.
Tech support. Whether you're new to the scene or not, it's always helpful to have a dedicated support team who can answer your questions.
Multiple payment gateways. Make sure your online customers can easily pay for your product or service. Some of the most popular payment gateways are PayPal, Stripe, and Square.
Selling Online on eCommerce Marketplaces
If you're starting a small online shopping business and feel content without a website, consider selling on eCommerce marketplaces. They're a great choice to get your products in front of the end-user in an instant.
You can start selling right away on online marketplaces like Amazon and AliExpress. All you need to do is sign up for an account and start adding products.
If you want to reach a targeted group, use niche online marketplaces like BestBuy for electronics, Wayfair for homewares, and Zalando for fashion items.
Meanwhile, for bargain-focused marketplaces, you have Tophatter, Tanga, and many more.
Should you wish to sell your service, consider freelancing marketplaces like Fiverr and Upwork.
Conclusion
Now that you have the answer to "what is eCommerce" and know how to start an online shop, it's time to choose a niche, find suppliers, and craft your business.
Hopefully, with this information, you'll kickstart your online business smoothly and gain success over the long run.
To support your eCommerce business, make sure to choose a platform that provides all essential features to run a successful online store.