How to Build a Brand: The Complete Guide to Business Branding
While the process of creating a business has been made much more accessible in recent years, successful brand-building practices can decide the difference between a struggling and an accomplished business.
If you're not familiar with the many strategies for branding, it might be overwhelming to figure out which steps are necessary to build a brand.
In order to help with that, we're going to talk about everything you need to know about building a strong brand identity for your business.
What Is a Brand?
Most people associate branding with the logo or name of a company. While that is an important facet of branding, the practice goes beyond the design of logos and slogans.
Branding is all about building a good reputation and fostering a meaningful relationship with your customers. Branding includes the image you wish to communicate to your followers and how the business identifies and separates itself from its competitors.
At its core, strong branding helps customers to instantly understand what your business is all about and what benefits it offers them.
Whether you imagine the iconic logo or the quality and taste of their products when you think of Starbucks, their branding is significant enough to be recognized around the globe. Over time, customers have learned to expect the kind of quality a powerful brand has.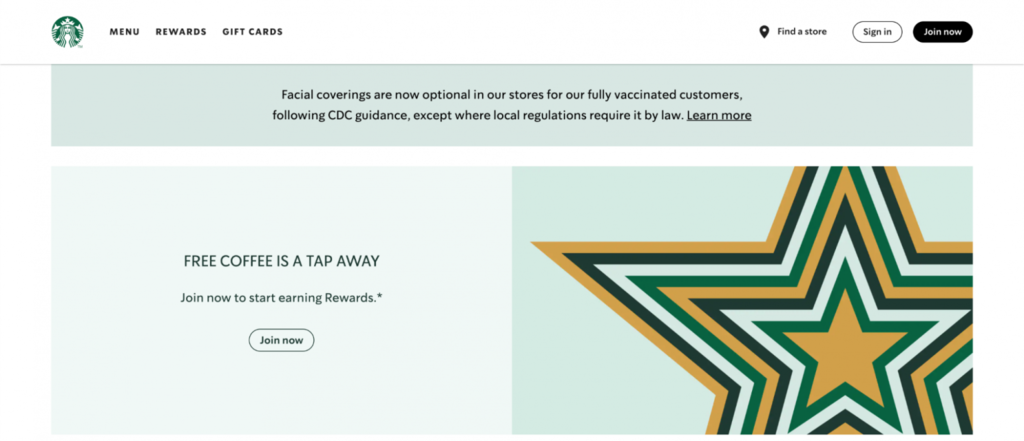 Benefits of Developing a Strong Brand
An established brand name builds your reputation, trustworthiness and does wonders for customer relations and loyalty. Working on your branding is a must for a small business as you will have to win over potential customers before they can trust you over already well-established names in the market.
Brand identity also necessitates and enables consistency as you will need to determine exact values and a vision for your business when you start building your brand.
Here are some other benefits of establishing strong branding:
Enhances your brand's credibility. Established brands are considered to be more credible and reliable. People are more likely to purchase from your business when it has a credible reputation.
Increases recognition and exposure. People tend to recommend brands they like to their friends and families. Free word-of-mouth marketing increases your brand's reach and potential leads.
Attracts ideal customers. It's also easier to attract like-minded customers when your customers have a clear idea of your brand's values and mission.
Gets repeat sales and business. A good brand identity can generate loyal, returning customers.
Increases revenue. In general, good branding increases sales and revenue. In other words, people prefer to buy products from a brand they've heard of before.
How to Create a Business Brand
Creating a strong brand identity is an extensive process that includes defining your goals and values, researching the target market, creating a compelling brand story, and designing the brand effectively.
To help you understand this process, we're going to go over the seven necessary steps to build your brand.
1. Start by Defining Business Goals and Values
Before you can fully start your brand-building journey, a crucial part is for you to be fully aware of your business goals and values. This will help you understand the ultimate goal of your business and what measures must be taken to achieve it.
The goals and values of your business will also be the foundations of your brand identity while being helpful to measure whether or not the business is reaching its goals.
Here are some statements you can generate to realize the goals and values of your business:
Vision statement. A vision statement is essentially a broad description of what the business is trying to become – visualize the end goal of your venture.
Mission statement. Define the impact your products will have on your customers and why this is important. This can also include actionable steps to follow day-to-day in order to realize the business vision.
Values statement. Define the principles and code of ethics your business lives by. It's what the business and employees should follow in day-to-day operations.
To write these statements, start by defining what your business does for your customers and identify your long-term goals. Then, come up with steps to achieve said goals and break them down into actionable objectives.
2. Research the Target Audience
The next step is to research your target audience – determine who you're trying to captivate and how to cater to their exact needs. This lets you understand what these potential customers may look for in your business and what brand one should build to appeal to them.
When researching target markets, being specific is vital. For example, instead of targeting fashion lovers in general, target a particular group that loves vintage collections.
One of the best ways to conduct market research is by defining a buyer or user persona. It represents what your average user is like, created based on customers' preferences and interests.
To create one, start by collecting data from your target audience. Find out their behavior patterns and what they are interested in. Once you've gathered enough information, create and describe the resulting buyer persona.
To go the extra mile, create multiple personas with different patterns and preferences to see how each group will react to your branding and products.
3. Analyze the Competition
Keeping track of your competitors is crucial when working out how to design a brand. Knowing what the customers and the market thinks of them, what they offer, or what they don't can help you stand out.
When it comes to brand building, you want to research your competition's market positioning. It's what establishes brand identity and plays a big part in how customers see and perceive a business compared to its competitors.
Take note of their objectives, strategy, and audience. Conduct a SWOT analysis to determine their strengths, weaknesses, threats, and opportunities. This information can help you find the gaps and issues in the market that your business can provide solutions to.
4. Define Your Positioning and Brand Image
Once you have a clear idea of your long-term business goals, target market, and who your competitors are, it's time to define your market positioning and brand image. Here's what you need to do:
Determine the Market Positioning of the Brand, Products, and Services
As mentioned earlier, market positioning is the way customers perceive your brand's image and identity. It's how your brand differs from other businesses in the niche. This can take the form of pricing, type of product, quality, and so on.
Market positioning can be regulated through a strategy that involves marketing and promoting products in a unique way to establish a brand image within your target audience.
To do this, you will have to find what sets your brand apart from its competitors. Find the unique distinctions of your brand, products, and services, and highlight them when promoting the brand.
Unique Selling Proposition (USP)
A unique selling proposition is something that separates your brand from its competitors. It's what you have that other businesses don't currently offer.
A USP should highlight the unique benefits customers will receive from your brand.
To find your UPS, brainstorm, and figure out all the features that make your brand unique and from your customer's perspective. Use the data gathered from your target market research earlier to determine what the customers might expect from your business.
Then, figure out how the brand can cater to their needs more practically compared to your competitors.
Create Internal Guidelines and Procedures for the Brand
Internal brand guidelines set standards of how your business operates. It's a measure used by your employees and collaborators who work with your brand to understand its goals and values.
These procedures should also set expectations on how employees are expected to act based on the values specified in the guidelines.
Your brand identity will become fully realized much sooner when every employee is well informed of what is expected of them and the reasons behind it. Here are some tips for creating brand guidelines for your business:
Use the brand's mission statement and values as its foundation.
Consider your employees' thoughts and input when developing the guidelines and brand building.
Build a strong and healthy company culture with your employees.
Give appreciation to high-achieving employees to get them more invested in the brand.
5. Build an Effective Branding Communication
The way you communicate your brand plays a big part in how the customers perceive it. Clear and effective brand communication increases the trust of your customers and strengthens brand credibility.
To communicate your brand effectively, take a look at the tips below on how to improve your brand communication strategy:
Find Your Brand's Voice and Tone
Finding a brand's voice is not just about figuring out what to say to your customers. It's about how your business communicates with the customers based on its brand identity and personality.
Your brand's tone describes the way your brand's voice is applied. While your brand's voice should remain consistent, a brand's tone can change depending on the circumstances your brand is in.
For example, when marketing on social media, the appropriate tone is friendly and lighthearted, while a serious environment might require a more professional manner.
To find your brand's voice and tone, think of your brand values and how you want customers to perceive the brand.
Think of adjectives that best describe the brand. It could be educational, playful, inspiring, resourceful, creative, and many more.
Create a Compelling Brand Story
A good brand story should show customers how your brand benefits them through a narrative that can spark an emotional reaction.
You can tell your brand story in many ways – through a dedicated page, publishing video content, posting on social media, and so on. Here are some key elements of a powerful brand story:
Present the problems faced by your brand and the solutions you've come up with to overcome them.
Explain how your brand will solve any problems the customers might have.
Resonate with customers and get them to care about what your brand has to offer.
Create a Catchy Slogan That Communicates Business' USP
A slogan is a catchphrase that a brand uses to represent the business. It's also used to communicate the benefits or vision you want customers to remember the brand by.
Here are some helpful tips on how to create a unique and catchy brand slogan:
Focus on what makes you different from your competitors.
Keep it short and straightforward. Making it memorable is critical.
Highlight the benefits that your brand offers.
Focus on what you want your customers to feel when they hear the slogan.
If you're still struggling, using an online slogan generator can help you discover some ideas as inspiration.
6. Design the Brand's Visual Elements
Another way to communicate your brand is through its appearance and visual identity. These elements include logos, color palette, layouts, fonts, brand language, and so on.
Here are some useful tips for creating a top-notch design that represents your brand:
Keep a Consistent Design Language
A design language connects all of the elements in your brand's visual design. It sets the foundation for how your brand is communicated to your audience.
Brand language refers to the phrases, slogans, images, and other various elements a brand uses to define its goal, purpose, and present its products.
It also plays an active role in how customers perceive the business and define the brand's personality. In other words, choosing the right vocabulary and tone is very important.
Some essential questions to answer when deciding what kind of brand language the business should go for:
Who is your target audience? Decide your target audience's needs from your brand, whether it's convincing promises, detailed descriptions of the products, trustworthy reviews, or any other specific requirement.
What does your brand stand for? If your brand identity caters to a more serious marketing environment, use a professional tone when communicating. If you're striving to appear more casual, less formal language might be better.
Create a Memorable Logo
While having a brand logo might not seem like a priority, you want people to remember your brand easily. Having a memorable logo can be a huge benefit when branding a business.
Creating the perfect logo for your brand takes a lot of time. You need to take care of a few steps beforehand, such as deciding the design of the logo and picking the right fonts and color palette.
A good brand logo grabs attention, makes a strong impression, and is memorable. It should also set you apart from your competitors.
Here are some useful tips on how to create a memorable logo for your business:
Research your competitors. Take a look at other company logos and take notes on what you like and dislike about their designs, eventually coming up with your own concept.
Define your brand's personality. Emphasize the features that set your brand apart from its competitors. If your brand sells organic goods, then highlight the fact by inserting a picture of fresh vegetables or the word "Organic" in the logo.
Choose the right color scheme and fonts. A wrong mix of colors and fonts might be too distracting and make the logo seem unappealing or poorly done. It's better to stick with the websafe color combinations.
Make it unique and memorable. Unique designs leave a lasting impression on most people. Experiment with different patterns, designs, and fonts, choosing the one that will catch the attention of your potential customers.
Keep it clutter-free. When it comes to creating a logo, less is more. Avoid cluttering your logo with designs and text. Instead, focus on the creation of a clean design that would fit any product or website.
Branding the Company's Website
Having a website for your business is always good for your brand strategy – it brings more leads, increases conversion rates, and establishes the credibility of your business online. It also boosts brand awareness and recognition, especially if the website ranks high in search engine results.
Creating a website is a breeze, thanks to website builders and CMS platforms. These tools offer affordable and quick solutions to website building. Most come with easy website building tools, free customizable templates, and other essential website building features.
A business website also helps in establishing your brand. If you brand the site appropriately, it can strengthen the brand's presence and identity.
This branding includes placing the logo and slogan appropriately and displaying your brand message throughout the site.
7. Promote the Brand Effectively Across All Marketing Channels
When branding a company, one of the most efficient ways to promote a business right now is through online media. It's cost-effective, reaches a broader audience, and is relatively easy to do.
Social Media Marketing
Social media marketing is one of the best examples of online marketing. Social media platforms, particularly Twitter, Facebook, and Instagram, can bring a significant increase in brand awareness to your business.
By sharing and creating content through these platforms, you can raise brand recognition, build relationships with your customers, and increase brand credibility.
There are many ways to market through social media. Creating amusing and relatable posts, interacting with your customers, engaging in popular topics, and partnering with influencers are just some of the many examples.
Other Marketing Channels
Social media marketing is not the only way to promote your brand online. Here are some other effective digital marketing channels worth trying:
Email marketing. Build an email list to send newsletters containing your brand's latest products and updates to your subscribers. This is an excellent way to increase sales and strengthen the relationship between your brand and your customers. Sign up for email marketing services as SendinBlue or Drip to start a marketing campaign. Offer incentives like free goods or coupon codes in exchange for signing up for your mailing lists. Send newsletters with catchy headlines to increase the email open rate.
Content marketing. Nurture the relationship you have with your customers by creating content that encourages them to put more trust in your products and brand. Through these educational pieces, you can generate more leads and strengthen brand trust. Create a dedicated blog section on your website and provide consistent, high-quality informational content such as review articles and tutorials. You can also create video content to boost engagement rates as part of your brand strategy.
Paid advertising. Boost the brand's visibility and your website's traffic by buying ad space on the search engine result pages (SERPs). The most popular type of paid advertising is pay-per-click (PPC), where advertisers are charged by the number of clicks their ads receive. Sign up for advertising networks like Google AdSense as an advertiser and create catchy headlines to attract more traffic to your website.
8 Examples of Successful Brand-Building Strategies
Every brand has its own approach when it comes to brand development. We're going to explore eight popular examples of successful branding.
We will talk about what kind of brand strategy and market positioning each brand makes use of and what makes it work.
1. Apple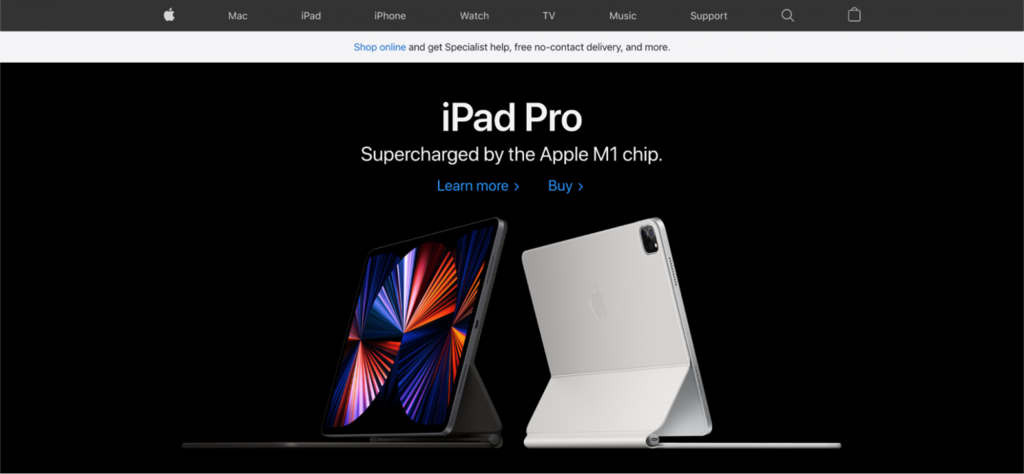 Apple's iconic logo is widely recognized worldwide as a staple in the electronic device industry, and it's one of the most successful brands to date. Most people instantly associate the successful brand with high-quality devices, innovative features, and sleek modern design.
Apple targets customers who share the same values. The brand knowingly highlights the specific features and qualities their customer base expects – simplicity, reliability, and ease of use.
Thanks to its continuous innovations in technology and design, the brand has millions of loyal customers worldwide despite the above-average price range.
If you go to Apple's website and navigate to their product section, you will notice that the company mostly leaves fixed prices out of their branding – you need to click on a separate button to see the cost of the product. Apple wants customers to focus on the value and the benefits of their products instead.
Once a customer is genuinely convinced they need the features and benefits an Apple product offers, the price is no longer the priority.
2. Gucci
Gucci is a top fashion brand name known for its luxurious, high-quality fashion items, including handbags, clothes, shoes, and other accessories. Its primary target is high-income consumers with a unique and expensive fashion style.
The brand is known for its high-quality craftsmanship and authenticity. Gucci still stays true to its image, which focuses on sophistication, prestige, and high-quality products even with the growing numbers of more affordable fashion brands and competitors.
The fashion name's brand strategy makes them especially popular among influencers, celebrities, and fashionistas. Thanks to its prestige and exclusivity, Gucci has generated a loyal following that will purchase its newest products as soon as they come out.
3. Starbucks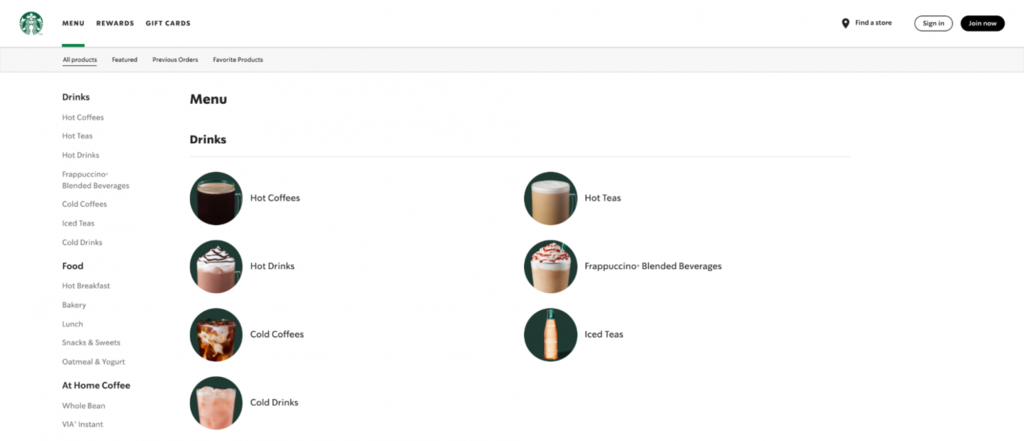 Starbucks is a household name when it comes to coffee shops. The brand is known for its classy shop design, cozy atmosphere, premium authentic coffee, and fast service.
Starbucks applies the same high-quality standards in its coffee shops all over the world. This makes the brand easily accessible and recognizable everywhere.
Even when their customers travel to a foreign country, they can easily find a Starbucks store and get their regular orders. This has resulted in a convenient and trustworthy image of the brand.
Despite charging more than most regular coffee shops, the brand has a large and loyal following. Their followers are mostly Millennials who are willing to pay for premium coffee.
This shows that offering premium services and products can elevate your brand's value if the right audience is targeted.
4. Dollar Shave Club
Staying true to its name, Dollar Shave Club's selling point is providing high-quality shaving products for as low as $1/month.
It's a subscription-based service that delivers premium shaving blades and other grooming essentials to their customers' doorsteps. Dollar Shave Club grew to its current popularity through its iconic and humorous video advertising campaign.
The video quickly went viral, and the brand generated around 12,000 orders within 48 hours.
Through the casual and humorous presentation featured in their marketing campaign, Dollar Shave Club captured the attention of customers who were dissatisfied with the grooming industry.
5. McDonald's
McDonald's is one of the biggest fast-food chains to date. It's famously known for its affordable, fast food that caters to almost any age group. McDonald's also maintains the same distinctive brand logo in every country it operates in, making their establishments and products easily recognizable.
Throughout its operation, McDonald's has managed to find creative ways to cater to its global audience by adapting to different cultures. They have specialized menu items in select countries that emphasize local culture and cuisine preferences.
For example, in India, where most people don't eat beef products, the brand has exchanged beef products for chicken, fish, and vegetables instead. This cultural understanding is what makes McDonald's one of the top global brands in the world.
6. Tesla
Today's electric vehicle industry is most commonly associated with the iconic Tesla brand. The company is known for its innovative and futuristic electric cars that are only available online.
While some consumers might think that Tesla's decision to give up car dealerships is an odd choice, the brand has only gained popularity due to this. The brand strategy, in this case, focuses on prestige, uniqueness, and quality rather than accessibility.
Tesla positions itself in the market by delivering a premium customer experience and appealing to high-end customers. This only works well because the brand is known for high-quality electric vehicles.
7. Nike
When it comes to athletic wear, Nike is one of the leading brands in the world. The brand prides itself on producing high-quality premium sportswear and equipment.
Working with big names in sports like Micheal Jordan, Nike successfully took its brand awareness and association with famous athletes to the next level.
With its famous "Just Do It" slogan and the iconic checkmark logo, the brand resonates with nearly everyone. Even with possible varying interpretations, the saying creates a connection between the brand and its consumers by communicating a positive and encouraging message.
Nike also uses emotional branding strategies to gain and maintain customers. Its advertisement campaigns focus on empowering customers to be their best selves through their products.
Their latest advertisement campaign, titled "You Can't Stop Us," is one of the best examples of emotional branding.
8. Coca-Cola

Coca-Cola is a brand that prides itself on its motto – happiness and sharing. Through its popular "Share a Coke, Share a Feeling" marketing campaign, the brand tries to connect its customers with their close friends by encouraging them to share precious moments.
Through such emotional branding strategy and marketing campaigns, the brand manages to connect with customers on a more personal level and promote its product at the same time.
Conclusion
While designing a brand takes a lot of investment, it is one of the most crucial steps for establishing your business in the market.
For your business to succeed and set itself apart from the competition, you'll have to work on creating a brand identity, branding a product and the company, creating the brand story, and finally building the brand.
In this article, we have covered seven simple steps on how to build a brand for your business. Here's a short recap of what we've discussed:
Defining your business goals and values.
Research your target audience well.
Analyze your competition and explore every possibility.
Define the positioning and brand image.
Establish an effective branding communication strategy.
Design your brand's visual elements, such as the color palette and logo.
Promote the brand across several marketing channels.
We have also talked about the benefits of building a brand alongside some popular examples of successful brands along with their brand strategies.
We hope this article encourages you to start building a brand for your business. Good luck!
Was this tutorial helpful?