How to Get More Clients: Foster Customer Loyalty With 15 Proven Ways With Expert Tips
Bringing in new clients is a crucial skill for agencies and professionals to get a steady stream of revenue and grow the business.
However, acquiring hosting for an agency and creating your website is just the beginning of this process. Business owners need to invest time and effort into building connections with the right clients, networking with other companies, and making the strategies consistent.
This article lists 15 actionable methods on how to get more clients. We also provide expert tips and real-life examples from top web and design agencies and professionals.


1. Define Your Ideal Clients
It is nearly impossible to have the expertise or resources to serve every industry.
In fact, the wrong market is one of the most common reasons a new company fails. Many business owners try to target everyone, whereas a more defined niche would help them captivate the right audience and get more clients.
Therefore, target clients based on their needs, industries, or company sizes to establish yourself as an expert and make more money. For example, Vardot focuses on helping non-profit organizations create websites, and ImageX specializes in Drupal website development.
So in order to learn how to get more clients, you need to start by defining an ideal client by understanding your unique experiences or skills. For instance, Fingent's developers master high-tech skills, so they primarily target clients who need machine learning, virtual reality, or robotic automation in their software or websites.
Alternatively, look at your current clients. List the clients you prefer working with and research their demographic details, like industry and income level.
After listing the best clients, use these questions to notice similarities among them:
Are they in the same region?
Do they belong to a particular industry?
Are they startups, small businesses, or corporations?
Doing this can provide a good overview of your ideal customers.
We also recommend you identify clients' needs to tailor suitable services. For example, a graphic designer deciding on serving wedding couples can create illustrations for invitation cards and souvenirs.
2. Optimize Web Design
Before making any changes to the website, create a to-do list detailing how you will improve it. Three critical areas to optimize include website navigation, homepage, and design.
Website Navigation
Map out the customer journey from the first time a client visits your website. Think of key touchpoints of the website, such as a homepage, a free-trial landing page, or a blog page. Understanding this will help you design a website that nurtures new leads through the sales funnel.
Use Google Analytics to understand visitors' navigation paths. Find the Navigation Summary report by clicking Behavior -> Site Content -> All Pages to see how clients find a certain page and where they travel next on your website.
Check the Users Flow report under the Audience menu to see a more detailed visualization of how people navigate your site.
Homepage
A homepage functions as a website's gate. Include three to five sections on the homepage and strategically place call-to-action (CTA) buttons to direct new clients to essential parts, like services and pricing pages.
Wolfpack Digital's homepage is a great example. The first section attracts clients with a bold headline and a contrasting CTA button. Below the fold, this web development agency displays a glimpse of its projects, services, and testimonials and leads visitors to read more with relevant CTAs.
Website Design
Once you set up the navigation and homepage content, it is time to create an appealing design as 94% of site first impressions are design-related.
Come up with a brand personality by highlighting your specialties. For example, if your new company provides 3D website design services, use your online business site to showcase that offer.
Consider your ideal audience too when designing the website. For example, Hello Ginger Creative applies a feminine style with pastel colors and serif fonts to target female entrepreneurs.
3. Make an Engaging Online Portfolio
Creating an online portfolio is a fantastic way to get more clients and capture leads. It is a collection of project samples to demonstrate your skills and convince people that your services are worthy.
The first step is to curate your best work by including four to six projects. This number can showcase project variety without overwhelming potential customers. If you want to show more, consider providing a filter on the portfolio page.
If you are a beginner web designer or web developer without enough projects to display, we recommend undertaking the following tasks:
Sign up for design or web development challenges.
Create a personal brand project.
Redesign a website or a logo for a brand you like.
After choosing your best work, describe the creative process to provide context to potential clients. Melanie Daveid's portfolio site is a great example, as each page describes the project's main objectives, concept, and workflow.
To go more in-depth, consider explaining:
The background regarding the client and work.
Tools you used to finish the project.
Challenges you experienced, like tight deadlines and low budget.
Awards received from the project.
Client testimonials or feedback.
Once you publish your web developer portfolio or add it to your resume, do not forget to update it regularly to show target clients that you are active and growing. If you're looking for more ways to attract more clients to your freelance web development business, check out our other guide as well.
4. Create Insightful Content
Content marketing helps build relationships, attract more customers, and scale your business. Around 72% of marketers agree that this strategy increases their leads and engagement rates.
Below are three examples of content marketing and how to use them to get more clients.
Blog
Start by creating a blog as it can drive people to your site, convert them into leads, and improve ROI by 13 times. Write blog content related to your services and prospective clients' interests. For example, Lauren Hom shares hand lettering tips and tools on her blog.
Ask your audience or check other small businesses' blogs to come up with content ideas.
Use AnswerThePublic to find out what people are asking around a certain keyword. Type a query, and this tool will visualize suggested autocomplete searches into several mind maps.
Lead Magnets
Offering lead magnets – free items or services for visitors – is a practical method to get prospective clients' contact details. Lead magnets include an online course, a consultation, and a downloadable template.
Teela Cunningham is a great example of delivering lead magnets. This graphic designer will give visitors free design files and style guide templates if they enter their email addresses on a contact form on her website, Every-Tuesday.
Knowledge Base
A knowledge base is a collection of documentation, including frequently asked questions, troubleshooting instructions, and how-to guides.
Take a look at WebFX as an example. This digital marketing and web development company categorizes its knowledge base into seven topics based on its services and uses casual language for the titles.
5. Use SEO to Improve Visibility
If you want to dig deeper and understand how to get clients, you should consider search engine optimization (SEO). It refers to boosting your site ranking on search results to be more visible for your potential clients. It is the primary lead source for 60% of marketers since 68% of online experiences start with a search engine.
There are four types of SEO:
On-page SEO – SEO strategies focusing on the blog and other pages' content, like keyword optimization and image alt text.
Off-page SEO – practices outside of a website, such as link building and social media marketing.
Local SEO – techniques to improve a business's visibility in local search results using localized content and keywords.
Technical SEO – methods to optimize a website's technical elements, including loading speed and responsiveness.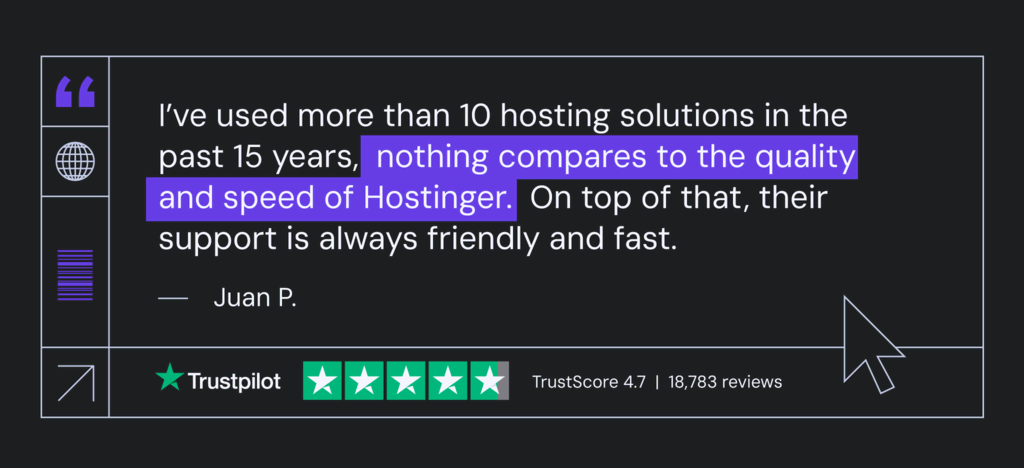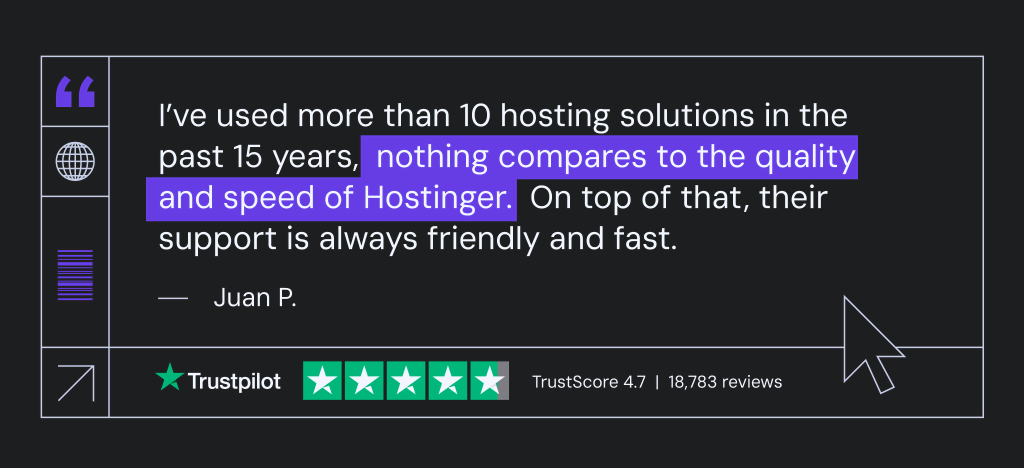 Use these tools to help you improve SEO:
Google Trends – explore the ideal audience's search interests and trending topics.
Alexa – identify specific keywords' popularity and difficulty and run a competitor analysis by finding their most popular queries and critical backlinks.
YoastSEO – analyze your WordPress SEO performance using this plugin and follow its guidelines for writing better blog posts.
PageSpeed Insights – measure the Core Web Vitals scores as they are an important part of user experience and influence Google's ranking factor.
Google's Mobile-Friendly Test – check the site's mobile responsiveness.
If this field is new to you, join free online courses like HubSpot's SEO Certification Course and Moz's One-hour Guide to SEO. These courses explain the basic concepts of SEO, including keyword research and link building.
6. Display Social Proof on Your Website
Social proof is evidence that your services are trustworthy and valuable.
Online reviews are a popular type of social proof. Over 80% of people worldwide read reviews before buying a product or service since they want to know past clients' experiences.
To maximize the benefit, make sure to place client reviews strategically. For instance, PopArt Studio displays them on its homepage, while Shakuro creates a Testimonials page and links it on the website footer.
You can also show testimonials on services pages or embed them from third-party review sites. Whichever place you pick, we recommend performing A/B testing to see which placement is more effective in getting more clients.
Encourage clients to give feedback by making the process easy with a survey tool like Survey Monkey or Typeform.
Keep the survey short and consider starting out with close-ended questions like yes/no or scaling options as they are easier for clients to answer. Then, close the survey with an open-ended question to make them elaborate on their points.
Additionally, offer incentives like coupons or informational eBooks. Doing so can increase survey response rates from 10% to 15%.
Displaying achievements, professional and developer certifications is also an excellent idea to prove your expertise. For example, Magebit shows Magento Solution Partner logos, and Q Agency lists its awards on the homepage.
If your projects receive special recognition, mention them on the portfolio page much like Xavier Cusso does.
7. Get on Freelance Websites
Some people may think that joining freelance websites is a waste of time due to the lengthy verification process, low-paying projects, and tough competition among freelancers.
However, these platforms can be an effective place to find potential clients, especially considering their huge buyer base. For example, Fiverr has over three million active buyers, and Upwork accounts for more than 140,000 core clients.
Alternatively, when searching for the best freelance websites, pick industry-specific platforms.
Behance, 99designs, and Dribble are perfect places to look for illustration and web design projects, while Toptal mainly focuses on software development work. A freelance writer can sign up for Flexjobs and ServiceScape.
This strategy is not only applicable to individual workers but also to agencies. For example, Capital Numbers offers its web development services via Upwork.
Alternatively, look for freelance positions on job boards like Indeed and Glassdoor.
Note that many service providers join these sites to get more clients, so newcomers often have difficulty grabbing buyers' attention.
Follow these strategies to stand out in freelance job sites:
Optimize your profile by using relevant keywords in the service description.
Explain your past work and its results, such as "I redesigned a website and helped the client increase leads by 20%."
Identify what makes you stand apart by highlighting your specialty or offering an extra service like up to five free revisions.
Include links to your business site or other online portfolios.
Whenever possible, stick to the company's branding on your website and freelance site profiles, such as the copy's writing style and colors.
8. Use Social Media
Social media platforms like Instagram or LinkedIn are helpful to promote your service business, considering 83% of Instagram users discover new services and products on the platform.
Pick two or three social media and maximize their potential instead of spreading yourself thin across all available platforms.
Four top social platforms to get clients are:
Facebook. Join niche Facebook groups to find ideal clients. For example, a web designer can find Facebook groups for bloggers or small business owners as they may need the design services for their sites.
Instagram. Create valuable content in various formats to attract new leads. For instance, Joshua Noom shares his projects and the behind-the-scenes on Instagram using the carousel, Reels, and Stories.
LinkedIn. Add services to your LinkedIn profile by navigating to the profile and clicking the Open to menu -> Providing services. Fill out the service description and allow LinkedIn members that you are not connected with to message you for free.
YouTube. Seventy percent of viewers say that they make a purchase after seeing a brand on YouTube. You can share demonstrable or instructional videos to show your expertise and help them do product research.
A rule of thumb is to post consistently to make your brand memorable. Note that people usually remember a brand after five to seven impressions.
Find the best frequency to post on each social platform and schedule the content accordingly. Project management tools like Trello and Notion are helpful for content scheduling.
Alternatively, use social media tools like Hootsuite or Buffer to schedule posts and upload them automatically.
Before posting any content, add popular and relevant hashtags to make it easy to discover and reach more clients.
Social platforms like Instagram and LinkedIn enable users to follow hashtags. For example, if you use #uxdesign on the post, people following the hashtag may see the post in their timeline and get interested in your brand.
Find the best hashtags using tools like Hashtagify.me and RiteTag. These show industry trending hashtags and compare them to the top related ones.
Also, use engagement features like polling and question stickers to build connections with prospective clients and reply to comments or messages to show that your business provides good support.
9. Be Active on More Online Platforms
Besides freelance websites and social networks, consider joining these platforms to increase your business' online presence.
Online Directories
Registering a business on online directories, such as Google My Business and Yelp, can improve local SEO and attract more clients to your business website.
The important elements to put in a business listing are:
Business name
Website URL
Physical address
Phone number
Work hours
Images of the office and services
IT-specific Sites
Other than general business sites, we recommend signing up for a platform specializing in the IT industry like Clutch. This site cuts the clients' time comparing companies to work with by displaying company overviews and categorizing possible options based on their needs.
They are ideal clients reaching for specific web services, so listing your business on these sites will help them find you.
Follow these steps to set up a business profile on Clutch:
Go to Clutch's sign-up form and sign in with a LinkedIn account.
Pick the pricing plan – Basic, Premium, or Sponsored.
Set up a profile by including company data, like its name, average hourly rate, and portfolio.
Submit client references and let the Clutch team interview your clients and publish the reviews on the profile.
Community Platforms
Community platforms like Quora and Reddit are excellent places to find clients. For instance, Quora has 300 million monthly active users and helps businesses increase conversion four times.
To start getting new clients from Quora, discover a list of questions within your industry and prioritize them by relevance, number of views, and Google prominence.
Answer the questions clearly and concisely, and include relevant images and your site or services where applicable. Ask your team and friends to upvote the answer to help push its rank on the discussion thread to get more exposure.
10. Reach Out to Businesses and Offer Solutions
Small businesses are perfect prospects, especially those in your local area because it is possible to do in-person pitches and build real-life relationships. Consider attending local events, meeting with small business owners in coworking spaces, and joining a local community.
Before meeting local business owners, prepare yourself with marketing materials to show professionality, such as:
It is a great idea to offer free consultations to know potential clients' problems and give personalized and helpful advice during a meeting or an event. Then, lead them to your services and provide a quote based on their needs.
Besides local companies, approach online business owners using a cold email campaign – an email sent to a new client without prior contact.
To do this, write a proposal letter consisting of:
Available services
An explanation of how the services would benefit the new client
A summary of your work history
Contact information
Then, research potential clients to whom you will send the offering letters. If you target an American new business, for example, use GetProspects to find prospects. It gathers recently funded startups' data across the country – some of them even do not have a website.
For more business lists, use Lusha or Lead411 because these tools have global companies' contact information.
Next, ensure that you use an intriguing subject line. Doing so will not make the addressee skeptical and mark the message as spam. Finally, create a professional email signature and send cold emails to the selected prospects.
11. Send Follow-Up Emails
Send two to three follow-up emails to prospects that do not respond to the cold emails and those who initially have inquired about your services but never replied to the message.
Find these people by checking the contact form entries or enabling the User ID feature on Google Analytics. Use this follow-up email template and send it a few days to a week after the last communication.
Hi [Client name],
I believe that you have read my previous message and looked at our website, so I think this will be a perfect time for us to take the conversation further.
Have you given any additional thought to my offer? Please let me know when I can schedule time for a quick review and discuss how we can work together.
I'm looking forward to hearing from you.
[Signature]
Next, send follow-up emails to past clients to request new work. This customer retention strategy helps you reconnect with previous clients and earn 25% to 95% more.
First, remind them about the last project and ask for opportunities to collaborate again. We recommend proposing project ideas you could work on next based on the previous work's results and their business goals.
Another way on how to get clients with follow-up emails is by asking for referrals from past and current clients. Referral program helps you find potential new clients through the existing customer base's network.
In fact, over 90% of people trust their family and friends' recommendations, and referred customers are four times more likely to invite other people to your business.
Start by sending a Net Promoter Survey (NPS) email to clients to see how likely they are to recommend your services. Then, send a referral email to happy clients with an NPS score of 9 to 10 because they are more likely to be your brand advocates.
Consider offering incentives to encourage them to invite more referrals, like a free gift or a service upgrade. For inspiration, check out the successful marketing strategies of the best referral programs.
12. Leverage Networking to Build Strategic Partnerships
Building relationships with other freelancers or agencies is a great way to start and learn how to get clients. They may refer you to particular project owners or invite you to their projects. It is also possible to get helpful advice to improve your portfolio.
Consider checking out Eventbrite and Meetup to find online and in-person networking events.
Besides collaborating with people from a similar profession, consider partnering with a complementary business. For example, a graphic designer can work with a freelance writer to create website content.
You can also work with guest bloggers by making content for their websites and linking it to yours. It helps improve off-page SEO, showcase expertise in a different platform, and attract the visitors of other websites to your site.
SEO tools like Alexa and Ahrefs are excellent for finding guest blog opportunities as they showcase sites relevant to specific topics and check competitors' backlinks. An alternative is to type "write for us + [a topic]" on search engines.
Ensure that you check the requirements before writing a guest post. For instance, Inkbot Design only accepts a guest post of at least 2000 words and no more than one promotional link.
13. Invite an Influential Figure to Promote Your Business
Influencer marketing is an effective digital marketing method to find clients since it helps attract someone else's audience to a company and improve ROI by 11 times.
Additionally, 30% of people will consider buying a product or service because of influencers' recommendations.
Kinds of influencers to help get clients and grow your business are:
Social media content creators.
Bloggers.
Business coaches.
Entrepreneurs.
Authors.
When selecting the influencers you will work with, ensure that their target audience aligns with yours. Use tools like Influencity and Upfluence to find suitable influencers for your business as these analyze influencers' statistics and their audience demographics across social platforms.
Next, check whether the influencers are within your budget. The fees generally range between $10 to 10,000, depending on the type of influencer you choose.
For new business owners, we recommend working with micro-influencers – accounts with 10,000 to 50,000 followers. They have fewer followers than macro-influencers, but they are more affordable and serve a more niche audience. This can potentially bring high-quality clients.
Discuss the partnership format once they agree to work with you. Free gifts and sponsored content are common collaboration ideas. For instance, an illustrator sends a portrait illustration to influencers and asks them to post it on their social profiles.
You can also discount the service and request a mention on their websites.
14. Host Virtual Events to Find Potential Clients
Hosting a virtual event is a creative way to get new clients. It helps get attendees' contact details, whom you can send follow-up emails to and provides an opportunity to work with an influential figure or a business partner.
Here are virtual event ideas for your business:
Webinars
Virtual conferences
Online workshops
Live streaming
Trade shows or exhibitions
Virtual networking discussion
Before the event begins, share the details on your marketing channels. Intetics, for example, explains the event background and purpose, topics, and schedule on its website and social platforms.
Consider adding the speakers' backgrounds or bonuses to persuade prospective clients to join.
Also, make the registration process seamless by connecting it to Zoom or Google Calendar and using popular payment gateways if you decide to charge the attendees.
To create a fun atmosphere for the event, use engagement tools like quizzes, polls, and live Q&A sections. Make the event accessible to all devices as not all attendees can join from a laptop or a PC. In fact, over 30% of people join virtual meetings from mobile phones.
15. Put Up Ad Campaigns
The last method for getting more clients is to use paid advertising. This online marketing strategy enables a business owner to show ads on a platform by paying for keywords or ad space.
Three popular paid advertising channels are:
Social media ads
Search engine ads
Content Promotion networks
These channels let you target a specific audience, set a reasonable budget, and track the ad performance. It can also reach the target audience faster than organic approaches.
Advertising on most platforms is paid in an auction format – you set a maximum bid for a specific target result, like a click or a view – or a maximum budget per day.
Now let's explore the ad formats on each of the channels.
Social Media Ads
Show ads on a particular social network, including Instagram and LinkedIn. In this advertising channel, you have many ad format options, such as:
Video ads – TikTok, Instagram Reels, or YouTube videos
Collection ads – LinkedIn or Instagram carousel ads
Sponsored messaging – Facebook or LinkedIn messages
Image ads – LinkedIn, Facebook, or Instagram posts
Pick an ad format matching your purpose. For example, choose sponsored messaging to encourage conversations but opt for video ads to engage the audience with visual stories.
Search Engine Ads
A search engine like Google shows ads on the search results and apps or websites partnering with them.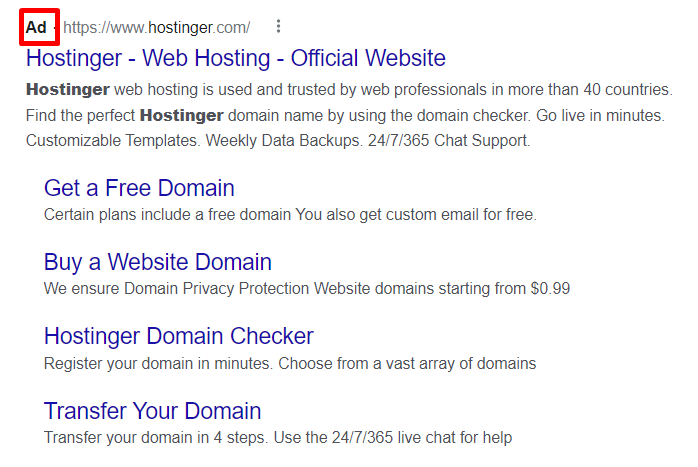 In this channel, there are many ad formats available on various devices. Every format has its benefits, such as the affordability of using a text ad or engaging storytelling from an image or a video.
Content Promotion Networks
Seventy percent of people prefer getting to know a brand from its content rather than a traditional advertising campaign.
Luckily, it is possible to combine content with advertising using content promotion networks, such as Outbrain or Dianomi. These channels can distribute your content via a paid content section of a top media site like CNN Business.


Conclusion
Acquiring a steady stream of clients is the foundation of business success. While it may be simple for some web agencies and professionals, others may experience a hard time closing a deal.
Let's recap 15 ways of how to get more clients:
Identify ideal clients by understanding your value proposition and looking at current clients' data
Improve the website's structure and design
Create an appealing portfolio page
Share informational blog posts, lead magnets, and a knowledge base
Optimize your website for search engines
Show social proof on the website, like testimonials and certifications
Find new clients on freelance platforms and job boards
Bring more clients using social media
Register the business on multiple platforms, like online directories and community sites
Reach out to local and online business owners
Send follow-up emails to past clients and prospective ones
Develop strategic partnerships with a similar or complementary business
Leverage influencer marketing
Host virtual events, such as webinars and online workshops
Use paid advertising to get clients
Finding customers and winning the deal is a continuous journey that begins with starting the business. Hopefully, the tips discussed in this article will help set up a solid foundation on how to get more clients and grow your business. Should you have any questions, don't hesitate to leave a comment below.
Make sure to go with the best professional web hosting to ensure a seamless visitor experience through your website!