30 Best Side Hustles: Business Ideas to Make Money on the Side
Download Guide To Writing Business Plan
Knowing how to make money on the side is always a great idea, regardless of your financial goals. If you can do a side hustle without negatively affecting your work and personal life, there is no reason why you shouldn't try.
However, you need to figure out what kind of side jobs you could do without investing too much time or money when starting out. Then consider what you'd enjoy doing, as the best kind of side hustle is the one that doesn't feel like work.
This article will provide you with some ideas of the best side hustles you can do alongside your full-time job. It will also walk you through the process of where and how you can start.
What Is a Side Hustle?
A side hustle is a way to earn income on the side while keeping a full-time job. It offers opportunities to explore other career options and earn more money without making a full commitment.
Taking a side job is also an excellent way to improve existing skills, gain new knowledge, and explore untapped passions. However, this only works if you know what you want to do.
To help you figure out the best side hustle for your needs, let's look at some criteria you need to consider:
Passion and interests.

It's best to start a side hustle that aligns with your skills, interests, or hobbies. The best way of making money is by monetizing your passion.

Profitability.

Make sure to estimate the potential earnings within an industry before committing. Sites like

Vault

and

Ziprecruiter

are great places to start your research.

Viability.

Your side hustle must never clash with your full-time job. It must work around your current schedule.

Growth prospect.

Consider the job's long-term potential and whether it provides room for growth.

Legitimacy.

Avoid jobs that offer unrealistic payment terms. You can check whether a company is listed under a fraud watch via

Better Business Bureau

or a

scam tracker

.
With these criteria in mind, let's have a look at some potential jobs on the side that can help you earn some extra money.
30 Most Profitable Side Hustle Ideas to Earn Extra Money
We have compiled the best online and offline part-time jobs that can earn you an extra income.
We'll look at each option individually and discuss who they would be best suited for.
1. Affiliate Marketing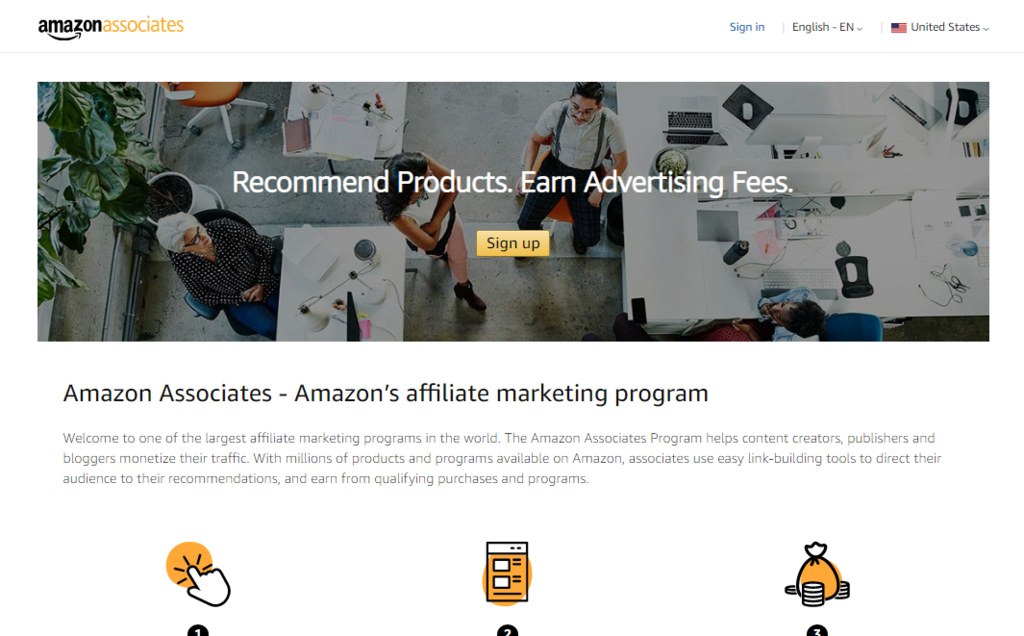 Affiliate marketing is a way to earn money from recommending other people's products or services. It's one of the most popular side hustle ideas, with the business predicted to hit the growth of $8.2 billion by 2022.
This business is a perfect side hustle due to its low entry barrier and great flexibility. There are tons of affiliate niches to choose from, making it one of the most diverse income sources.
An average salary of an affiliate marketer in the US is $87,650/year, with some high-profile affiliates earning more than $10,000/day. The payment is performance-based, depending on how many sales, clicks, or leads an affiliate generates.
Affiliate marketing is especially profitable for people with a large following, making it one of the most common monetization methods for bloggers, influencers, and other types of content creators.
Choosing a program that fits your content's niche is the first step to becoming an affiliate. For example, if your website mainly revolves around the web hosting industry, you can apply for programs like Hostinger Affiliate and get unique links to include in your content.
When selecting affiliate programs, consider the commission rate, the merchant's reputation, and the product quality. Try the product first, as speaking from experience will help to convince potential customers better.
2. Blogging About a Topic You Know Well
If you're looking to get paid on the side for writing about what you love, consider blogging. As of 2021, over 600 million blogs circulate on the web, making it one of the most popular side hustle ideas people do in their spare time.
Besides providing an outlet for creative minds, blogging can also help people build a community online. Not only that, blogging has a high monetization potential. A typical blogger can make an average of $50,900/year. With the right strategy, it's possible to earn more.
A good example is business coach Melyssa Griffin – her blog creates a sense of community and converts the readers into customers.
Anyone can become a blogger by following these steps:
Pick the right niche.

Choose a

topic

you enjoy writing about that has a potential following.

Set up your blog.

You can use a

CMS

or a

website builder

to

create a blog

.

Personalize your blog. Personalize your web design to suit your branding better and connect the blog to a memorable registered domain name.
Start creating content.

Compile a guide to keeping your style and tone consistent. Use tools like

Google Trends

and

Keyword Planner

to gather relevant keywords for better

SEO

.

Promote your writing.

Sharing your blog posts on multiple social media channels will introduce your blog to a broader audience.

Monetize your blog.

Once you have a decent following, sign up for a

Google AdSense

partnership or try other

monetization methods

.
3. Become a Social Media Influencer
Social media influencers are public figures with influence over an audience within a specific niche. They can be industry experts, content creators, or traditional media celebrities with a remarkable social media presence.
Many businesses collaborate with social media influencers because they can affect people's buying decisions.
An Invespcro's infographic shows that 40% of consumers buy products recommended by influencers. The same study explained that 94% of respondents trust the influencers' advice more than their friends and family when making purchase decisions.
As such, influencers make money online mainly from sponsorships and advertisements they use for their content.
The average earnings of an influencer can range from $30,000/year to $100,000/year. However, many high-profile influencers like Natalie Zfat generate a 6-figure number annually.
Aside from sponsorships, other monetization options include selling exclusive memberships and merch on platforms like Patreon and Merchlabs.
Follow these steps if you want to make money by being a social media influencer in your spare time:
Find a niche.

Start with a subject you care about or have some expertise in. Research the topics and learn who your audience is so your content can attract the right people.

Select a platform.

Make sure your chosen social media platform fits your content type and is frequented by your main demographics.

Maintain constant engagement.

Stay ahead of the curve with the right content marketing strategy. You can use tools such as

Loomly

or

Hootsuite

to plan and schedule posts.

Start networking.

Actively pitch to brands and fellow influencers for partnership and collaborations. If you don't know where to start, join an influencer network like

Collabfluence

or

The Room

.
4. Sell Online Courses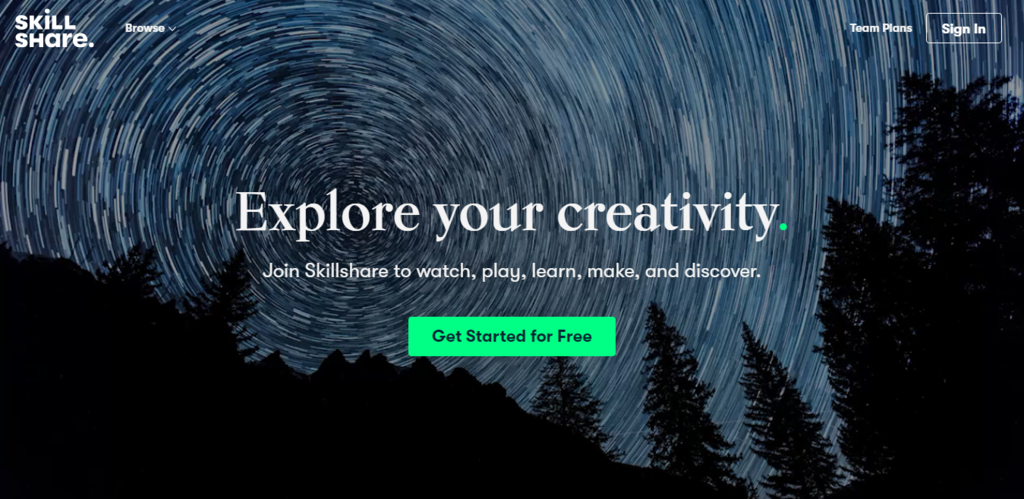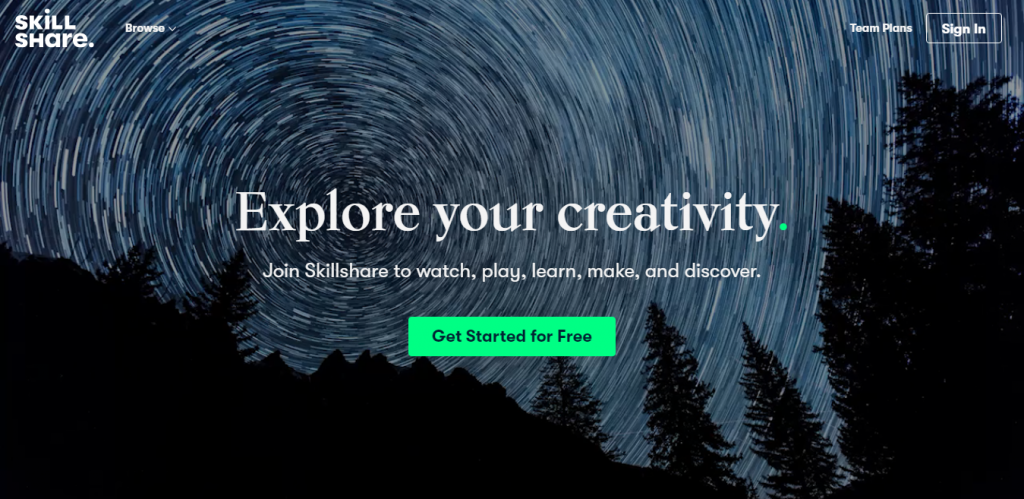 Teaching online is one of the best ways to make money, as people who want to learn new subjects prefer to do so from their homes.
You can publish online courses on online learning platforms like Skillshare, Udemy, and Coursera. Or you can create an eLearning website and sell your courses there.
The average earnings of an online educator are $61,800/year. You further monetize your online courses by selling lesson plans on educational marketplaces like Teachers Pay Teachers or by blogging.
Keep in mind that you may need a teaching license or a specific degree to create courses about certain subjects.
If you're still unsure whether online teaching is right for you, there are many resources for aspiring online educators to check, such as We Are Teachers and i-to-i.
5. Start a Dropshipping Business
Dropshipping is a cost-effective business model that lets you profit from reselling other people's products without dealing with inventory management and shipping.
Identify what commodities are currently in demand to find products that sell. Alternatively, opt for high-value items that are less popular but have a dedicated market, such as hobby products and handmade crafts. Don't forget to pay close attention to trends as well.
Once you've decided on a niche and products, secure a reliable supplier. To narrow down the options, evaluate them based on price, manufacturing resources, delivery time, and service quality.
Then, start selling the products through various marketplaces, such as Shopify and Amazon. Alternatively, you can set up an eCommerce website for more flexibility in growing your online business.
6. Become a Content Writer or a Copywriter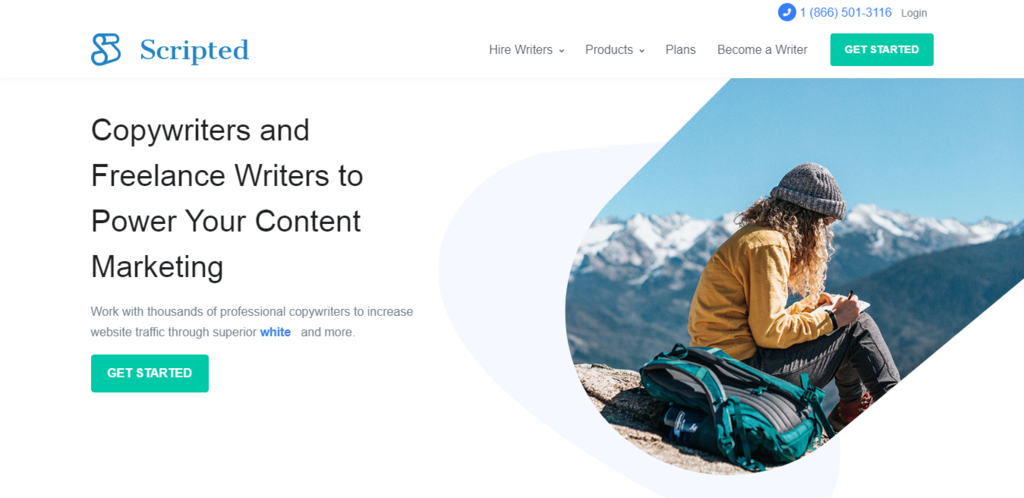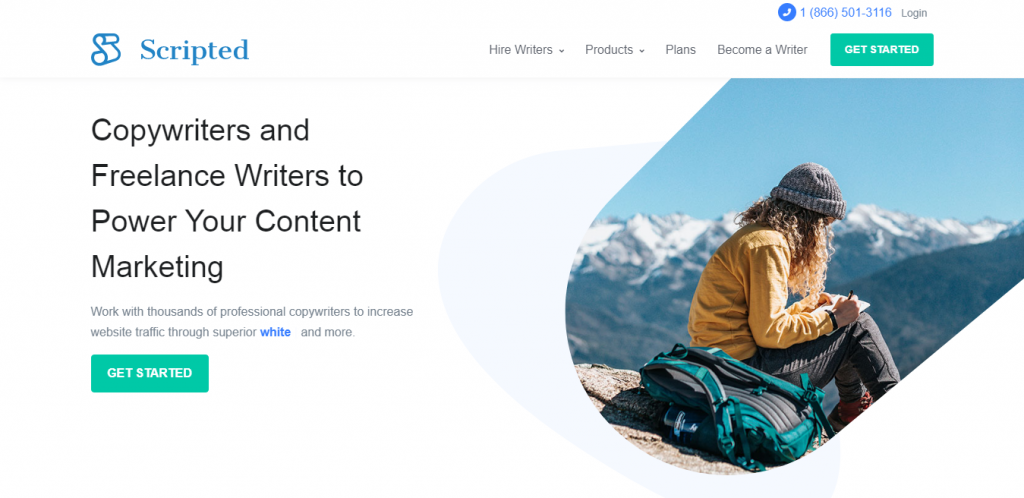 Content writing and copywriting are perfect online side hustles for people who are passionate about writing and learning new things. These job fields are available in all sorts of industries, ranging from entertainment to technology and science.
The best part is that you can do both jobs online. While the job's earnings may vary between different industries, the average income is around $52,000/year.
Like many other side gigs in this list, the income can be higher when combined with other monetization methods, such as affiliate marketing and online mentoring.
With so many resources to help you get started, there's no need to get a degree to be a successful content writer or copywriter. Should you need assistance, consider taking copywriting classes on Udemy or free content writing certification courses on Hubspot.
Once you're ready to start working, pitch your services on freelance marketplaces for writers like Scripted and Constant Content.
7. Offer Virtual Assistance
Virtual assistants are independent contractors who perform remote secretarial duties. Their responsibilities range from managing appointments and bookkeeping to customer service and marketing.
Many companies and entrepreneurs are looking for virtual assistants to cut expenses. A report by OutsourceWorkers shows that hiring one can decrease the annual operating costs down to 78%.
Payment is typically made hourly and depends on the industry, with $19/hour being the average. The average income of a virtual assistant is around $57,000/year.
This is a job anyone can try. However, you must have excellent communication skills, be proficient with technology, and have multitasking abilities.
On top of that, a virtual assistant must adapt to learning new things on the go as you'll be expected to perform a wide range of duties.
You should also be organized and punctual in keeping up with more than one client. A productivity course may be a good idea if you feel you lack skills in that area.
To pursue a virtual assistance career, you must pick a niche and find what sort of secretarial or administrative tasks it requires. Then, brush up on your existing skillset or learn new skills by taking online classes.
Finally, create a professional portfolio website and promote your service online. Don't forget to network with various entrepreneurial communities and fellow virtual assistants. VANetworking and Zirtual are two great platforms for this purpose.
8. Be a YouTuber or Streamer

With the rise of video-sharing and streaming sites like YouTube and Twitch, pursuing a video-making career is worth consideration.
Grand View Research predicted that the video streaming market's compound annual growth rate (CAGR) between 2021 and 2028 would reach 21%, making it a steadily growing industry with lots of monetization potential.
Content creators on video and streaming platforms get paid for ad revenues, sponsorships, and donations. People with a large following may also earn extra money from selling merchandise and offering memberships.
The income varies depending on the audience size and monetization methods. On average, a channel with 1 million subscribers can earn up to $57,200/year. If you already have a following on YouTube, you can estimate your channel's potential income using this calculator.
Anyone with ideas and decent recording equipment can become a content creator, hence why the industry is slowly becoming saturated.
To increase your success rate, build your channel with a solid plan. Start by picking a niche you like and research the market thoroughly. Observe its trends and see how your competitors are doing.
When you begin to produce the content, make sure it's always up to the highest standards. Try to have a take on each subject from a fresh perspective and slowly begin to grow your list of subscribers.
A well-known example of a successful video content channel is PewDiePie – a YouTube channel run by Felix Kjellberg with over 109 million subscribers. Pewdiepie started exclusively as a gaming channel, but it has since broadened its niche to comedy by producing different skits and commentaries.
Whatever the niche you choose, you must be consistent. It's essential to post regularly and continuously improve your content. Once you have a decent following, upgrade your equipment, video editing software, and videography skills to increase the production value.
To learn more about how to succeed in this line of work, you can learn from YouTube Creator Academy or other online courses offered by popular content creators.
9. Become a Translator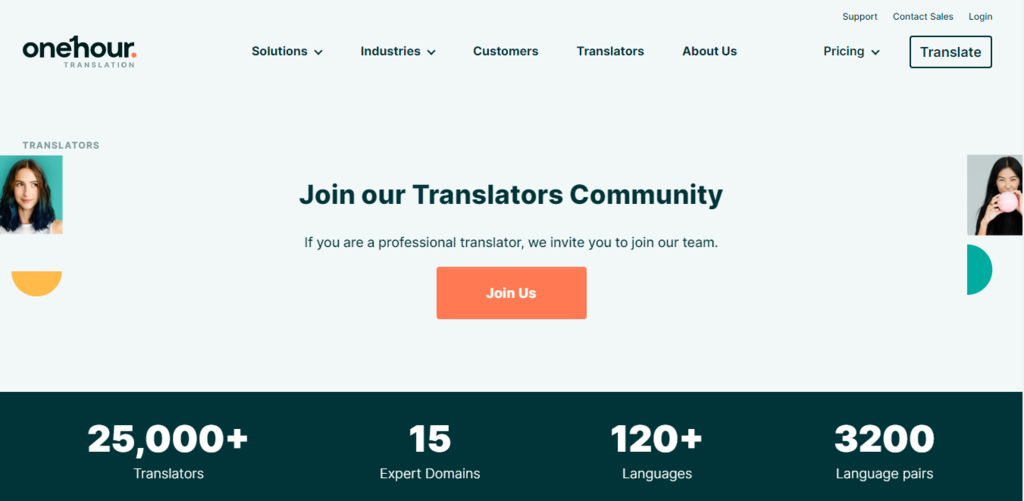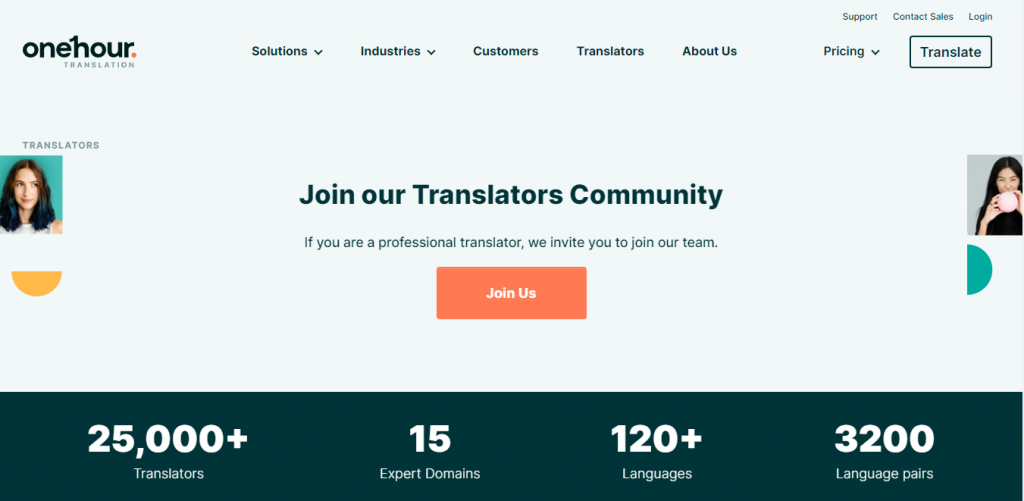 The market value of translation services is projected to reach $46,21 billion by 2027. The current market's growth is estimated at 2.1%, making this a steady industry for a part-time side hustle.
However, becoming a translator requires more than just being bilingual. You need to understand how to translate nuances, be familiar with a wide range of subjects, and do extensive research.
Fortunately, all of these skills can be self-taught with the help of resources and courses provided by online language learning platforms, such as FluentU, FutureLearn, and OpenLearn.
To build credibility as a freelance translator, create a portfolio website to showcase your translation projects. Then, market your services and use various translation platforms like Gengo and One Hour Translation.
A translator's income varies between projects, but you can earn around $46,000/year.
10. Dabble In Gig Economy (Freelancing)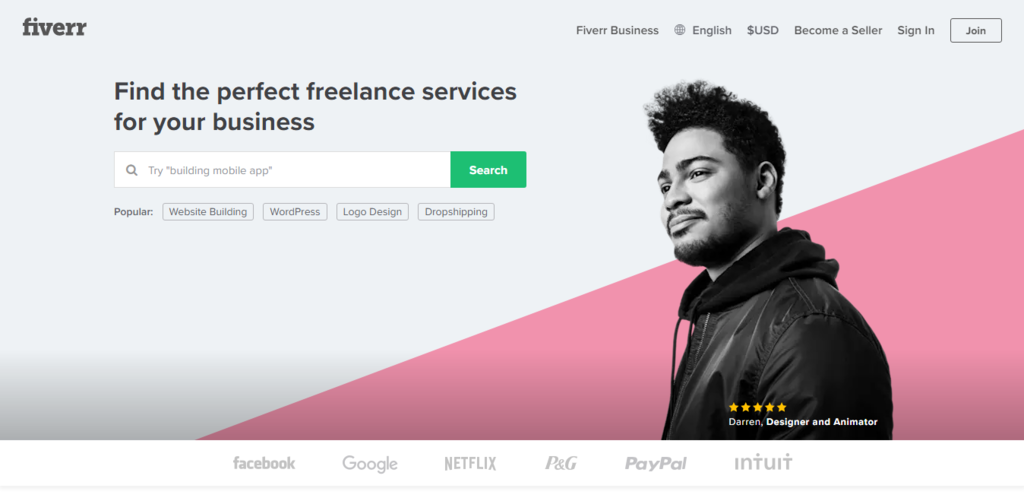 Freelancers are independent contractors who provide project-based services. They usually specialize in specific fields and can be hired as the need arises.
Freelancing allows a flexible work schedule and environment, making it ideal for busy people who need extra income. Freelancers can offer any kind of service, ranging from web design and programming to content writing and bookkeeping.
The earnings vary depending on the industry and the project, but the average salary of a freelancer can be estimated at $39,000/year.
To become a freelancer, you must have advanced skills in some type of niche. You should also have a portfolio website that displays your past projects to increase your credibility as a professional.
Once your website is ready, you can begin promoting your services by joining freelancing websites. You can also cold-pitch your services to prospective clients, which you can find through networking with various business owners and other freelancers within your community.
11. Take Drawing or Graphic Design Commissions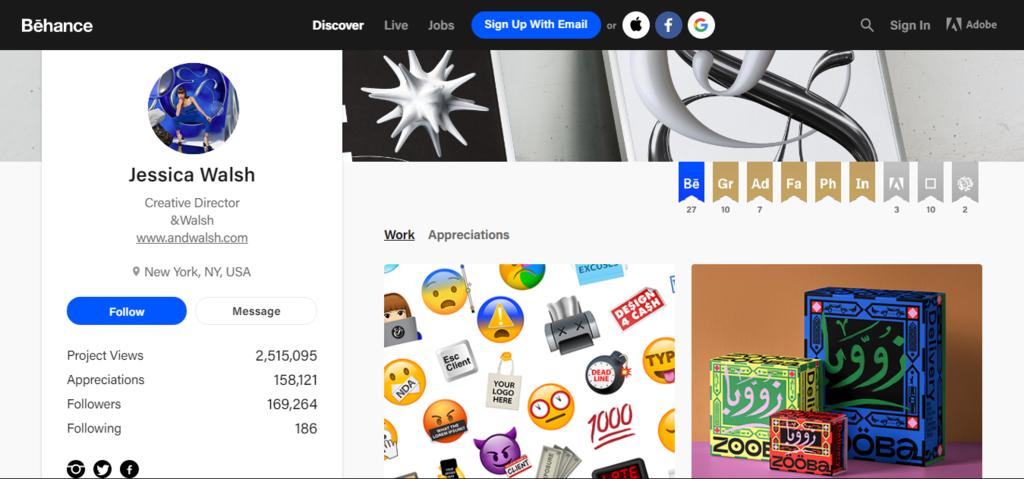 Graphic design and illustration services are the perfect side hustle for people with a knack for aesthetics. The job revolves around creating various visual designs for artistic and advertising purposes.
To become a graphic designer or an illustrator, you need to be creative, artistic, and organized. Since many graphic designers and illustrators juggle numerous projects, you also need to be good at multitasking.
If this sounds like a field, you'd like to work in, take digital media courses, read design books, and brush up on the fundamentals of color theory and composition to improve the quality of your work.
Take your time learning how to use digital media tools like Sketchbook, Adobe Illustrator, and Adobe Photoshop. Familiarize yourself with resources readily available for graphic design and illustration too.
Once you're ready to accept commissions, create a portfolio website showcasing past projects or achievements and join design marketplaces like 99designs and Minty to find clients.
The salary of graphic designers and illustrators varies depending on the experience and the size of the project. However, it is estimated to be around $46,000/year.
12. Participate In Paid Surveys
Participating in surveys is one of the easiest side hustle gigs you can do in your spare time. There is no shortage of studies and companies that look for input from the public.
Survey websites are full of businesses and research institutions that pay participants in exchange for their time and feedback.
How much you earn from filling out surveys depends on the project. In general, the payment ranges from less than $1 to more than $20. However, some surveys pay you with gift cards or sweepstakes instead of actual money.
This side hustle will not make you a fortune. However, it will still bring you some extra cash if you do it frequently.
Some survey websites we recommend are Swagbucks and Branded Surveys. To protect yourself from scams, avoid surveys that ask you for money or promise unrealistic rewards.
13. Start a Side Business Online
One of the best side hustle ideas is starting an online business on the side. You can open up an eCommerce website and sell handmade goods, become a wholesaler or try dropshipping.
Or, you can offer services instead. The salary will vary depending on the industry and the business, but it comes up to $43,000/year on average.
Before you begin, ensure you have a solid business plan. Then, build a website or an online store and apply various marketing strategies to grow your business.
If you prefer to invest in assets like real estate, consider joining brokers like Roofstock and InteractiveBrokers.
Once you have enough capital and an audience, you can scale the business by hiring independent contractors to help you with further growth.
14. Join a Remote Customer Service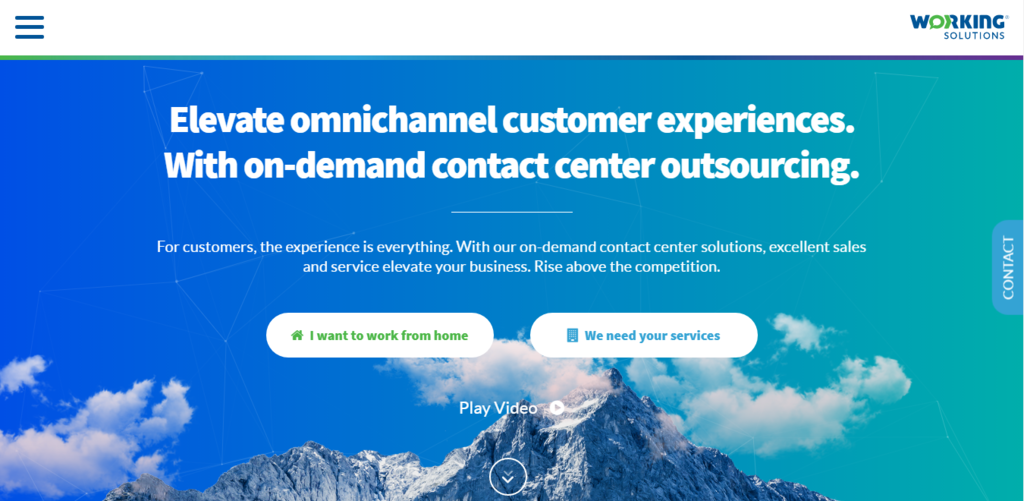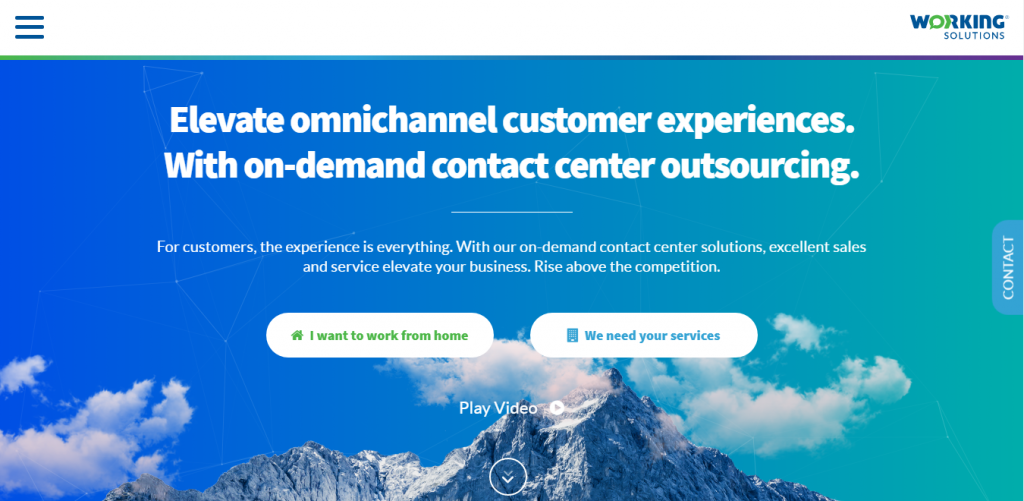 Customer support is an excellent part-time job for people with great communication and problem-solving skills. The job's primary responsibilities include answering customer inquiries and providing information about a product or a service.
Great interpersonal skills and analytical thinking will also help you in this line of work. On top of that, you should be organized, good at multitasking, and like to help others.
If you feel like you possess these qualities, try contacting an online agency like Arise, Working Solutions, and Liveops. These are excellent places to start this remote career and gain some experience.
Many customer service jobs will require relevant certification or experience in the field. You can learn the necessary skills and get certified by taking premium classes at EON Training or Study.com.
The remote customer support worker's wage is usually paid on an hourly basis, averaging at $14/hour. This comes up to around $39,000/year.
15. Be a UI/UX Tester


UI/UX testers are users who get paid for testing the usability of software or a website.
The best part about this side hustle is that it requires no technical knowledge because you share your input as an end-user. However, the more in-depth your feedback is, the better.
Participants are typically screened first to see if they qualify, so knowing the basics of usability testing may help you give more valuable answers.
In general, the test will ask users to rate their user experience based on criteria like intuitiveness, responsiveness, efficiency, and satisfaction. If you're interested, consider joining user review platforms on sites like IntelliZoom, TryMyUi, and Userlytics.
Payments vary depending on the clients and the projects, so the earnings can range between $2/test and $100/test.
16. Offer Pet-Sitting Services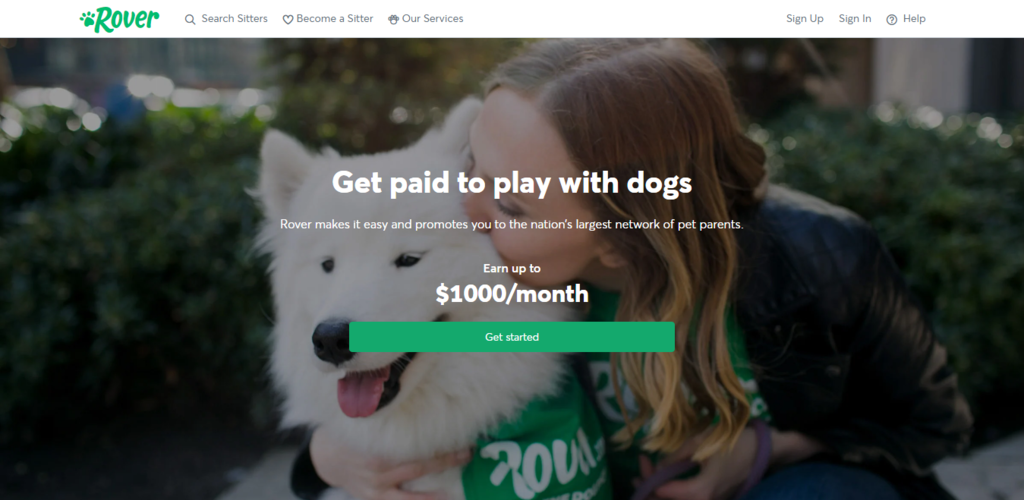 With the rise of pet care services like Rover, PetBacker, and Wag, making extra income from taking care of other people's animals has become a popular side hustle.
All you need is a passion for animals and the basic knowledge of pet care. However, getting certified by Pet Sitters International might boost your credibility and hiring rate.
You may also want to consider getting pet sitting insurance since it can protect your business from liabilities. For example, pet business insurance companies like Pet Care Insurance or Kennel Pro offer liability and bonding coverage.
The pet care industry is expected to grow by 8.7% from 2020 to 2027 based on the increased pet adoption rate and average animal health spendings. Meaning, the demand for pet sitters will likely increase in the upcoming years.
As with many side hustles on this list, the earnings will vary. However, you can expect an average pay of $15/hour, which works up to approximately $30,000/year.
If you join a pet sitting platform, be sure to read the fine print thoroughly and expect a service fee. For instance, Rover charges a 15% service fee for each booking.
17. Sell Stock Images or Music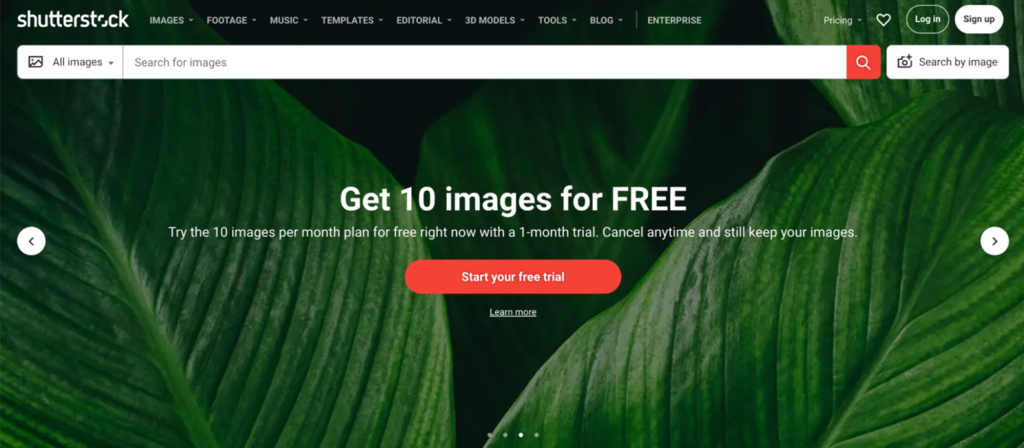 Start earning from your photography and music-making hobbies by selling your work through microstock websites. While this isn't the fastest way of making a fortune, it can generate a decent passive income over time.
With stock images, you can expect to earn around $500/month if you have a portfolio of at least 1,000 highly marketable photos. Some notable websites that will pay for royalty-free stock photos include Shutterstock, Getty Images, and Unsplash.
When it comes to stock music, it's possible to earn between $15 and $100/song, depending on the license type and the music library. Some of the best places to sell stock audio are TunePocket, YouTube Audio Library, and Mixdown Music.
To succeed in either industry, you'll need to be dedicated and consistent. Master the basics of stock photography or music-making and pay attention to the prevalent stock photo and music trends.
Since microstock websites don't exclusively buy your work's rights, we suggest selling your work on multiple platforms to maximize earnings.
18. Be a Rideshare Driver and Do Deliveries
If you have a vehicle, why not get paid to give people a ride or do food delivery? Being a rideshare driver or a courier is a good side job that allows you to make money without making a full-time commitment.
While the pay dramatically depends on location, tipping, working hours, and other factors, a rideshare driver can earn between $8 and $11/hour.
Prior working experience isn't necessary, but you and your vehicle must meet the rideshare platform's requirements. Prepare the necessary paperwork beforehand, such as the driver's license, insurance proof, and vehicle documents.
Then, submit your application to rideshare platforms such as Uber or Lyft. To speed up the approval process, get your vehicle inspected as soon as possible, and upload the report to your profile.
If you want to try parcel or food delivery, apply to delivery services through apps like Postmates or DoorDash.
19. Flip Items for Profit
Item flipping is the practice of finding and buying low-priced items to resell them at a higher price. The goods are typically sourced from second-hand markets like thrift stores and garage sales.
What makes item flipping one of the best ideas for side hustles is that it requires little-to-no investment and is highly scalable. You can do this on a small scale or turn it into a full-time profession and earn a six-figure income per year.
To succeed as an item flipper, find pre-loved goods that are either unique or branded and resell them on marketplaces like eBay, Mercari, and Poshmark. You can even create your own online store to sell clothes or other items you bargained.
When purchasing goods, pay attention to product quality and price. Repair costs can add up, so it's better to look for second-hand items that don't need much fixing.
When setting up a resale rate, it's recommended to appraise it at no higher than 10% of the original price. That said, take the brand, item condition, and listing fees into account too. You can also base it off on the average cost of similar items being sold in the market.
Another great way to make some extra money is by flipping websites on marketplaces like Flippa and Website Broker. This side hustle has similar principles to item flipping but requires website optimization and traffic improvement to increase value.
20. Be a Freelance Website Designer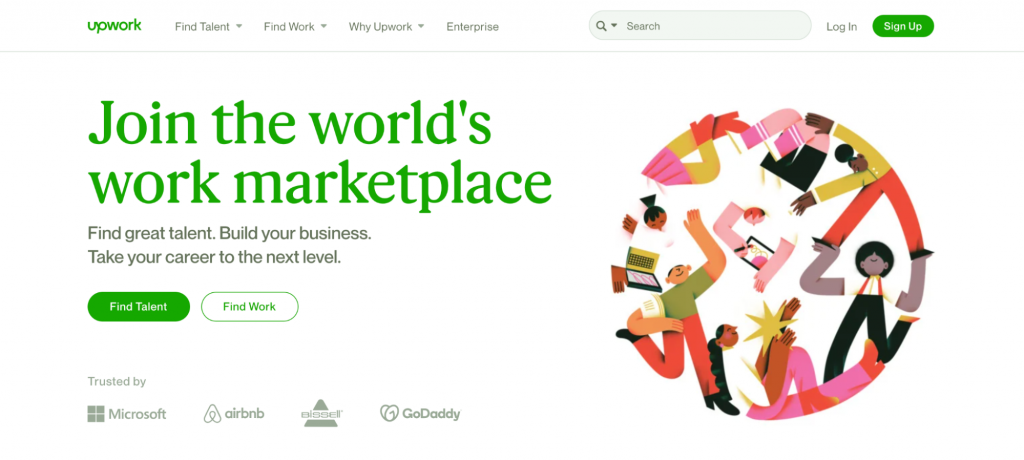 Web design is one of the highest-paying jobs on this list. It's one of the best side hustles to get into, as with time, it can turn into a well-paid online business – a full-time web designer can earn $66,000/year on average.
The work revolves around designing website interfaces to deliver a great user experience. It's a highly technical job that requires knowledge of user interface (UI), user experience (UX), and graphic design.
Besides mastering scripting languages like HTML and CSS, web designers should be familiar with various visual design principles and design tools, such as Adobe Dreamweaver and VisualSitemaps.
There are numerous online resources and classes to help you learn about the basics of web design.
Once you're ready to start working as a professional web designer, market your services on online marketplaces like Fiverr and Upwork. Also, create a professional business website where you can showcase your portfolio.
21. Take Up Programming Projects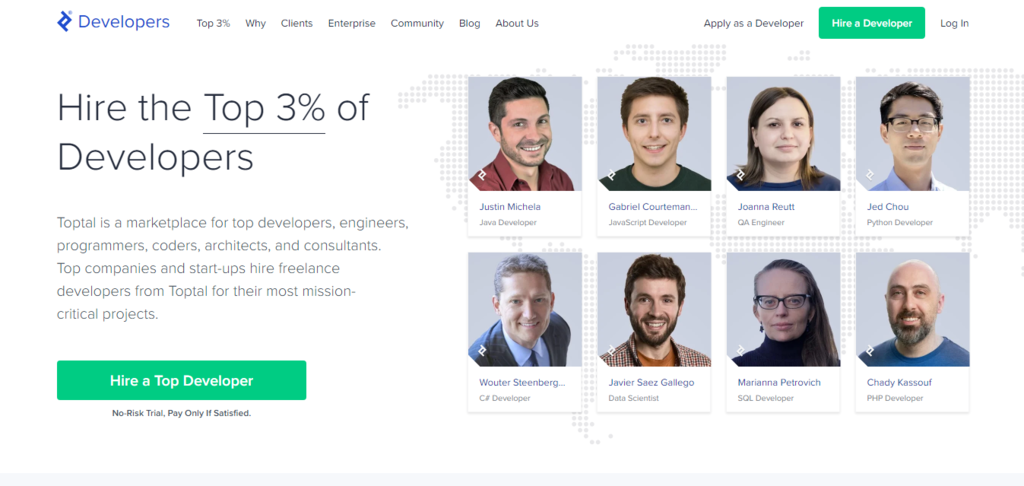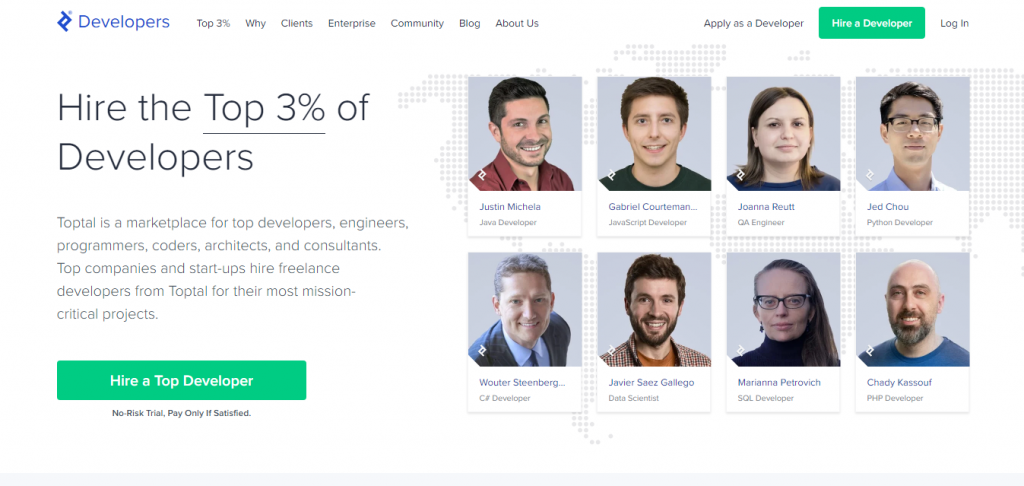 Programming has various branches you can explore based on your interests. Some of the most common programming niches are software and app development, database management, and artificial intelligence.
Deciding on the niche early on helps you determine the skills you will need to master. Specific fields of programming may require an advanced understanding of particular programming languages too, like C++ or Java.
Due to the high skill requirements, a programmer can earn around $85,000/year on average. To find gigs, you can go to freelance programming marketplaces like Toptal, Topcoder, and Lemon.io.
22. SEO and Social Media Advertising for Small Businesses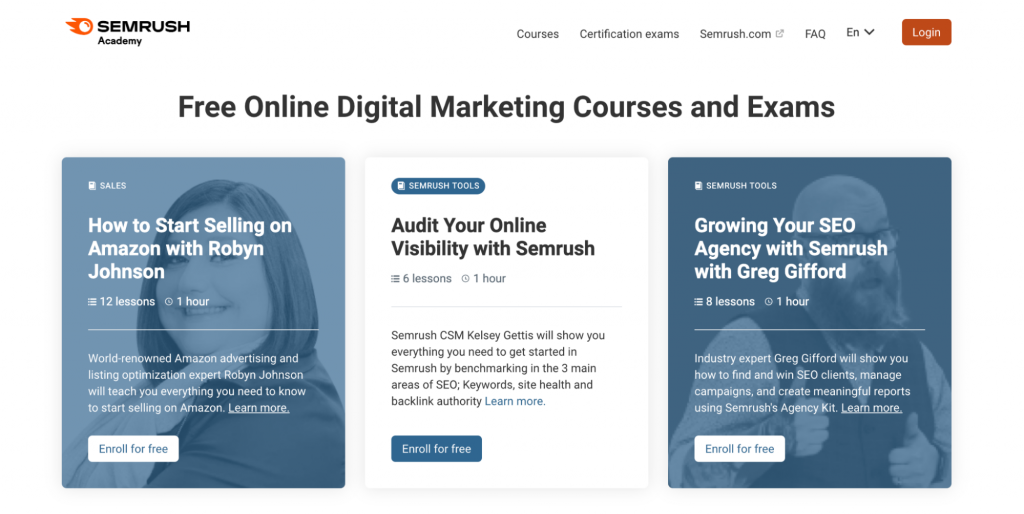 If you like to help people turn their profitable idea into a business, this side hustle is perfect for you.
Being an SEO and social media manager allows you to directly influence the future of small businesses, as your skills can drive traffic to their websites and help them convert.
An SEO and social media manager can make an average of $44,000/year. The responsibilities include content planning, audit, and delivery.
This line of work requires advanced knowledge of analytics and SEO tools to craft the best digital marketing strategy. Also, the ability to follow current trends and social media marketing tactics.
You can take courses from digital marketing sites like SEMrush Academy, Constant Contact, and Google Certification to learn the required skills and get certified.
23. Be a Part-time Editor or a Proofreader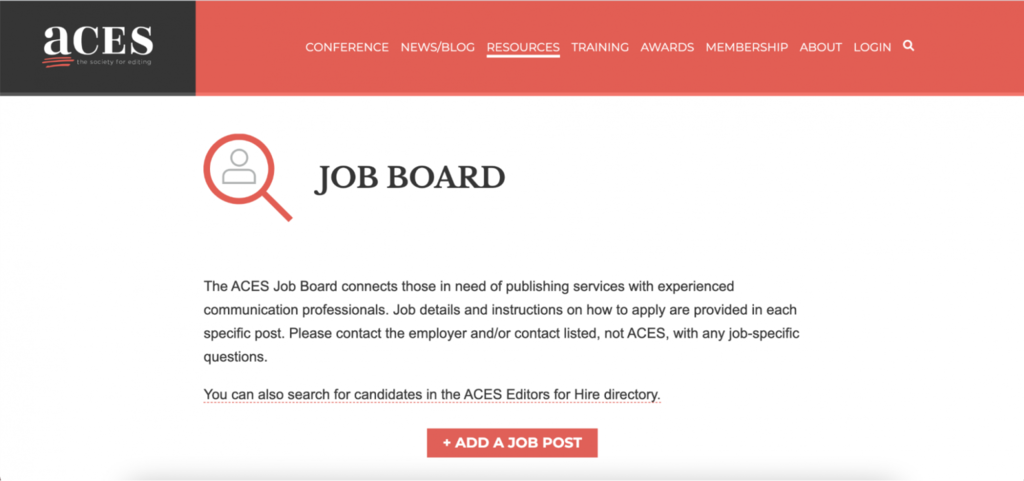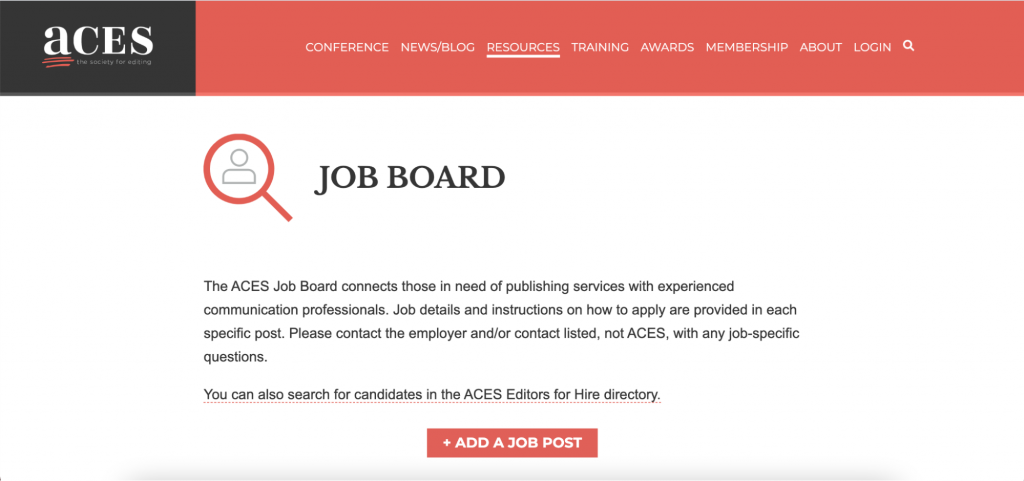 If you're detail-oriented and proficient at writing, consider working as an editor or a proofreader to make extra cash. This profession is also location-independent, making it a perfect side hustle you can do from home.
You can become an editor or a proofreader by taking courses on sites like the Center of Excellence and Communicaid. You can also read the resources listed in this comprehensive guide to learn more about this kind of side hustle.
The rates vary between projects, but editors with proofreading skills average $50,000/year. Of course, this heavily depends on the professional's efficiency and experience.
Sites that offer editing jobs include ProofreadingServices, Editing Market, and ACES. You can also create a professional portfolio website and advertise it to find prospective clients.
24. Offer Part-Time Consulting Services
Consulting services are a great side hustle for professionals with expertise in specific fields. This is one of the most profitable side gigs because the skill requirement is high, and the demand is even higher.
According to IBISWorld, the market value of management consulting is valued at $241,6 billion in 2021.
The earnings of an online consultant vary between sectors. However, the average salary is approximately $75,000/year.
A consultant should be critical, organized, and able to solve problems. Being an expert in your field gives you the advantage of having the proficiency to back up your credibility.
Once you're ready to offer consulting services, create a professional website to promote it. Alternatively, you can join a consulting marketplace like Comatch to get started.
25. Get Paid to Review Books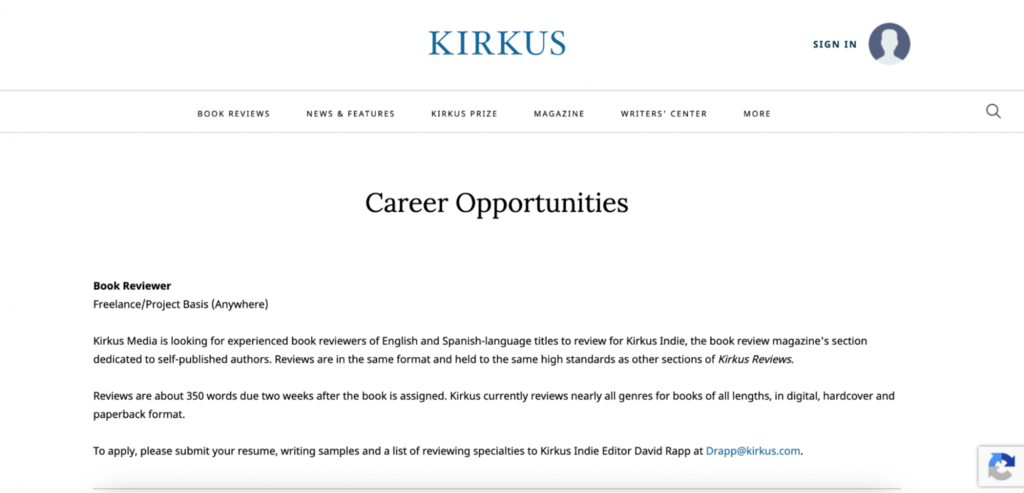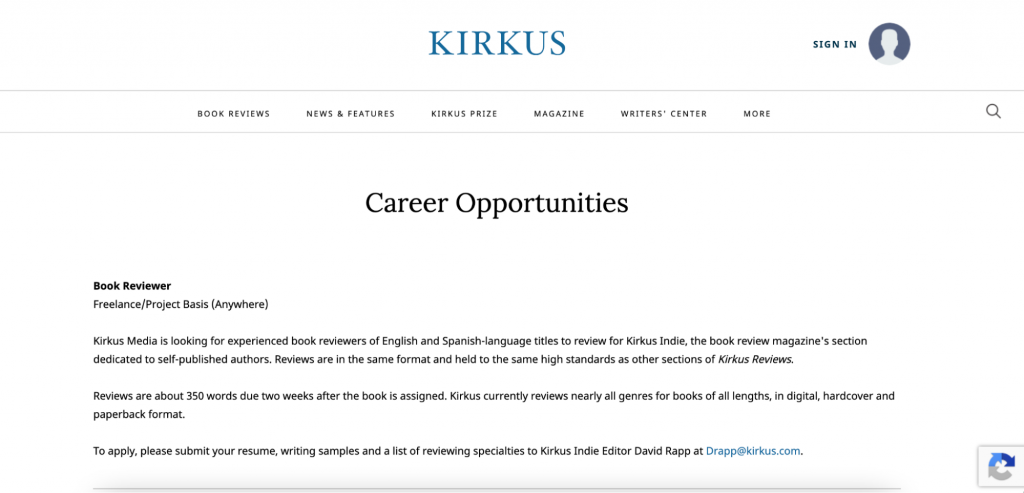 As the name suggests, book reviewers get paid to share their professional opinions on books.
The payment ranges from $5 to $1000, depending on the book's length, subject, and the reviewer's expertise.
Some websites that you can find book reviewing gigs include Online Book Club, Kirkus Media, and Women's Review of Books. Alternatively, you can become a book blogger and get money from sponsorships.
26. Write eBooks
Start earning from your passion by writing eBooks on the subjects you're well-versed in. Writing eBooks is also one of the best side hustle ideas to establish you as an expert in your field.
Because eBooks don't have any physical limitations, your writing has the potential to be discovered by a broader audience online. eBooks also cut expenses on publishing and editing costs, thanks to self-publishing websites like Amazon Kindle Direct Publishing and PublishDrive.
These self-publishing platforms are free to use but charge royalty fees. For example, Amazon lets writers take 35% to 70% royalty, while PublishDrive charges a flat 10% per subscription or retail price.
You can calculate your eBook's revenue potential with this calculator. Hubspot's guide offers some great pointers and useful templates to help you get started if you need eBook-writing tips.
27. Catering
Catering is a great side hustle for people who enjoy cooking. There's no shortage of food-related products to sell, especially since the industry's compound annual growth rate (CAGR) is projected to increase to 6% by 2024.
On average, a caterer can make around $28,000/year. Plus, you can do this side job at home. By running the business from your kitchen, you can save on operating costs.
Before starting, you need to decide on a suitable business model. Consider the human and material resources required to run a catering business. Aim for commercial-grade equipment for better durability, safety, and overall quality.
Then, get the cooking supplies in order. You can partner up with wholesale suppliers like Smart Foodservice or local markets.
Once everything is set up, promote your service on social media and business websites like BusinessForSale. To maximize outreach, consider running a food blog.
28. Housekeeping


Housekeeping is another easy side hustle to make extra money. The starting costs are low, and the hustle can be done with little to no experience. The income of a housekeeper is around $40,000/year on average.
Consider the type of cleaning services you'd offer. Pick a model that fits your schedule because housekeeping is time-consuming and physically exhausting.
Most housekeeping businesses offer regular and deep cleaning services for one-time or recurring appointments. Decide which option works with your day job, and work out how much time you can dedicate to this side hustle.
Then, set aside some budget to purchase cleaning supplies. It's best to opt for cleaning equipment that is efficient, durable, portable, and has a good warranty policy. Look for the ones with safe ingredients as well.
The next step is to figure out how much to charge per hour. The range falls between $25/hour and $90/hour, depending on the area and the work duration.
Another thing you need to figure out before starting is your cleaning time. It generally takes at least one and a half hours to clean a 1,000 square feet space. Add more time if it's one-time deep cleaning and subtract some if it's a regular place you tend often.
Then, multiply your hourly rate with the cleaning time estimation. If you need help creating the estimates, consider using estimation calculators.
Advertise your service using flyers, word-of-mouth, or digital marketing to find clients. Alternatively, join online labor marketplaces like TaskRabbit and Handy.
29. Data Entry
Data entry is a job that requires transferring and managing data into a database. Coders, clerks, typists, and transcribers are classed as workers in this field.
Data entry is one of the easiest side hustles to do from home due to the low entry barrier and less demanding schedule. The primary qualifications you need are the ability to work fast and attentiveness to details.
Considering the nature of the work, an aspiring data entry operator must practice typing quickly and with little to no typos. The speed should be within the range of 50 to 80 words per minute as a minimum.
In general, data entry workers get paid based on keystrokes per hour. The average wage comes to around $31,000/year.
Two notable platforms that specialize in data entry jobs are Clickworker and Capital Typing. To land more gigs, optimize your resume and enroll in online courses to improve your typing speed.
30. Take up Handyman Jobs


If you're good at constructing or repairing things, taking handyman gigs is a great way to make extra money. Although this kind of side hustle can be physically demanding, you can make around $50,000/year.
The best places to advertise handyman services are the local trade publications, social media, and home service platforms such as Craigslist, Porch, and TalkLocal.
Pay attention to how you market your service. Customers tend to prefer specialists, so be specific about the skills you excel at, no matter how menial they may seem.
Polish your handyman skills by doing personal projects, helping out a community, or enrolling in a vocational school. Alternatively, turn to online resources like Family Handyman, eHow, and YouTube tutorials.
If you know someone who has been in the industry longer, request to be their apprentice. Hands-on training under professional supervision can help improve your skills faster.
The best way to find a mentor is by joining a handyman organization like the United Handyman Association or a handyman network in your area.
How to Start and Run a Successful Side Hustle That Makes Money
Side hustling can pave the way for better career opportunities, or even the start of your own business, when done right, especially for people who want to be their own boss.
However, the road to establishing financial independence isn't always easy. As with any venture, there are challenges you will face along the way.
Here are general pointers to help you turn a side job into a long-term profitable business:
Manage your schedule well.

The most challenging aspect of side hustling is keeping up with your day job. Use timetable tools like

Workflow

or

Timely

to track your responsibilities and prioritize your workload correctly.

Learn the basics.

This includes knowing the

fundamentals of business

,

financial management

, and basic

marketing strategies

. Such knowledge will prepare you for the challenges ahead, help to define good goals, and make informed decisions.

See the big picture.

Slow and steady growth

is better than fast and risky when it comes to business. You may not earn a lot of money right away, but if you take the right steps, your side hustle can grow into a stable, profitable business that's ever-expanding. So don't rush and always see the bigger picture.
Overall, it's crucial to think ahead and stay on top of the market trends. We recommend keeping track of various business news websites and exploring learning resources, such as the Business Insider, Fast Company, and the Harvard Business Review.
Frequently Asked Questions
Good side hustles are hard to find. We have provided you with a list of options to get you thinking, but you may still have questions. Here are the most common questions many people tend to ask about starting a side hustle.
Which Are the Best Side Hustles?
While there is no definitive answer to this question, there are criteria you can use to evaluate each job's prospects.
According to the research found in this survey, the most lucrative side jobs we've included in this list are:
Digital enterprise (including real estate and other types of investments)

Consultancy services

SEO and digital marketing

Virtual assistance

eTutoring

Catering
If you lead a busy life, you'd want something that easily fits your schedule. Here are our picks for side hustles that can make money while staying flexible:
Blogging

Affiliate marketing

Freelancing

Book review

eBook writing
Which Are the Easiest Side Hustles?
Here's a recap of notable side hustles with low entry barriers we've included in this list:
Pet sitting

Paid surveys

Rideshare driving

Data entry

UI and UX tester

Housekeeping
Keep in mind that easy side hustles generate less revenue compared to high-skill gigs like consulting and programming.
How Can I Make an Extra $1000 In a Month?
There are many ways to make an additional $1000/month through side hustling. While some jobs are higher paid than others, any weekend job can generate that amount with the right strategy.
Take affiliate marketing, for example. A low-level affiliate can earn up to $300/day, making $1000/month highly possible.
Alternatively, you can take multiple gigs to reach your goal. Whichever side hustles you choose, make sure you're comfortable doing them. Financial fulfillment will follow as long as you're consistent with and dedicated to your work.
Conclusion
Whether you want a side job to make money, to create a stream of passive income, or to simply explore your passions, here's a quick recap of how to get started:
Note down all of your hobbies, interests, and talents.

See which ones are in demand and could be monetized.

Explore different channels through which you could reach your potential clients.

Start working on your portfolio and build credibility.
Keep in mind that a side hustle doesn't necessarily mean you have to quit your day job if you don't want to. It all depends on your approach, commitment, and the reasons why you want to start a side hustle in the first place.
Whatever your plans are, it's your responsibility to ensure that the side jobs don't interfere with your professional and personal life.
You'll need to take extra time and effort to bring your side hustle ideas to life without them negatively affecting your current schedule and day job.
Was this tutorial helpful?