Convert Visitors Into Loyal Customers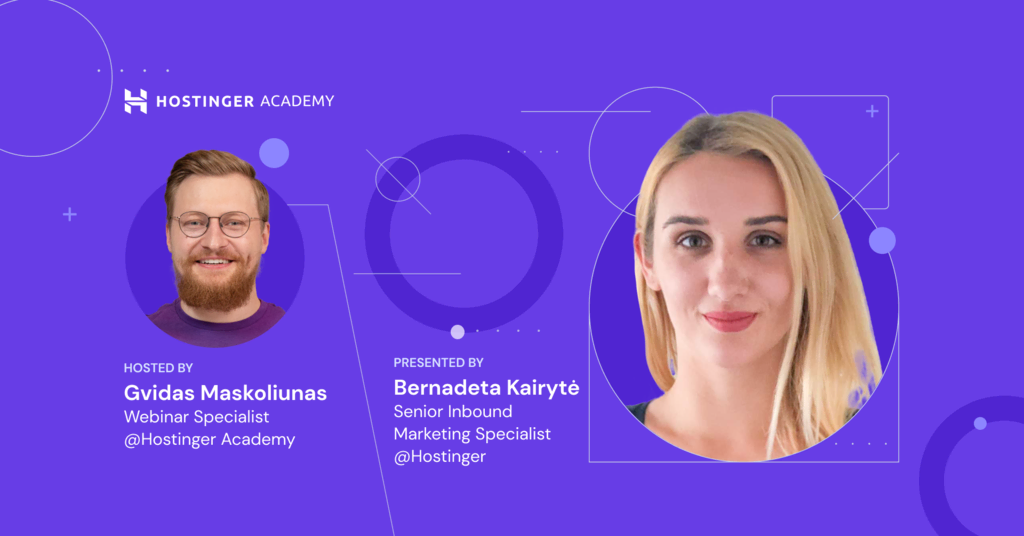 Attracting more visitors to your website is excellent for brand recognition. But how do you convert these visitors into loyal customers?
In this webinar, Hostinger's Senior Inbound Marketing Specialist, Bernadeta Kairytė, shared ways to find your best selling points and how to create a marketing funnel for your business.
Bernadeta also explained how to engage with your website visitors to turn them into loyal customers.
This webinar will answer all of your questions about how to convert visitors into loyal customers. So, make sure to watch the recording!