How to Analyze Website Performance and Get Higher Traffic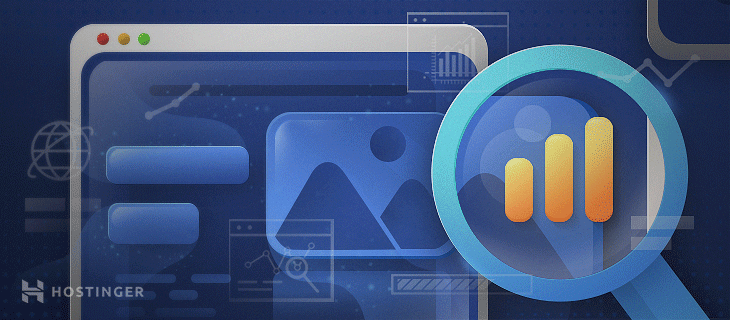 Many businesses tend to place all of their focus on social media marketing, email campaigns, and other ways of attracting people to their websites. But what good is traffic if your website is not going to convert it into sales?
Before you spend money on marketing campaigns, analyze whether your website is properly optimized to provide the best user experience. Make sure it loads fast, functions smoothly, and represents your business in a professional way.
To help you locate which areas are fine and which still need improvement, look at the three main aspects of your website that affect website performance below.


Load Time
The loading time of your website has a huge impact on your conversion rates. A study shows that people are most likely to purchase from an eCommerce website if it loads in between 0 to 4 seconds. Any longer than that, and the chances of conversion start dropping with each second.
One of the biggest influences on the loading time of your website is your web hosting. The speed of the databases, available bandwidth, and CPU power directly affect how quickly your website loads to full functionality.
Depending on the amount of traffic your website receives regularly, you should go with a web host that can keep up with the demand.
All of Hostinger's VPS hosting plans can handle high amounts of traffic, as even the most basic VPS hosting plan comes with 1GB of RAM and 1TB of bandwidth.
Of course, if your website does not get thousands of visitors a day, a shared hosting plan would be more than enough to meet your requirements and load your website in no time. 
Pro Tip
If you are not sure which hosting plan is the best option for your website, don't worry. Active the Plan Boosting feature from your hPanel and enjoy your new plan for free for 24 hours. We especially recommend doing this when you want to handle large traffic spikes and import large amounts of data faster.
To analyze how fast your website loads the content, you'll need to perform a speed test. Here are the tools to help you do that:
These tools will not only show you how fast or slow your website loads, but also provide reports that suggest areas of improvement. If you wish to try and speed up your website without using the tools above, see this tutorial on manually improving the speed of your website.
Search Engine Optimization (SEO)
SEO is another crucial aspect to look at when analyzing your website performance. It determines how likely you are to appear on the first pages of search engines, which directly affects the organic traffic to your site.
Good SEO practices successfully convince search engine algorithms that your website is authoritative, relevant, and should be shown to people who are searching for what you provide. This means stable and free traffic to your website, which automatically increases your revenue.
Some excellent tools to improve your website performance in terms of SEO are:
Use any one of these tools to audit your website and learn which SEO practices you can implement to improve its performance and ranking. For more information about how it all works, read our detailed SEO guide.
User Experience
Finally, the most important aspect of website performance is the user experience. After all, it has the biggest impact on the conversion rates of an online business.
To ensure your visitors have a good experience when they visit your website, you need to look at their behavior. Consider installing a heatmap that can show you which parts of your website attract the most attention. Then use this information when placing your CTAs and making other web design changes.
Also, give session recordings a try. These will show you the exact actions your visitors take when they enter your site, which can be extremely useful for improving the user experience.
See how they browse your website and which pages they tend to go to most. Then adapt your site's design to make the experience more comfortable and pleasant.
Our favorite tools that can help you analyze and improve the user experience are:
Use these tools to ensure that user experience is at the forefront of your website's design. Don't be scared to experiment and continue making changes until you find what works best for your site.


Conclusion
Only when your website is fully optimized to provide a pleasant experience and ranks well on search engines should you start promoting and attracting potential customers. Otherwise, it might turn out to be a waste of time and money.
Your website doesn't have to be perfect, as people's expectations and preferences are always changing. But it does have to load fast, function smoothly, and be easy to find on search engines.
Also, give the tools mentioned in this article a try. They're all approved by industry experts, and can make the process of improving your website performance a lot easier. While some of them are paid, and some are free, they're all effective when used correctly.