How Much Does Website Hosting Cost in 2022?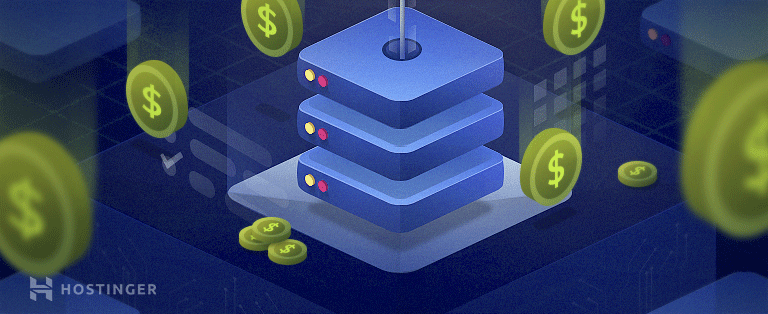 To get a website online, you will need to purchase a web hosting plan and continue to pay web hosting fees for as long as your website is active. So, before creating a website, it's important to know which web hosting type is best for you and how much it will cost.
In this article, we will explore five types of web hosting services and how much they cost. For example, the most affordable type of hosting service – shared hosting – starts at $1.39/month.
We will also explore other expenses that may add up when running your own website. This includes the domain name – which usually costs around $10-20/year – and other elements such as themes and extensions.
Total Web Hosting Costs in Detail
To answer how much does it cost to host a website, you will need to know the different types of web hosting. The exact cost to host a website will depend on which type you choose.
This section will explore various website hosting costs categorized by their type. We'll also go over the pros and cons of each type of web hosting service to help you decide which one to choose.
Shared Web Hosting

Shared hosting is the cheapest web hosting service type on the market. As the name implies, you will share one server with other users. All the websites will access the same allocated pool of resources, including bandwidth, storage, processing power, and so on.
Due to its setup, a shared hosting package is ideal for a personal or small business site. These websites are mostly small in size and have low traffic potential. As such, they don't need many resources to support themselves.
Shared hosting is also great for any website beginner who wants to save money when starting.
Nonetheless, it's still important to keep track of the resource amount. Issues like slow loading time may arise if the website has outgrown the given pool. These problems will also occur to other sites using the same server.
All this said, if you choose a shared hosting plan from a reputable hosting provider, you will get sufficient resources to host a small or medium-sized website.
As long as your website only has a few thousand visitors a month and doesn't include too many large files, you shouldn't encounter too many problems.
Pros
Affordable
No need for any technical skills to get started
Your shared web host will manage all the back-end tasks
Cons
It doesn't offer a lot of room to grow
Sharing a server with other clients means a higher potential for security and performance issues
On average, web hosting providers offer shared hosting packages for less than $10/month. Keep in mind that as the web hosting plan increases in features and resources, it will be more expensive.
At Hostinger, our shared web hosting costs from $1.39/month to $3.99/month. Which subscription you pick depends on what features and recourses you're looking for in a web hosting environment.
Our Business Shared Hosting plan should be perfect if you need a professional website or two. At $3.99/month, you will get 200 GB of web hosting space, unlimited bandwidth, a free SSL certificate, free domain registration for one year, and a 30-day money-back guarantee.
hPanel Overview
Hostinger Shared, WordPress and Cloud plans all come with an easy-to-use custom control panel. Have a look at its features:
WordPress Hosting

WordPress web hosting is designed specifically for websites using WordPress.
A WordPress web hosting plan comes with dedicated speed and security tweaks for the platform, ensuring the best performance for your WordPress website.
Make sure to choose a web host that offers WordPress hosting with a one-click installation and a dedicated 24/7 support team.
Though WordPress is known for its blogging capabilities, many people utilize a WordPress website for various purposes. For example, you can create an online store, a membership platform, or an eLearning site with WordPress.
Pros
Improved performance and security
Automatic software updates
A dedicated expert team for solving WordPress-related issues
Cons
You have to use WordPress to build all your websites on the same web hosting plan
Most hosting providers offer WordPress hosting plans at a slightly higher price than shared hosting. Like shared hosting, WordPress hosting prices also depend on how many features and resources are allocated to a particular plan.
Hostinger offers WordPress hosting solutions from $1.99/month to $11.59/month. More expensive plans include additional add-ons, such as premium plugins and daily backups.
VPS Web Hosting

Virtual private server (VPS) hosting is the perfect solution for websites that experience higher traffic spikes.
A VPS hosting plan will host multiple websites as each client gets its own dedicated space and resources. As a result, what you do with the website won't affect other clients and vice versa.
It's also the go-to pick for technical users who want complete control over their server environment. Most VPS hosting providers provide full root access, allowing you to install your own software and operating systems.
However, keep in mind that using a VPS hosting solution requires some server management skills. If it's not configured correctly, the website can be vulnerable to security threats. Thus, ensure that your web hosting provider also offers VPS support services.
Pros
Complete control over the hosting environment
Handles traffic surges much better than shared hosting
Cons
It can be more difficult for non-technical users
Generally, VPS hosting costs around $20–$40/month.
Hostinger's VPS hosting plans cost between $3.95/month and $77.99/month. As the VPS hosting prices increase, you will get more disk space, bandwidth, CPU power, and RAM.
Cloud Web Hosting

Due to its high uptime and scalability, cloud hosting is typically used for a large-scale project, such as a large online store or a corporate site.
Unlike previously mentioned website hosting types, a cloud hosting plan uses multiple virtual servers to host one website. When the website experiences high traffic, load balancing will distribute visitor volume between the servers.
In case one server goes down, another will keep the website running. This makes a cloud hosting package more resistant to physical hardware issues.
Cloud hosting is also easier to scale than most website hosting services as additional resources like bandwidth and RAM are accessible within a few clicks. For example, if you anticipate a traffic surge, you can purchase a higher-tier plan to improve website performance.
Pros
Less prone to downtime and hardware issues
Uses load balancing to handle high traffic and DDoS attacks
Easily scalable
Cons
Cloud web hosting costs can fluctuate if you decide to use additional resources
Most hosting companies offer cloud hosting plans at a higher price than shared hosting, going anywhere from $10/month to $70/month.
Hostinger's Cloud Hosting plans start at $9.99/month and cost up to $69.99/month. The higher-tier plans offer more storage space, RAM, and CPU cores.
Medium-sized businesses should go for the lower-tiered plans, as the more costly ones are generally oriented towards larger enterprises.
Dedicated Hosting

Dedicated hosting provides an entire physical server allocated only to your website.
You have complete control over your website. Dedicated servers can be customized in great detail, including the operating system, software, and the general configurations of the hosting environment.
While the flexibility is excellent, managing a dedicated server requires advanced technical knowledge and skills. Also, the safety of your hosting environment falls entirely upon your shoulders.
There are two types of dedicated server hosting – managed and unmanaged.
With managed dedicated servers, your web host will offer professional support if there's an error that you cannot solve. While with unmanaged plans, you'll either have to pay for customer support or get none at all.
Dedicated hosting is primarily dedicated to websites with large amounts of traffic. However, it's also the most expensive web hosting option available. The price varies depending on the number of resources and software packages you require.
Pros
Total control of the physical server
Full configurable according to your needs
Can host large websites with large amounts of traffic
Cons
Requires advanced technical skills or hiring a professional
Very expensive
Doesn't always include professional customer support
The price of dedicated hosting ranges from $100/month to $400/month or potentially more. Furthermore, you may even have to pay even more if you want to use additional application software or security features.
Domain Name
A domain name works as an address that directs users to a website. Without a domain, people would have to find your website using an IP address that points to our website.
Despite its simple function, it's a crucial part of the overall user experience. The easier a domain name is to type and pronounce, the more accessible it is to potential visitors.
You can buy a domain from a domain registrar. Many web hosts, such as Hostinger, also offer domain registration.
One element that affects how much a domain name costs is the top-level domain (TLD) – that's the extension that follows the period symbol after a domain.
For instance, Hostinger uses the .com TLD (www.hostinger.com). Since this TLD is widely used, it has become the go-to choice for most commercial websites.
Naturally, it's also one of the most expensive TLDs available, much like .net or .org.
At Hostinger, the .com domain starts from $9.99/year.
If you want cheaper alternatives, .store and .online are also excellent options. Both TLDs start at $0.99/year.
In some cases, the name itself can influence the price. Beware of names with high branding potential – domain flippers or registrars have probably bought them for reselling.
Take business.com as an example. It may look plain on paper, but it was resold for $345 million – making it one of the most expensive domains in history. If you're not sure how much the domain would cost, use a domain checker. It will show you the availability of your chosen domain and prices when coupled with different TLDs.
Domain Name Checker
Instantly check domain name availability.
Pro Tip
Enable automatic renewals to keep the domain name price low and to ensure your domain doesn't expire.
First add a payment method to your Hostinger Account. Then, open the Billing -> Services page, click on the Options button (⋮) and choose Renewal Settings. Then click on the toggle button near Activate auto-renewal and save changes.
You might also need domain privacy protection to hide your name and address on WHOIS's public listings. Some registrars include this type of feature alongside your domain name purchase, while others charge for an extra payment.
Other Costs to Owning a Website
In addition to domain and hosting costs, you'll need to watch out for other costs when it comes to running a website.
SSL Certificate
An SSL certificate will encrypt all the data transferred between a website server and a web browser.
Its primary purpose is to prevent unauthorized users from accessing sensitive information, such as payment details. It's also an important ranking factor, as Google prioritizes SSL-enabled websites on its SERPs.
You can tell that a website uses SSL when there's a padlock symbol next to your web browser's address bar, and there's an HTTPS extension visible in the URL.
Most web hosts include a free SSL certificate in all their plans. It will provide the basic encryption needed to protect data transmission.
If you need more security features, paid versions are also available. Hostinger offers cheap SSL certificates starting from a one-time fee of $11.95. The price includes top-level encryption, cross-browser compatibility, and mobile device support.
Extensions
In most cases, adding extensions is necessary to enhance your overall website's functionality. They help implement various features – from improving security, creating a contact form, and even adding pop-up messages.
If you use WordPress, these extensions come in the form of plugins. Some of them are free, while others you have to pay for. Some may charge a one-time fee, while others use a subscription-based pricing model.
Most free and freemium plugins are available on the official WordPress plugins library. You can look for premium options on such third-party marketplaces as CodeCanyon.
According to Creative Minds, premium plugins can cost anywhere between $15 and $200, with the average price being $138.
Themes
If you don't have any web design skills, you'll want to look at pre-made themes to dress up your website.
Most content management systems provide free, starter options to choose from. WordPress also offers its own directory filled with free themes for all kinds of different website types.
However, if you want to add some unique design features, consider a paid option. These typically come with developer support and regular updates, ensuring that the theme always functions correctly.
You can find paid themes on websites such as TemplateMonster. The price ranges from $5 to around $200.
eCommerce Features
Many eCommerce solutions are open-source and available for free, like Magento, PrestaShop, and WooCommerce. That said, these eCommerce platforms only come with basic functionality, so you will need to get add-ons to install additional features.
For WooCommerce users, the extensions can range from free of charge up to $249. However, most cost under $49.
The same goes for using an online website builder such as Zyro. To enable features like abandoned cart recovery and product filters, you'll need to upgrade to the eCommerce+ plan, costing $15.90/month.
Marketing Tools
Whether you're advertising your products and services through social media, email, or search engines, you will need specialized tools to streamline your efforts.
These features typically need to be bought, and the pricing varies widely. That said, expect to pay $10-$100/month for each tool when you're just starting out.
For an SEO solution, Ahrefs is an excellent online platform. It comes with tools for analyzing keywords, backlinks, on-page issues, and so much more. Its Lite plan costs $99/month for one user.
If you plan email marketing strategies for your products, consider Mailchimp. You can use it for free or choose a premium plan if you have more than 2000 subscribers. The packages start from $9.99/month.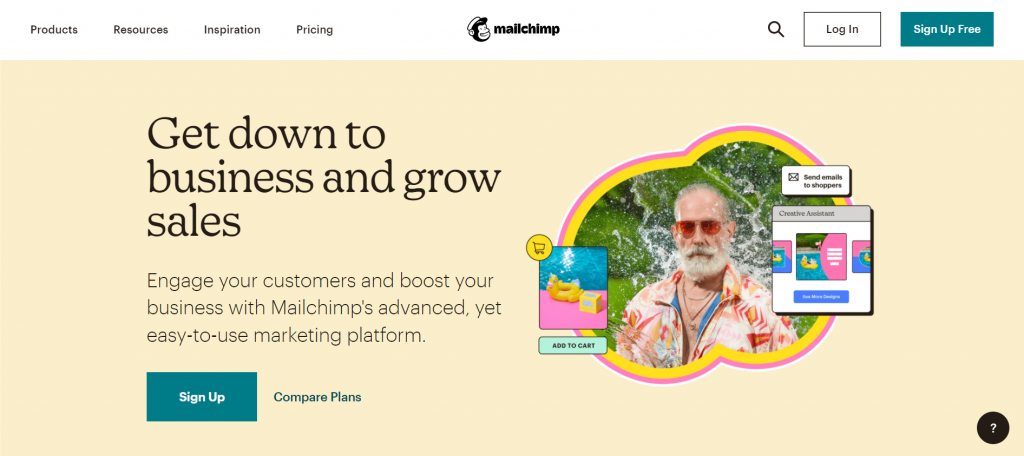 Conclusion
The total cost of having a website depends on your preferences and priorities. Let's review the cost breakdown:
Domain names. Cheap extensions like .online can cost less than a dollar, while a TLD like .com costs around $9.99/year.
Shared web hosting. The recommended plan for personal and small business websites. Most web hosting providers offer plans under $10/month.
WordPress hosting. Slightly more expensive than shared hosting plans and can cost somewhere around $1.99-$11.59/month.
VPS hosting. The best solution for growing websites that expect frequent traffic spikes. The average price range ranges from $20–$40/month.
Cloud web hosting. It is the go-to pick for large-scale projects because of its high uptime and easy scalability. Medium-sized startups can expect to pay around $10-$70/month.
Dedicated hosting. The most expensive method of web hosting. You have complete control over your server, but that does require extensive technical skills. Expect to pay around $100-$400/month or potentially more.
Besides web hosting and a domain name, you also need to consider other costs, such as an SSL certificate, extensions, website themes if you're considering using a CMS such as WordPress. These factors influence how much you will spend on a website overall.
Hostinger provides excellent web hosting services no matter your web development goals. With our 24/7 customer service and 99.9% uptime guarantee, you can trust that your website will be in capable hands.