What Is a TLD?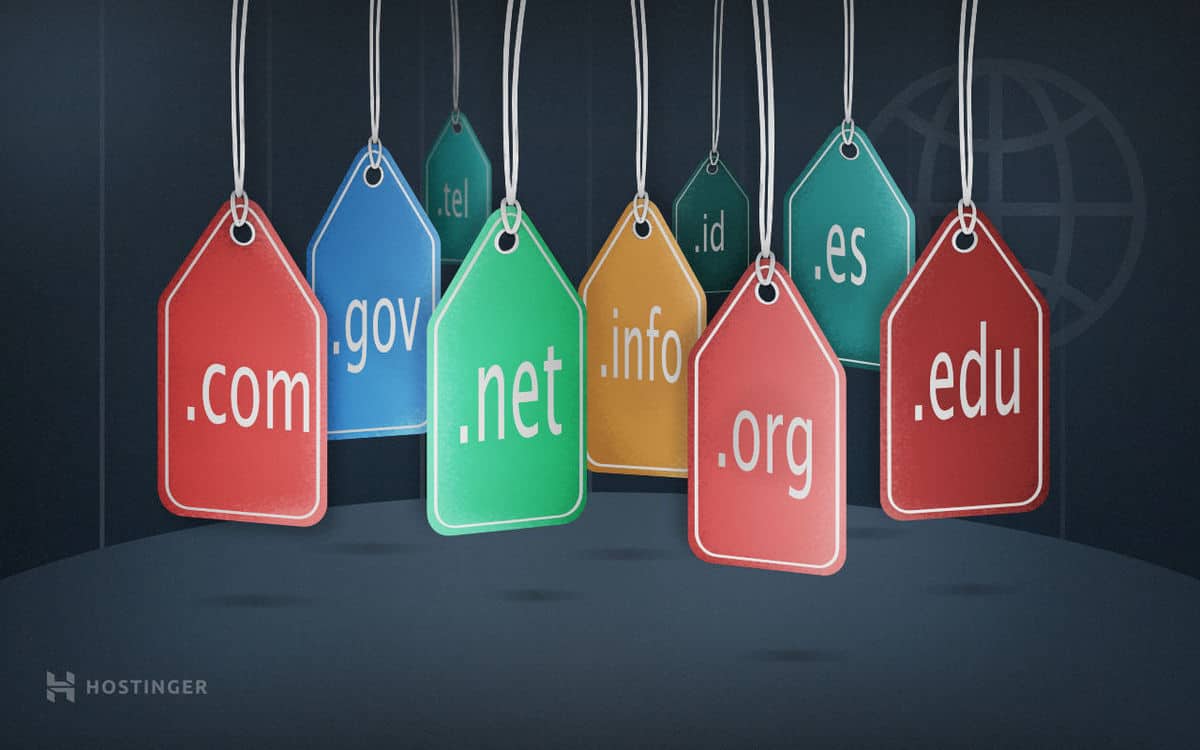 TLD is the last element of a domain structure. You might be most familiar with the .com TLD.
However, to fully understand what is a TLD, we need to look at the structure of a domain name first. After, we will cover top-level domain types, their purpose and effect on SEO.
Closer Look at Domain Name Structure
In short, a domain name is the address of your website on the internet. It's associated with the domain name system (DNS) – a hierarchical naming system that translates into an IP address.
Whenever you see a domain name, you see its hierarchical structure from right to left. There are three levels in the domain name structure:
Top-Level domain – located at the right side of the domain name, after the last dot. This is the URL ending.
Second-level domain – sits in the middle of the domain name. This is usually the most memorable part as people often use the business name or the personal name.
Subdomain – not always used. It is placed on the left side of the second-level domain and acts as an add-on to your primary domain. A subdomain indicates a different website section, such as blog.website.com.
Let's use https://www.store.yourwebsite.com as an example and examine the levels starting from the right:
com – a top-level domain
yourwebsite – second-level domain
www and store – both are considered as subdomains, but nowadays, www is more considered as an optional prefix rather than a necessity
https – a protocol that allows safe data transfer over the internet
Now that you've learned the top-level domain position in a domain name, let's look at different types of URL endings. We'll also discuss the purpose of TLDs as well as their role in SEO.
Different Types of Top-Level Domains
The Internet Corporation for Assigned Names and Numbers (ICANN) coordinates all domain name aspects. This organization oversees the domain naming system's maintenance and security, including the different types of TLDs.
ICANN categorizes URL endings based on the sites' purpose, the owners, and the geographical locations. There are four categories of TLDs:
Generic top-level domain
Sponsored top-level domain
Country code top-level domain
Infrastructure top-level domain
Now let's take a deeper look at each category.
Generic Top-Level Domains: gTLDs
The generic top-level domain is the most common domain name extension that anyone can register. Here are some of the most popular gTLD extensions and their associated use:
.com – commercial sites
.org – organizations
.net – networks
.xyz or .icu – general use
.biz – businesses
.ltd – limited liability companies
.tech – tech companies
After ICANN changed its policy and opened registration for new gTLDs, around 1,200 new generic top-level domains were added to the list. Some of these newly registered domain name extensions included company and brand names.
If you see the complete list of gTLDs in the Internet Assigned Numbers Authority (IANA) Root Zone Database, you'll find generic top-level domains like .google, .bmw, and .calvinklein.
The idea behind this is to let users associate website addresses with the companies and brands right away. For example, registry.google URL address makes it clear right away that this domain name belongs to Google.
There are also lots of new gTLDs with generic words, like:
.name – individuals or personal use
.info – information platforms
.store and .shop – eCommerce
.agency – business agencies
.news – news organizations
.business – businesses
Despite the generic association of gTLDs and their usage, most of them do not always serve those types of purposes. This is because domain registration with gTLDs is not strictly regulated by the ICANN, meaning anyone can use any gTLD type as long as the second-level domain is available.
For example, domainname.org would usually be associated with non-profit organizations. However, .org is one of the unrestricted gTLDs, meaning this URL could be used for any site type.
Sponsored Top-Level Domains: sTLD
The sTLD is a type of top-level domain that is restricted to a specific owner or purpose. There are agencies sponsoring sTLDs, and registering them requires formal authorization to prove that you have the right to use them.
Unlike thousands of gTLDs, there are only 14 sponsored top-level domains on the IANA's list. Here are some of the popular ones:
.gov – for U.S governmental sites, sponsored by the General Services Administration.
.edu – for educational institutions, sponsored by EDUCAUSE.
.int – for treaty-related purposes, international organizations, governed by IANA.
.mil – for the U.S. military, sponsored by the Defense Information Systems Agency.
.jobs – for legal companies or organizations, sponsored by The Society of Human Resource Management non-profit organization.
.tel – for internet communication service websites, sponsored by a private company named Telnames Limited.
.post – for postal service sites, sponsored by Universal Postal Union.
.asia – for websites based in the Asia-Pacific region, operated by DotAsia Organization.
.cat – for Catalan linguistic and cultural community, managed by The dotCAT Foundation.
Country Code Top-Level Domains: ccTLD
A ccTLD represents a location using a country code – a two-letter code defined in ISO 3166-1 alpha 2.
There are around 316 ccTLDs in the IANA's list. That's more than the number of countries available because ccTLDs also represent sovereign states and dependent territories. A few examples include:
.us – United States
.ca – Canada
.nl – Netherlands
.de – Germany
.fr – France
.jp – Japan
Many ccTLDs impose restrictions on who they can be used by. Most of them are available only to the corresponding countries' residents. However, there are a few ccTLDs that have no restrictions.
One of the examples is .fm – a ccTLD for the Federated States of Micronesia. Because it's usually associated with radio broadcasting format, radio-related websites may use domain names with extensions .fm as well.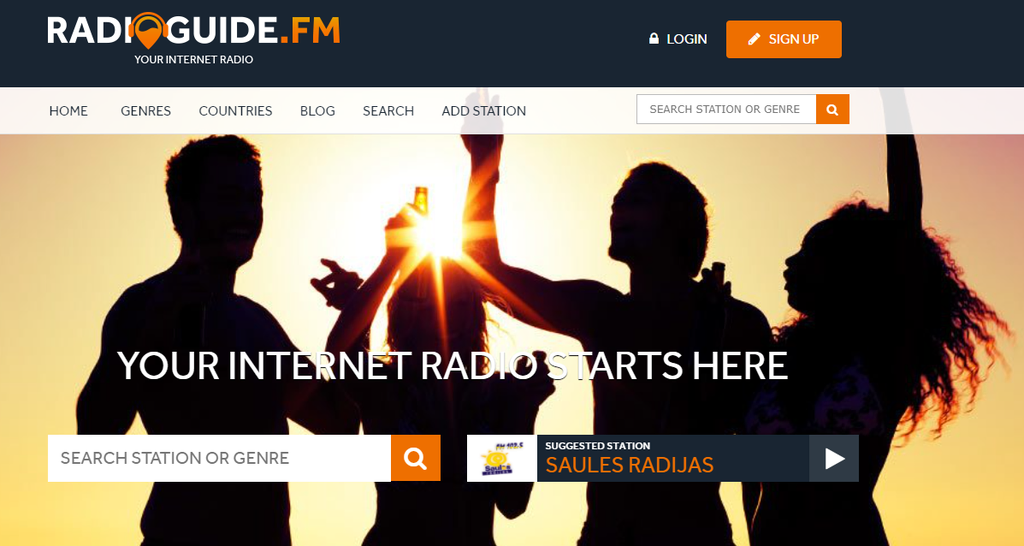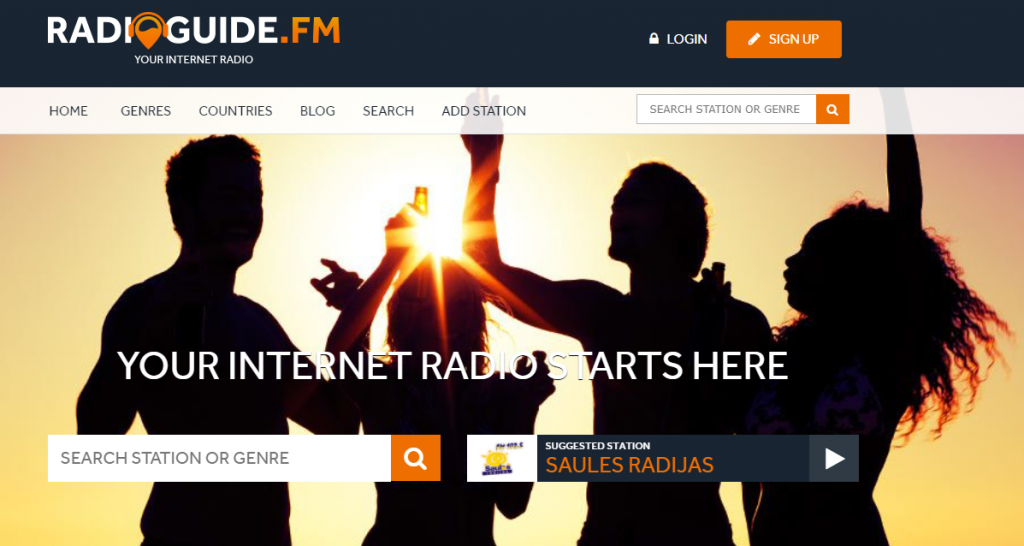 Infrastructure Top-Level Domain
The only infrastructure top-level domain available is ARPA. It stands for website Address and Routing Parameter Area, and IANA reserves it for Internet Engineering Task Force (IETF). Therefore, only management of network infrastructure is allowed to use this TLD.
What Is the Purpose of Top-Level Domains?
Top-Level domains can represent what the website is associated with. It can show the site's purpose and geographical location. In other words, TLDs can sometimes let people know what the site is about without seeing its content.
TLD is also useful to distinguish two different websites that have the same second-level domain. WordPress would be one example.
There are two WordPress domains – WordPress.org and WordPress.com.
WordPress.org is for the open-source WordPress software, including its themes, plugins, and community support. This site's owner is WordPress Foundation, hence the use of the .org TLD.
WordPress.com, on the other hand, is a website that offers paid WordPress software that's already hosted. It's much more simple to use than WordPress.org and is more oriented towards people who are just starting out.
URL endings are also useful for website localization. Some companies use ccTLDs to localize their business sites and adjust their content and information for every geographical segment.
Because top-level domains serve an essential role, be sure to pick the right one for your website's purpose.
When registering a domain, check the availability of your desired domain first. If your desired domain is not available, the domain checker will suggest other domain names that use different TLDs.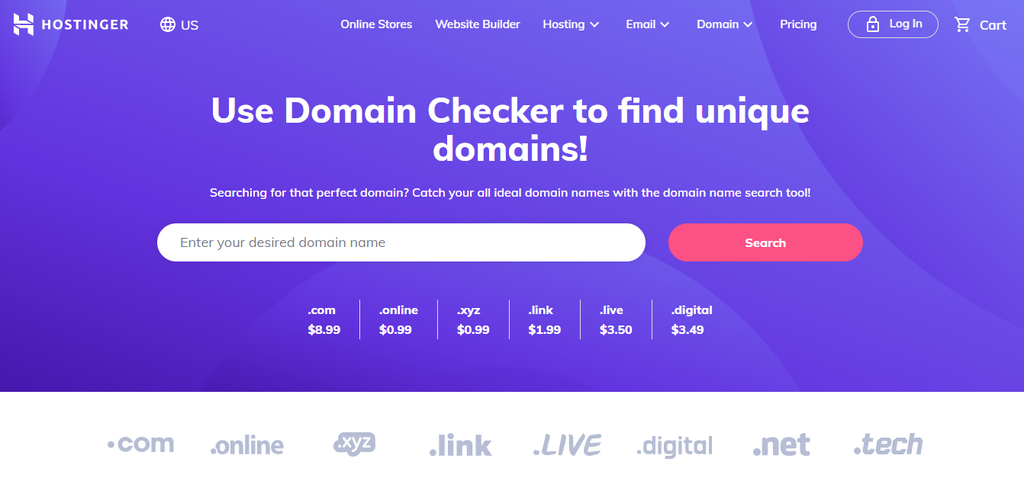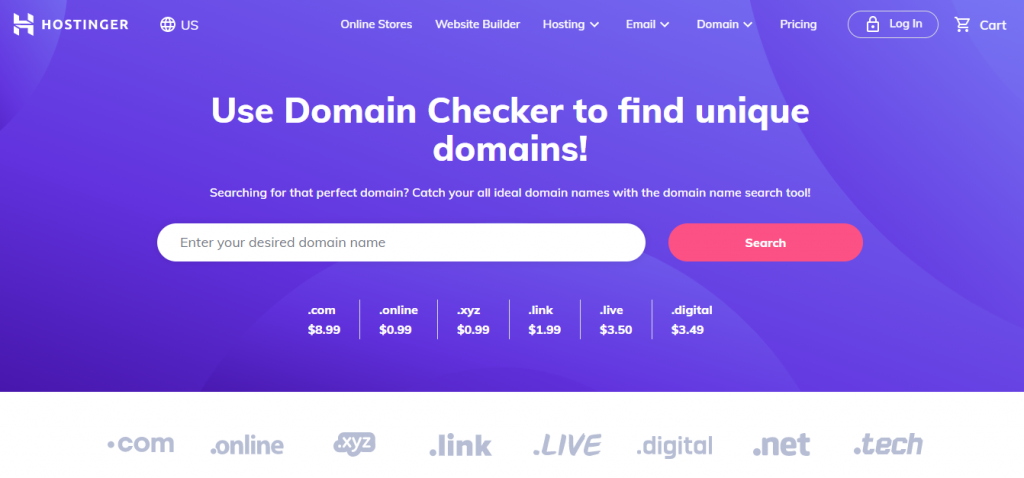 For example, say you search for www.useddomain.com and find out that it's already registered. Usually, the domain checker or registrar will offer some domains with the same second-level domain name, such as www.useddomain.net or www.useddomain.org, as alternative options.
Do TLDs Affect SEO?
Search engines rank websites based on content relevance regardless of the TLDs. Therefore, a TLD doesn't have a direct impact on search engine optimization (SEO).
However, a TLD can have an indirect impact on SEO by influencing visitors' actions. If you use an unusual TLD, people may not remember your website's address, resulting in fewer inbound links.
Another potential impact of unusual TLD can be your click-through rate. Each TLD has a different level of trustworthiness, and it may affect people's decision whether to visit your website or not.
For example, if you use a .xyz domain extension for your website, people might perceive it as less credible even though it ranks well. For this reason, it's always better to go for a well-known TLD, such as .com.
When it comes to geo-targeting though, ccTLDs can help with international SEO. A ccTLD tells the search engines what country or region the content is targeted to.
Search engines can then prioritize these locations and display your content to an audience that's the most relevant, ranking your website higher on SERPs for that area.
Conclusion
To summarize, a TLD is a suffix of your domain name. TLDs can help people identify the website's purpose or geographic location without seeing the content itself.
ICANN classifies four main categories of TLDs:
Generic top-level domains (gTLD)
Sponsored top-level domains (sTLD)
Country Code top-level domains (ccTLD)
Infrastructure top-level domains (ARPA)
Analyze which type of TLD suits your website best, and choose one that will not only represent your site but provide credibility to your business as well.