How to Fix DNS_PROBE_FINISHED_NXDOMAIN Error – Video Guide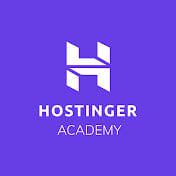 Subscribe For more educational videos!
Hostinger Academy
Subscribe
This video tutorial will show you how to fix the DNS_PROBE_FINISHED_NXDOMAIN error. Several factors can cause this error, such as DNS misconfiguration, an internet connection error, and an unresponsive server.
Troubleshooting the DNS_PROBE_FINISHED_NXDOMAIN error might take some time if you can't pinpoint what caused it. Moreover, the correct methods to solve this error also depend on your operating system.
With that in mind, we will explore various ways to fix this common DNS error. Here is an overview of what you will learn:
How to fix DNS_PROBE_FINISHED_NXDOMAIN through general methods.
How to troubleshoot DNS_PROBE_FINISHED_NXDOMAIN via the Windows operating system.
How to solve DNS_PROBE_FINISHED_NXDOMAIN using macOS.