How to Create a Website in 10 Minutes – WordPress Tutorial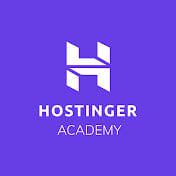 Subscribe For more educational videos!
Hostinger Academy
Subscribe
In this WordPress tutorial, you will learn how to easily create a WordPress website in 10 minutes. You won't require any coding experience to start out with – everything can be done in a few simple steps. This WordPress tutorial works for a variety of websites, from eCommerce stores to personal blogs.
What you will learn:
How to set up your web hosting and Install WordPress
How to edit an Astra theme template
How to create pages and menus
Was this tutorial helpful?