Best 10 WooCommerce Plugins to Drive More Sales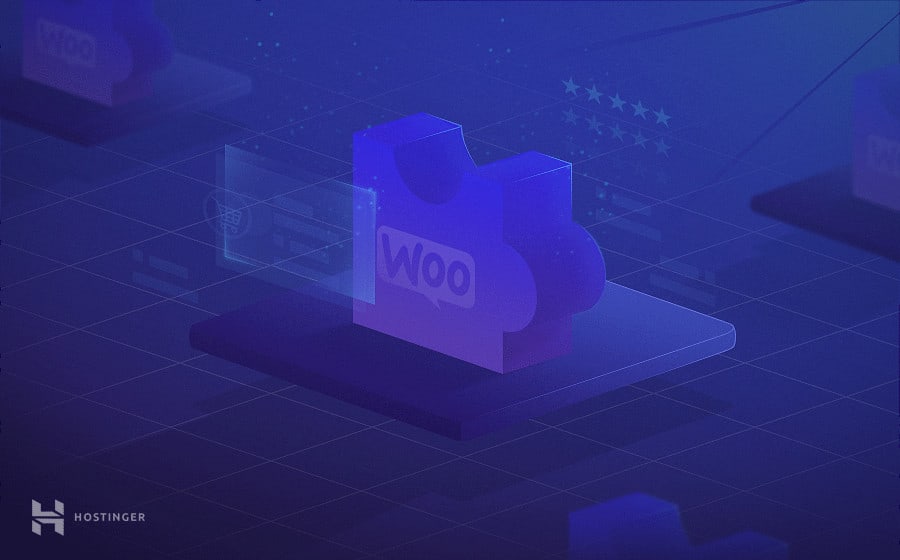 Running an online store has never been easier. The combination of WordPress and WooCommerce offers excellent functionality and ease of use. However, attracting sales requires more than just a great e-commerce platform. That's where WooCommerce plugins come in to save the day.
Best WooCommerce Plugins
Every WooCommerce plugin on this list has unique functionality. Some help you to manage your online store, while others give a more engaging shopping experience.
Some plugins are paid while others are free. That doesn't necessarily mean one is better than the other.
Let's review top 10 WooCommerce plugins:

What if when scrolling down your news feed, a new page had to be loaded every few posts? Think of Facebook, Instagram, or Twitter and other popular platforms. We might take infinite scrolling for granted, but it doesn't come integrated into WooCommerce by default.
Infinite scrolling helps user navigation. It allows users to explore every product without loading any single product page.
Every time they want to check a previous product, they only need to scroll up the page. It is a simple, yet handy and user-friendly feature.

Metrilo translates data into sales conversions. It does everything from providing analytics to determining marketing strategies.
This plugin offers a 14-day free trial, after which you have to purchase the service, along with all of its phenomenal features.
What Metrilo can do for you:
Track customers buying habits
Classify customers based on their behavior
Send data-driven tailored emails
Give detailed reports on email performance
Cut down cart abandonment rate
Analyze your marketing campaigns
Analyze new and returning customers
Give recommendation what to sell next based on the data

This plugin adds a "Request a Quote" button. This opens up negotiations between the seller and the buyer to set up a price.
Some online stores may not need this plugin. Consider installing this plugin if:
You sell services with WooCommerce. When you offer a service, you might not show the price because it depends on specific requests. You need to add the button so your clients can ask for the price estimation.
You are a supplier. If buyers decide to purchase a product in large quantities, usually they can ask for a special price. They can hit this button to discuss the best price for both the buyer and the seller.
Besides Metrilo, Beeketing will also help you with marketing automation. With its immense features and artificial intelligence, Beeketing is a great plugin to boost your revenue.
Features in Beeketing:
Coupons to encourage new customers to make their first purchase
Offer coupons before customers leave your online store with an abandoned cart
Give special offers if new customers subscribe to your email or follow your social media
Send emails to the customers if there are uncompleted orders
Advise more products before customers go to the checkout page

A live chat allows your customers to talk to you, or your employees, in real time. If they have a question, they can use live chat and get their answers immediately.
This function will help your customers to feel more sure about their purchase.

Expanding your market will lead to more sales. If you want more customers from other countries, you need to translate your website into other languages. For this matter, the WooCommerce Multilingual plugin should be on your list.
WooCommerce Multilingual helps you to easily translate products, pages, and anything on your online store.
Also, you can use this plugin to send multilingual emails to your customers based on the language they use.

Most traffic doesn't generate sales. There is a huge number of visitors that come to your store but they leave and never come back. If you don't know how to optimize your traffic, OptinMonster will help you out.
OptinMonster is a powerful lead and sales booster around the web. Using this plugin, you can convert your traffic into your email subscribers or social media followers.
Doing this, you can also reach out to leaving visitors via emails, social media, etc. Even more, OptinMonster can create accurate campaign triggers based on your customers' shopping behavior.

Both sellers and customers can benefit from a slider in a store. Sellers can put promos, discounts, and other highlights in a slider, while customers will easily spot the interesting offers.
If your WooCommerce theme doesn't provide a slider as a built-in feature, this plugin will come in handy.
Some customizations from this plugin are:
Mobile-friendly, responsive sliders
Unique setting in every slider
SEO friendly
Speed optimization
3 pre-designed templates
Set autoplay speed
Customize font size and colors
Show product rating
Show navigation colors

Reviews can make or break your business. Most customers read store reviews thoroughly before making a purchase.
The Customer Review plugin simply encourages your visitors to leave a review.
Some of the features are:
Reminding customers via an email to give a product review
Automatic reminders for buyers right after they receive the products
Generating coupons for the reviewers
Customizing reminder emails

The WooCommerce Currency Switcher is a handy tool if you're targeting a global market.
The key features of the plugin are:
Currency selector with flags + flag mode
Automatically switch the currency based on customer's IP
Allow customer to pay with their currencies
Bonus: All-in-one WooCommerce Plugin Packages (Free and Paid)
Installing and testing all the plugins above might be time-consuming. Therefore, all-in-one WooCommerce plugin packages might suit you best.

Some YITH WooCommerce plugins included in this bundle:
YITH WooCommerce Ajax Search
YITH WooCommerce Wishlist
YITH WooCommerce Ajax Product Filter
YITH WooCommerce Quick View
YITH WooCommerce Waiting List
YITH WooCommerce Authorize.net Payment Gateway
YITH WooCommerce Order Tracking
YITH WooCommerce Cart Messages
YITH WooCommerce Multi-Vendor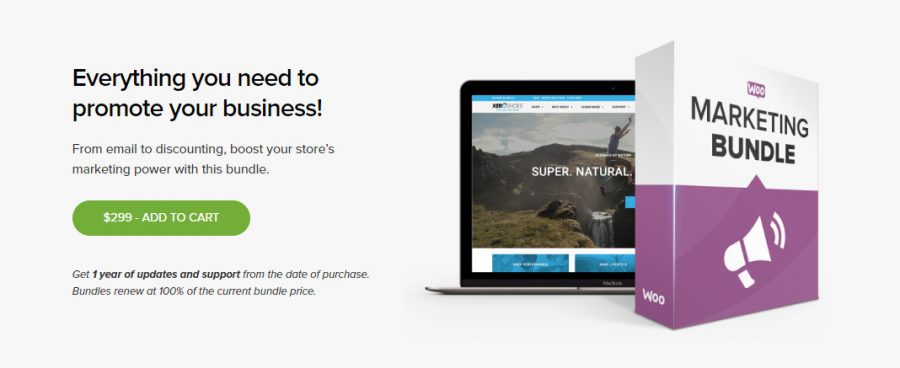 What WooMarketing Bundle can do for you:
Integrate your e-commerce with Facebook Ads: The integration enables you to promote your store via Facebook and track each conversion. You can also build your own Facebook shop and import the products easily.
Smart discount for more sales: Discount can boost your sales sharply. This bundle creates a discount for particular customers based on their shopping behavior.
Integration with MailChimp: MailChimp makes email marketing east. It lets you customize beautiful newsletters with an intuitive drag-and-drop builder. Even more, MailChimp will make an analytics report based on the campaigns you make.
Conclusion
Managing an online store can be hard and stressful. Luckily, there are plenty of WooCommerce plugins to help you with the job.
The listed plugins are easy to use and guarantee to drive more sales to your store.
Hope this article helps and good luck with your business!