5 Ways You Can Use WordPress for Small Business Growth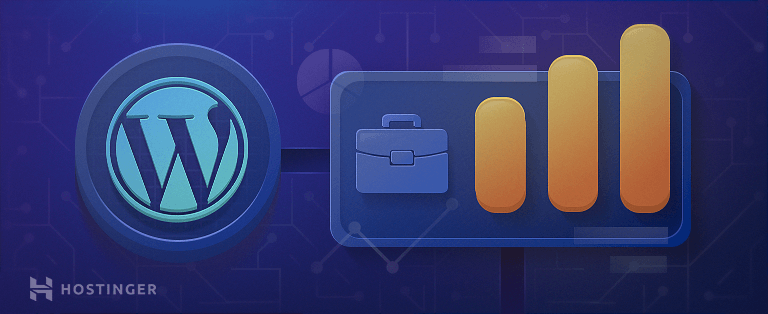 Start A Free 7-day Email Course On WordPress
One of the major requirements for starting a successful business is a strong online presence.
With the growth of the internet and digital marketing, having a powerful website has become super essential for shaping your brand image.
But not everyone is a skilled website designer.
However, with WordPress, building a modern website can be quick and easy, even without any professional knowledge. And you can make it appear as professional as a site created by a skilled designer.
All you need is a few hours in hand and your undivided attention. That's it. You can have your website ready to go live.
But that's not the only thing that makes WordPress one of the best tools for every small business. There's much more you can do with it.
So let's find out 5 brilliant ways you can use WordPress for the overall growth of your business.
1. Appear in the Top Search Results of Google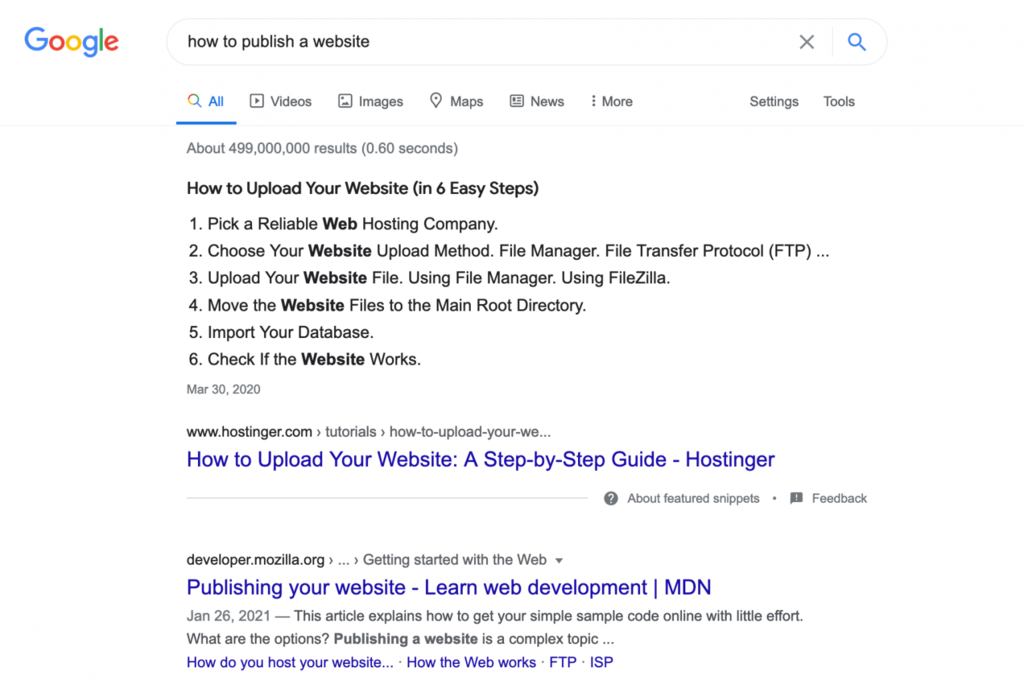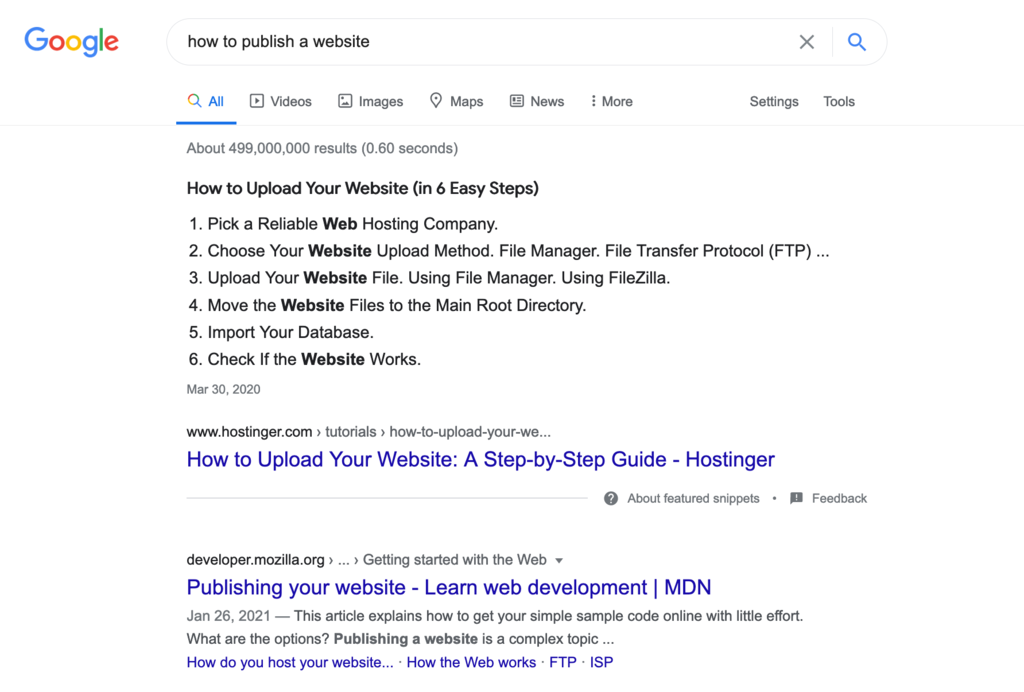 As marketers, you all know how important it is to rank in the top search results of Google. But it's not that easy to secure a position on the first page if you don't have the basic knowledge of SEO.
However, if you're using WordPress, you don't have to worry about it at all. You can simply install a robust SEO plugin on your WordPress dashboard and instantly make your website SEO-friendly.
There are several SEO plugins available in the market. But we recommend you use the AIOSEO plugin for the best results. With this plugin, you can level up your SEO game without any technical knowledge.
Once you install the plugin on your website, it automatically generates a WordPress XML sitemap and notifies all search engines of any updates on your site. You can also use it to take control of your RSS feed to add credits, custom text, and links. This is possible even for advertisements. So you can easily use it to monetize your blog and make some extra money.
It also offers full support for schema markup to ensure that you get more clicks and traffic with rich snippets. With several other amazing features, this plugin can quickly help you secure a position in the top search results and boost your traffic to reach your conversion goals.
2. Boost Your Sales with FOMO
Your business growth depends a lot on your sales. But for that, you should be able to convert your visitors into customers.
One super-efficient way of doing that is to display social proof on your site. This can be in the form of customer reviews, social shares, awards, and recognitions, etc.
But what works best for your users is FOMO in your marketing tactics.
FOMO or Fear of Missing Out is a psychological phenomenon that triggers out of the fear of missing out on something that others are enjoying. Most people(especially buyers) are quick at responding to this phenomenon because they don't want to miss out on a good opportunity.
For example, if you're running a sale, people want to grab the offer before the sale runs out. To make it more effective, you can even show them the real-time notifications of your customers making a purchase. This will increase their anxiety about the decreasing stock, and they will instantly take action.
But how do you do that without some good technical skills? Well, with WordPress displaying FOMO on your website can be super simple. Just install the TrustPulse plugin, tweak it around a little, and you're done. If you're worried about the settings, don't worry anymore. The plugin comes with extensive documentation to make things easy for you. Just follow these steps properly and get ready to skyrocket your sales.
3. Make it Easy for Your Users to Contact You
We all know how frustrating it is to purchase from businesses that offer no way to contact them in case you need their support. It's a big enough reason for many of you never to return to that website for future purchases.
But you don't want that to happen to your business too. That's why you should always give your customers a way to contact you. And what can be a better solution than to add a simple contact form to your website?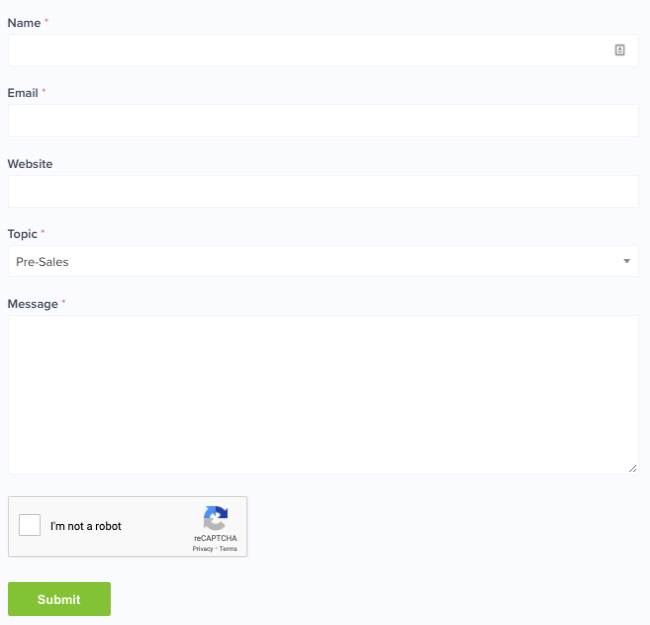 Are you wondering how to create a contact form? With WordPress around, it's not something to be worried about. There are plenty of Contact Form plugins that let you add a contact form without writing a single line of code.
You can use them to create any kind of form you want for your business. It can be a contact form, a payment form, a registration form, surveys and newsletter forms, and more. Most of these plugins are easy to set up and are super flexible. You can use them to get your contact form ready within a matter of minutes.
4. Promote Your Business through Giveaways
You can't expect your business to grow if you don't promote it. There are several ways of promoting your business. The ones that work best is through social media marketing or through email marketing.
And for both these strategies, nothing can work better than running a powerful giveaway. Running a giveaway can be a great way to promote a product that you've recently launched, to grow your email list, or increase your social media followers.
The trick in making these runaways successful is to give away a great prize. This will attract more participants, and the more your participants are, the more successful your giveaway can be.
But you have to be clear about why you want to run the giveaway. Suppose you want it to increase your social media followers. Set your criteria for entering the contest accordingly. Let your participants know that they can enter the contest by following your page.
If your goal is to increase your email list, ask your participants to enter the contest by submitting their email address. If you want to promote a product, you can ask them to share it with their friends. Just make sure that it helps you reach your goal.
People love gifts. So when they see you running a giveaway, they'll instantly want to participate in it in order to win the prize. And they won't mind giving their email address or following your social media page in return.
You, too, can run a giveaway by using a plugin. There are various options available in the WordPress market. Just find out the one you like best, and you're good to go.
5. Monitor Your Analytics
WordPress also lets you monitor and analyze your marketing strategies right from your dashboard. Of course, you can directly use Google Analytics for it. But for that, you'll have to switch tabs every time you want to check how your business is performing.
By using the plugins offered by WordPress, you can actually install Google Analytics directly to your WordPress dashboard. You can then check all your stats without switching tabs and right from within your dashboard.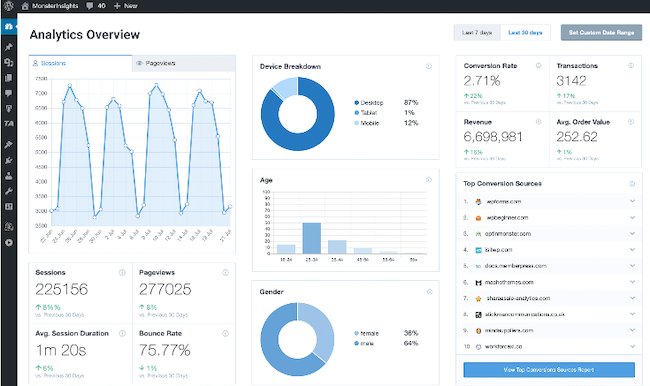 This will help you identify which marketing tactic is working for you. You can also use it to improve the strategies that aren't working for your business.
Over to You
So these are some of the ways how you can use WordPress to grow your small business. And for all of these, you don't need to know a single line of code or hire a professional developer.
If you have WordPress by your side, you can do it all by yourself with just a few clicks. This means you don't have to depend on anyone for handling your website, and you can save a ton of money that would otherwise go to a developer.
Isn't that an amazing reason to choose WordPress for your business? If it is, then get it right now.
Was this tutorial helpful?