How to Add Twitter Cards to WordPress

Do you want to promote your website with your tweets more effectively? It's all possible with the help of Twitter Cards. In this article, we will explain how to add Twitter Cards to WordPress site so you can get more followers and traffic.
Twitter Cards in a Nutshell
Twitter cards refer to tweets that contain rich media from an external link. They come in four different types, including:
Summary card — the tweet will display the page's title, thumbnail, and description.
Summary card with a large image — it is similar to the summary card but with a big featured image.
Player card — shows a series of videos, images, or other media experiences.
App card — redirects users to an application's download link.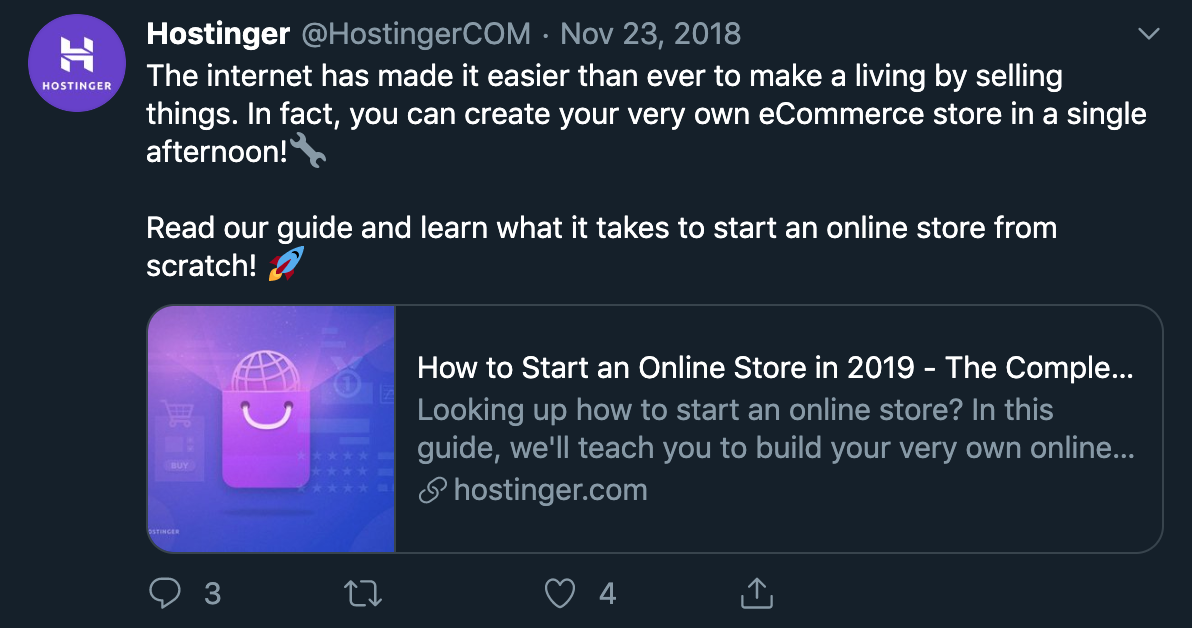 If you want your tweet to display such content, the feature has to be enabled on your website. Activating Twitter cards will also bring you many benefits.
First of all, it is better than a typical tweet in terms of website promotion. Twitter cards provide more information without requiring you to type a summary of your post. The details of your webpage will be shown automatically.
Secondly, you'll have the power to attract lots of potential visitors from Twitter by showcasing your content. This can increase your website's traffic. People are more likely to click your site's URL if they know what to expect.
Last but not least, it brings better exposure. Twitter cards can make your account look professional and creative, which leads to more retweets. As you reach more audience, you'll also raise the chance of getting new readers.
Isn't that impressive? So let's learn how to add Twitter cards to WordPress!
How to Add Twitter Cards to WordPress Using Yoast SEO Plugin
We will be using the Yoast SEO plugin to add Twitter cards to WordPress, which is by far the easiest way to do that.
Step 1: Install and Activate Yoast SEO Plugin
Go to your WordPress Dashboard and navigate to Plugins -> Add New. On the search bar, type "Yoast SEO".
Install the plugin and Activate it. There will be an SEO section on the sidebar menu.
Step 2: Configure Twitter Cards in Yoast SEO
Hover on the Yoast SEO setting, and select Social. Enter your Twitter username while you are on the Accounts tab.
Next, move to the Twitter tab, and enable the Add Twitter card metadata.

Choose your preferred default card — the normal summary card or the summary card with a large image. Don't forget to click Save Changes.
Step 3: Update Your Twitter Profile and Validate Twitter Cards
Next, you'll need to update your WordPress profile and check if Twitter cards are working.
Select the SEO menu on your WordPress admin page and click Social.
Scroll down and fill out the Twitter username, then hit Save Changes.
Afterward, visit the Twitter Card Validator page and paste your post's URL before clicking on the Preview card button. This checks whether or not your website has enabled the feature. If it's on, you'll get this result.

Good job! Now you know how to add Twitter Cards to WordPress and promote your content more effectively!
Conclusion
Twitter cards are a handy tool that modifies your tweet to show a sneak peek of your website. By enabling it, you can drive more traffic to your page and get more followers for your account at the same time.
We have explained how to add Twitter cards to WordPress, and as you can see, it's very easy to do. Here's a summary for you:
Log in to your WordPress dashboard and install the Yoast SEO plugin.
Navigate to SEO -> Social. Fill out your Twitter username and enable the Twitter metadata on the Twitter tab.
Go back to the dashboard and enter your Twitter username again via User -> Your Profile. After you have saved your profile, visit Twitter Card Validator to make sure the feature is active.