7 Best WordPress Portfolio Plugins for Visual Artists in 2023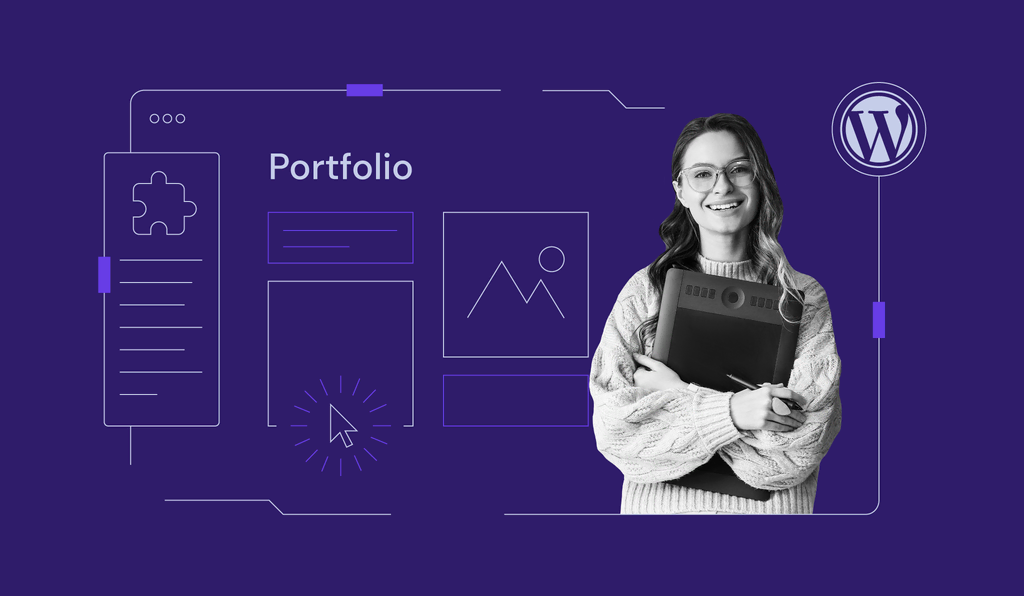 One of the key factors that help visual artists achieve success is exposure. It attracts potential clients and establishes your reputation as an artist. For this reason, we recommend starting your career path as a visual artist by creating a portfolio website.
If you have a knack for coding, you can build your website portfolio from scratch. Otherwise, it's easier to use WordPress CMS. There are plenty of WordPress portfolio themes and plugins available to streamline your website creation process.
If you find a WordPress theme that doesn't come with portfolio functionality, you can use one of many WordPress plugins to showcase your work.
To save you time, we've compiled a list of the top seven WordPress portfolio plugins based on their popularity, features, pricing, and user rating.

The 7 Best WordPress Portfolio Plugins
Showcase your work and impress potential clients with our list of the seven best WordPress portfolio plugins.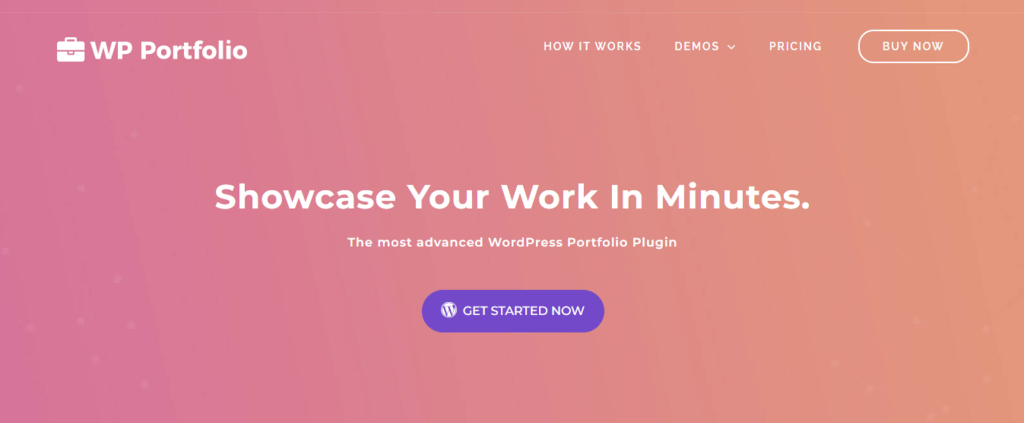 Plugin stats:
Rating: 4.8/5
Notable Features: item search feature, tag support shortcode layout, and infinite scroll
Cons: no free plan
Best Suited For: visual artists who don't mind spending extra for a premium plugin
Price: $39/year or $189/one-time purchase
WP Portfolio is one of the best WordPress plugins for creating a responsive website, as well as image and video portfolios while ensuring your projects look good even on mobile devices. It comes with ready-to-use built-in demos and multiple layout options, allowing you to build a beautiful portfolio website in seconds.
Besides having an intuitive user interface, the plugin also provides lazy loading, customizable shortcodes, and compatibility with popular page builders like Visual Composer.
To ensure optimal user experience, WP Portfolio offers an item search system, infinite scroll functionality, and sortable categories. You can add products with the necessary details in a responsive masonry grid layout.
Opting for its most basic plan WP Portfolio for $39/year will give you access to all the essential features and demo sites. The Essential Bundle costs $169/year and comes with additional page builder add-ons, Astra Pro functionality, and premium starter templates.
Both plans include premium support, a 14-day money-back guarantee, and unlimited website usage. Unfortunately, the WP Portfolio plugin doesn't offer a free version.
[DOWNLOAD]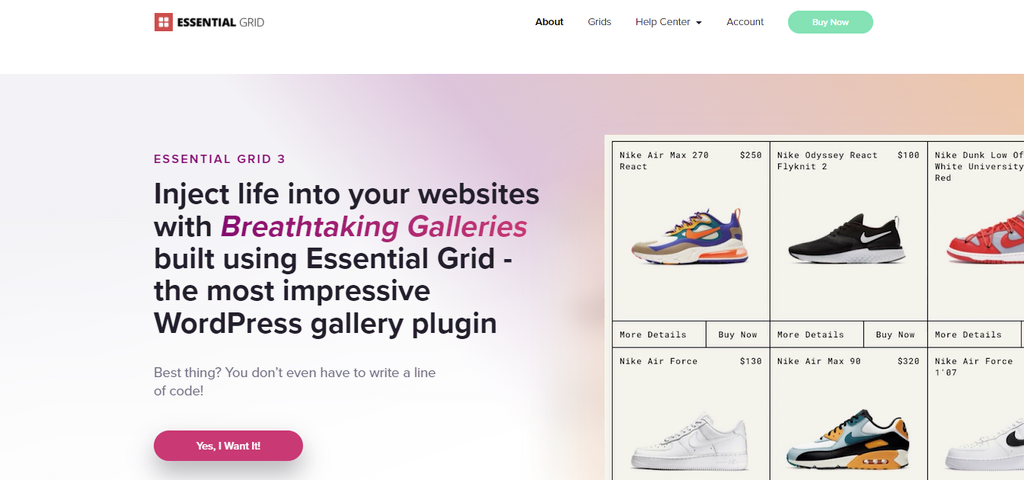 Plugin stats:
Rating: 4.7/5
Notable Features: drag-and-drop builder, multiple grid layouts, and image protection
Cons: no free plan
Best Suited For: visual artists looking to embed an online store to their portfolio website
Price: $34/year or $69/one-time purchase
Essential Grid is a premium plugin for designing portfolio galleries. It offers different grid layouts you can add to WordPress portfolio pages and posts, including custom post types. Over 50 ready-to-use templates are available to streamline the designing process.
The drag-and-drop visual grid builder and skin editor eliminate the need to code, enabling even beginners to build a portfolio website themselves. All the portfolio elements are customizable, including navigation controls and animation effects.
As Essential Grid supports WooCommerce integration, users can set up an online store on their WordPress site. The portfolio plugin has built-in features like watermark protection and right-click protection to help protect your intellectual property.
Essential Grid has three pricing options ranging between $34-$149/year, with the number of supported websites being the only differentiating factor. Like WP Portfolio, this premium plugin doesn't have a free version.
[DOWNLOAD]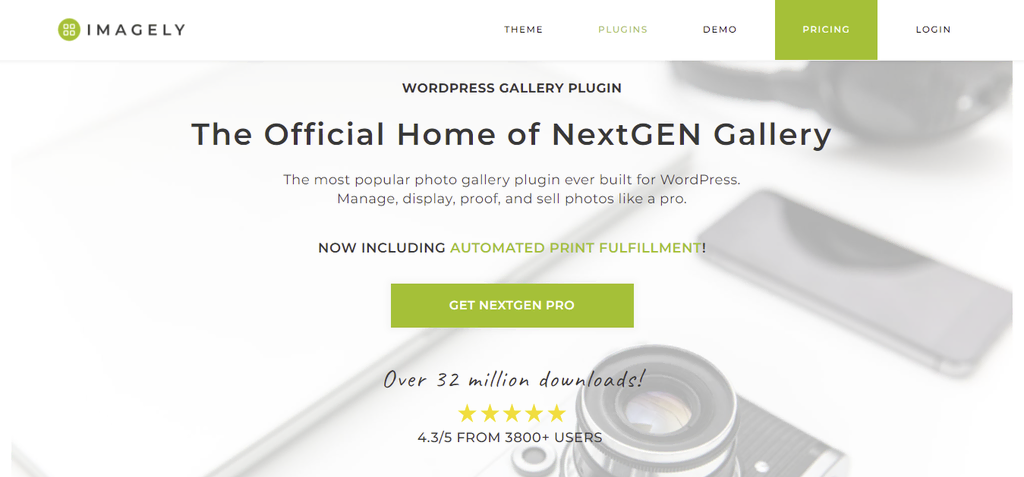 Plugin stats:
Rating: 4.7/5
Notable Features: multiple gallery layouts, photo proofing, and social sharing
Cons: most of the essential features are reserved for premium users
Best Suited For: visual artists who want to display and sell their work via WordPress
Price: freemium
NextGEN Gallery is one of the most popular WordPress plugins for building galleries. It comes in free and premium versions ‒ the latter cost between $49-$109/year or $279 as a one-time payment.
The free version offers basic NextGEN gallery functionality, enough to create unique galleries to showcase your work. It comes with slideshow, thumbnail, and image browser gallery styles as well as two album styles ‒ all of which feature customizable elements and lightbox effects.
The premium plan is a better option for those looking to add eCommerce functionality to their portfolio gallery. Besides offering more gallery styles, the plugin also provides payment solutions and handy tools like photo proofing, print fulfillment, and digital downloads to expand your portfolio's functionality.
Opting for the Pro or Lifetime premium plan also gives you access to Imagely WordPress themes, secure backup features, and tools designed to create a better gallery experience.
Since many other portfolio plugins offer the same gallery features as the free plan, you'll need the plugin's premium version to get the most out of it.
[DOWNLOAD]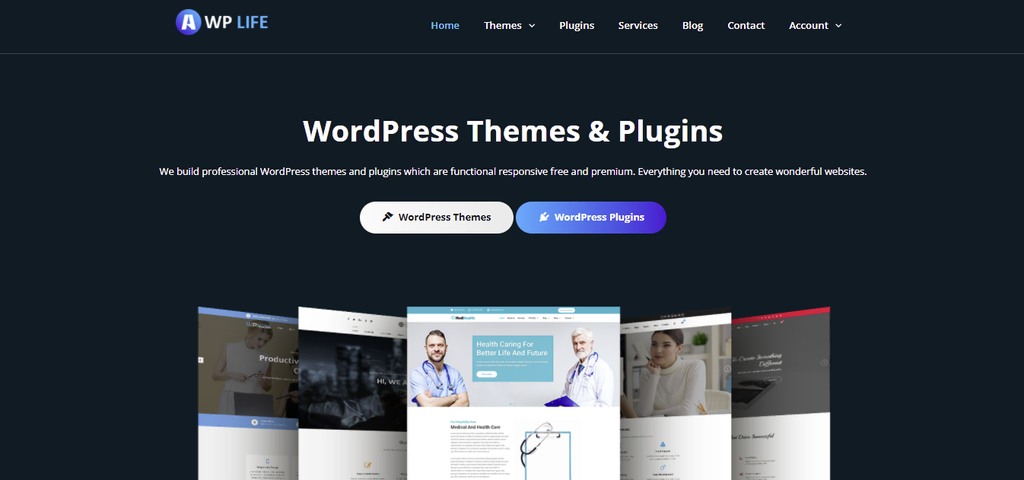 Plugin stats:
Rating: 4.7/5
Notable Features: unlimited filters, sorting controls, and custom CSS
Cons: no eCommerce functionality
Best Suited For: visual artists who wish to create filterable portfolio projects with multiple media types
Price: freemium
Portfolio Gallery is another popular WordPress portfolio plugin that comes in free and premium versions. It offers free basic features like filters, bootstrap image lightboxes, image numbering, and masonry grids with and without spacing.
Visual artists with many portfolio items can benefit from sorting controls, unlimited filters, and image order features included in the premium plan. Its users also have access to more column layouts, hover effects, and gallery styles.
Other features that the premium plan offers for $29 as a one-time payment include custom CSS support, links on thumbnails, URL filtering, and video galleries. The only downside is that this portfolio plugin doesn't provide any eCommerce functionality that would let you sell digital work via your WordPress site.
[DOWNLOAD]

Plugin stats:
Rating: 4.5/5
Notable Features: video and audio support, translation-ready, theft protection
Cons: lack of premium features compared to other WordPress portfolio plugins
Best Suited For: visual artists with a massive social following
Price: freemium
Visual Portfolio plugin is both lightweight and easy to use, providing multiple layout options and visual effects to make your portfolio stand out. It's also developer-friendly, supporting custom CSS and PHP filters for advanced customization of your portfolio display.
The video and audio support allow users to create video galleries using media files from popular platforms like YouTube, TikTok, and Spotify. Furthermore, all Visual Portfolio blocks are compatible with WPML, making them translation-ready.
Purchasing the premium plan of Visual Portfolio for $39-$139/year provides access to extra features like social media integration, interaction effects, theft protection, and photo proofing. It also comes with better post grids with more query settings, search modules, and custom post thumbnails.
Compared to other WordPress portfolio plugins, Visual Portfolio offers better tools for building a social media presence. However, it lacks premium features, considering how much the premium plan costs.
[DOWNLOAD]

Plugin stats:
Rating: 4.7/5
Notable Features: albums with a tagging system, deeplinking and pagination, slideshow display
Cons: high renewal rate
Best Suited For: visual artists looking to embed an online store to their portfolio website
Price: freemium
Envira Gallery is one of the best WordPress portfolio plugins with easy-to-use features. It employs a drag-and-drop builder and various pre-built templates to create galleries without coding, making it beginner-friendly. The galleries built using this portfolio plugin are guaranteed to be responsive, mobile-friendly, and speed-optimized.
Besides being compatible with the WordPress block editor, this versatile portfolio plugin also supports integration with popular social platforms. The image proofing feature and WooCommerce support make selling your work online easier.
Opting for the premium version for $26-$89/year or $209/lifetime gives you access to other add-on plugins with different features, such as deeplinking, pagination, and watermarking. The best part is that this WordPress portfolio plugin lets you install only the add-ons you need to keep your website lightweight.
Other notable features of the premium version of Envira Gallery include albums with the tagging system, a DropBox importer, password protection, slideshows, and lightbox displays.
[DOWNLOAD]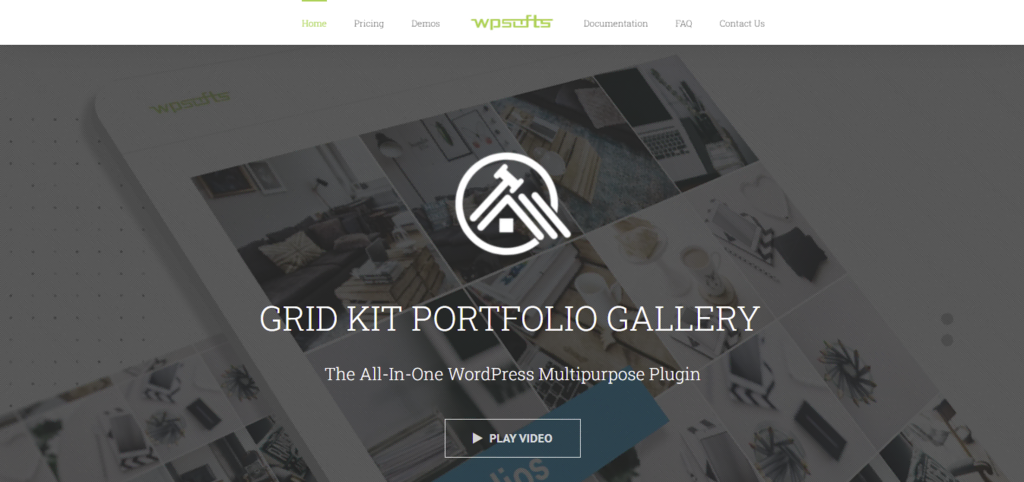 Plugin stats:
Rating: 4.4/5
Notable Features: portfolio filter gallery, popup themes, and image slider
Cons: most of the essential features are reserved for premium users, limited social media integrations
Best Suited For: visual artists looking to build multipurpose portfolio layouts
Price: freemium
Grid Kit Portfolio Gallery plugin is an excellent choice for anyone looking for easy-to-use tools. Multiple portfolio layouts are available for different purposes, such as displaying various portfolio items, building slider presentations, and showcasing client logos.
This WordPress portfolio plugin includes layout builders, popup extension, and shortcode extension as free benefits. All the structures are guaranteed to be mobile-friendly and responsive.
The premium plan comes with more layouts, effects, and extensions. It includes lazy loading, photo gallery filtration, and pagination for a better gallery experience. The social sharing feature is also available, albeit limited to Facebook, Twitter, Pinterest, and Google+.
Purchasing a Standard License for $29.99 will give you lifetime access to the plugin's full functionality on one website. However, you'll need to renew the subscription every year for plugin updates and support.
[DOWNLOAD]

Conclusion
For visual artists, having a compelling portfolio helps attract potential clients and land great design gigs. With the right WordPress portfolio plugin, you can build one code-free in minutes.
We've reviewed the seven best WordPress portfolio plugins. If you're working on a tight budget, we recommend opting for freemium portfolio plugins like NextGen Gallery, Portfolio Gallery, and Envira Gallery.
Once you're ready to scale, upgrade to your plugin's paid plan or switch to a premium plugin like WP Portfolio.
We hope this article has helped you choose a portfolio plugin that is right for you. Good luck.