How to Setup Email on Android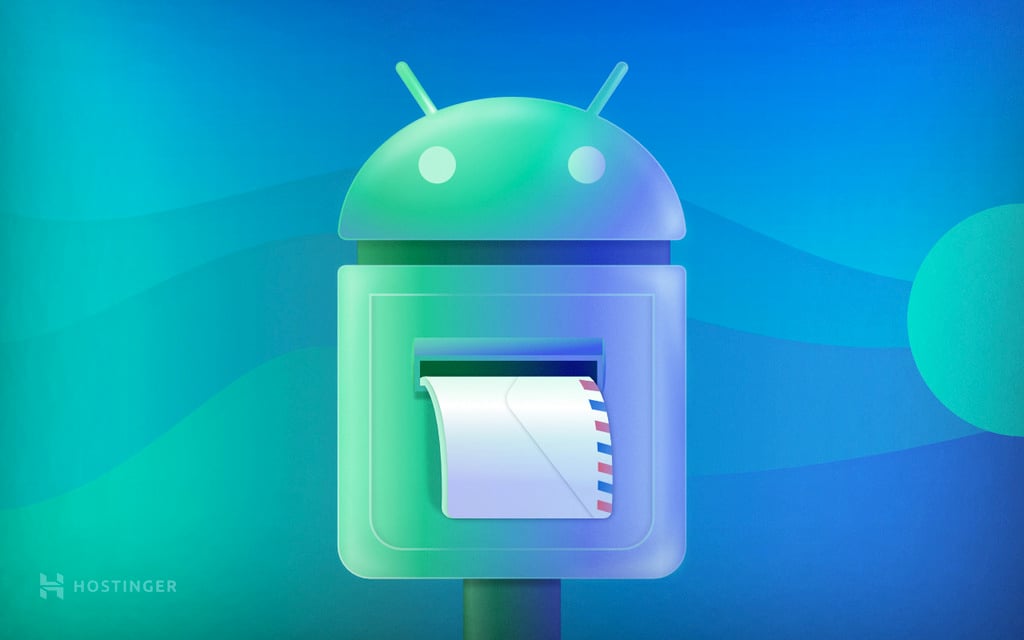 If you're using an android device, accessing your emails on the go is a breeze. However, to get started and start receiving your mail from a custom email address, you need to set it up manually.
In this article, we will guide you on how to setup an email on Android devices so you can easily check and manage your email account from any location.
1. Finding Your Email Settings
In order to setup your email account on an Android device, the first thing you need to do is find your email account details. They are located on your hPanel dashboard.
1. Log in to your Hostinger account. Then, navigate to Emails -> Email Accounts.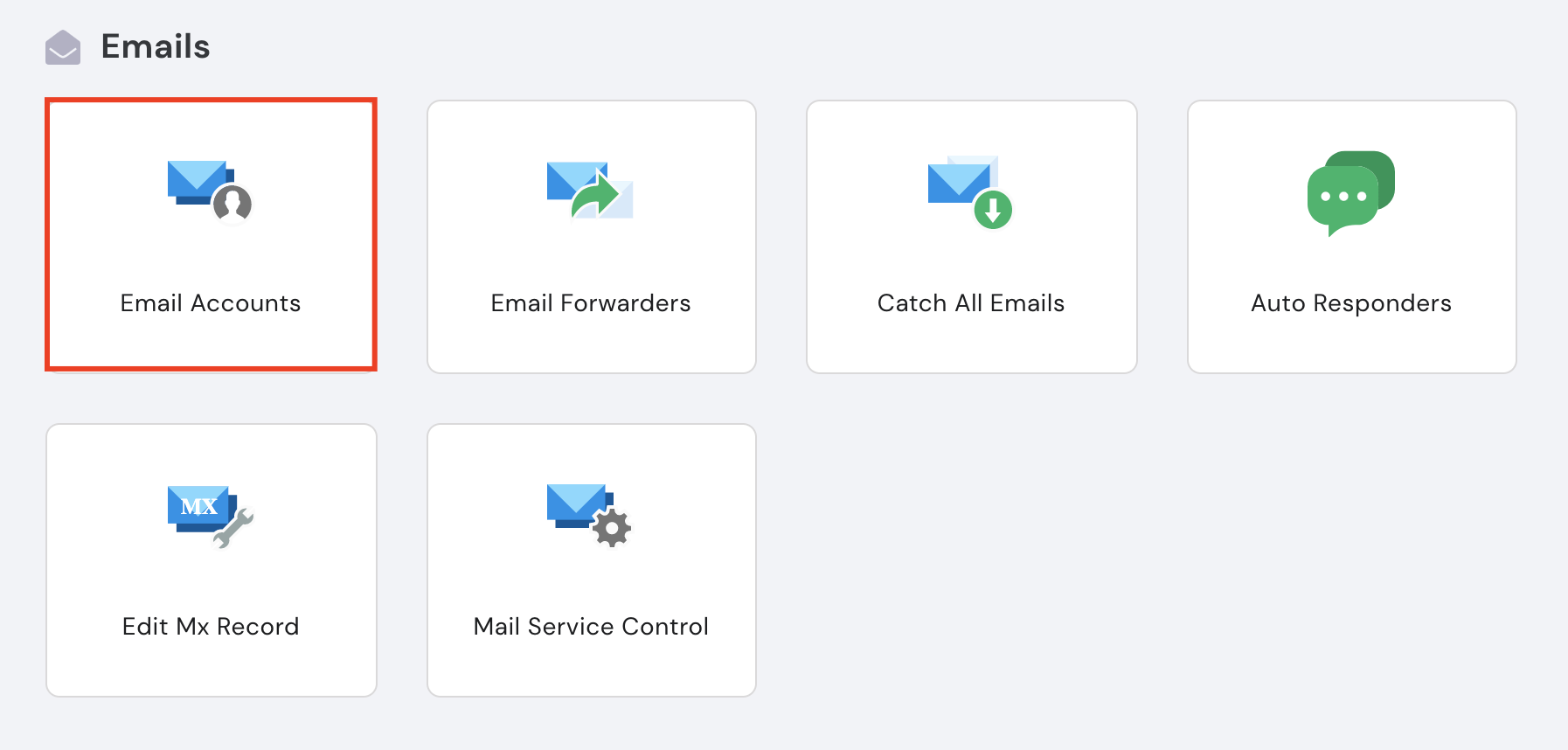 You will find all of your email details in this section.

2. If you don't have a full email address setup, you can create one under the Create a New Email Account section. Once finished, click on Create.


2. Adding and Setting up a New Email Account
Now that you have your email address information ready, you will need to add and set it up on your smartphone or tablet.
Usually, Android devices use the Gmail app as the default service for emails, so we will be using Gmail to show you how to set up your email. However, you can choose whichever email Android app that you feel comfortable with. Now, follow the instructions below:
1. In the top right corner of your Gmail app, click on your account. There will be a new prompt. Choose the Add another account option. On the next page, choose Other.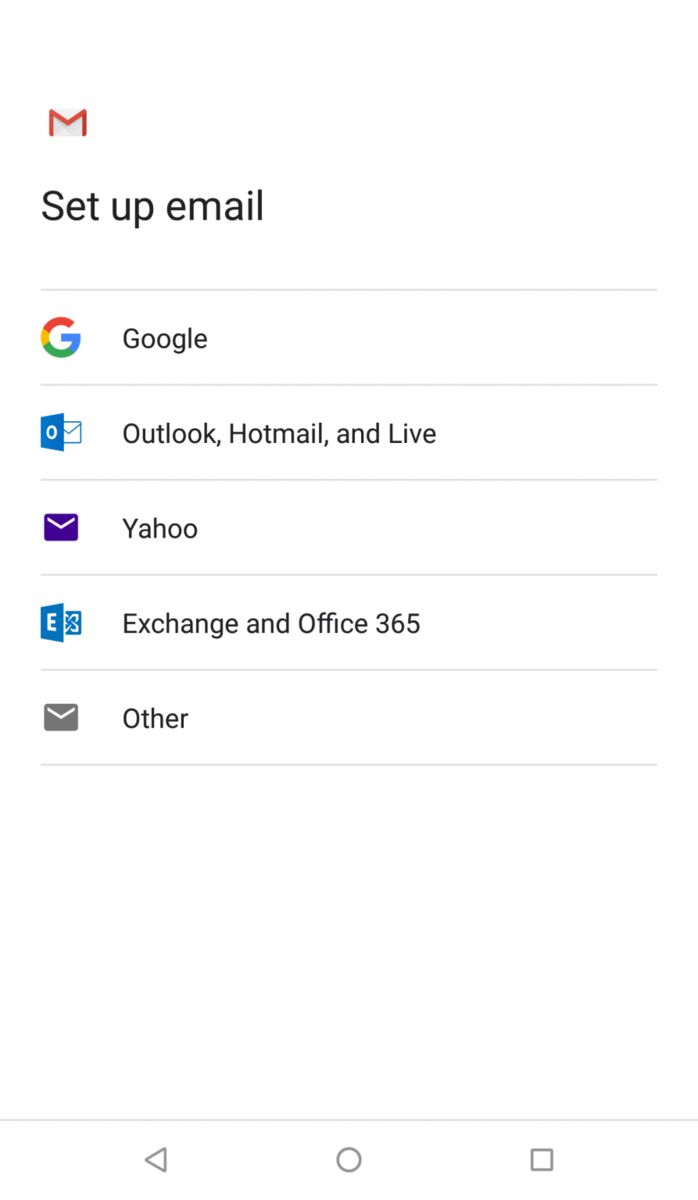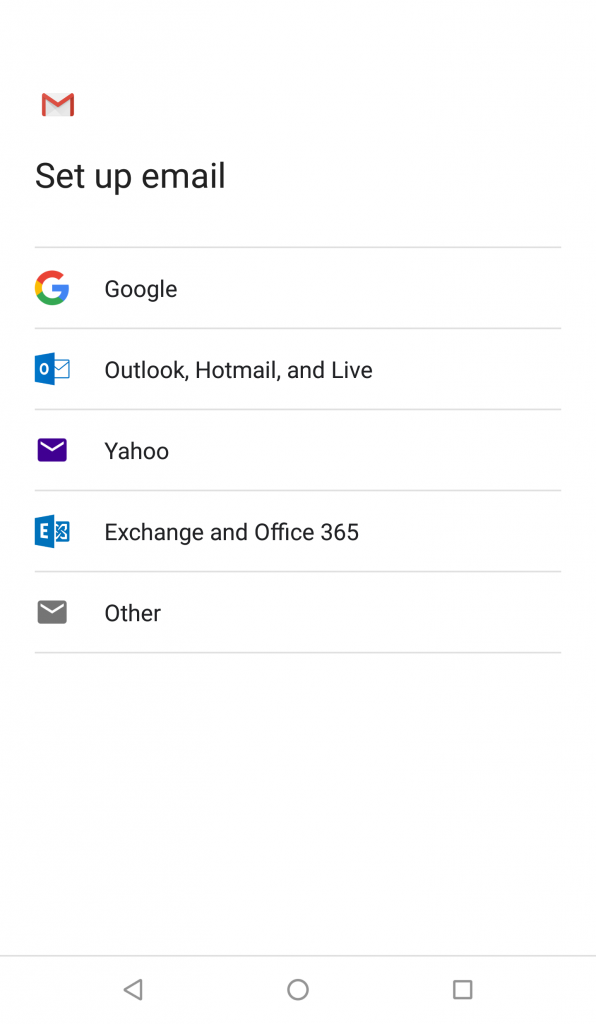 2. Once you've entered your email, don't hit the Next button just yet. Instead,  select Manual Setup.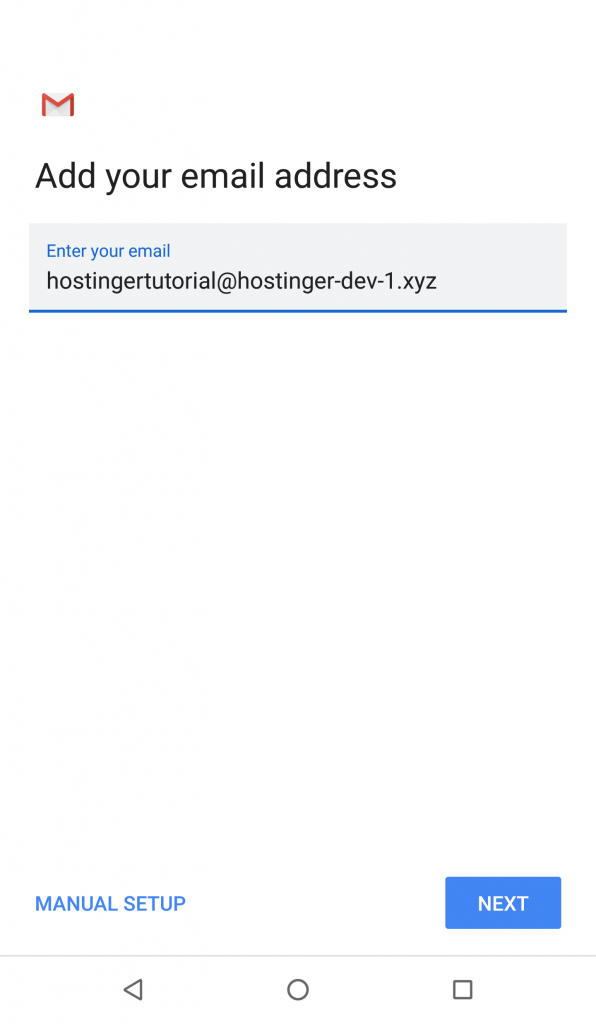 3. Now, you will have to choose which protocol you want to use to get your mail – POP3, IMAP, or Exchange. To have better synchronization from multiple devices, it's better to choose the IMAP option. However, if you would like more information on POP and IMAP, check out this article.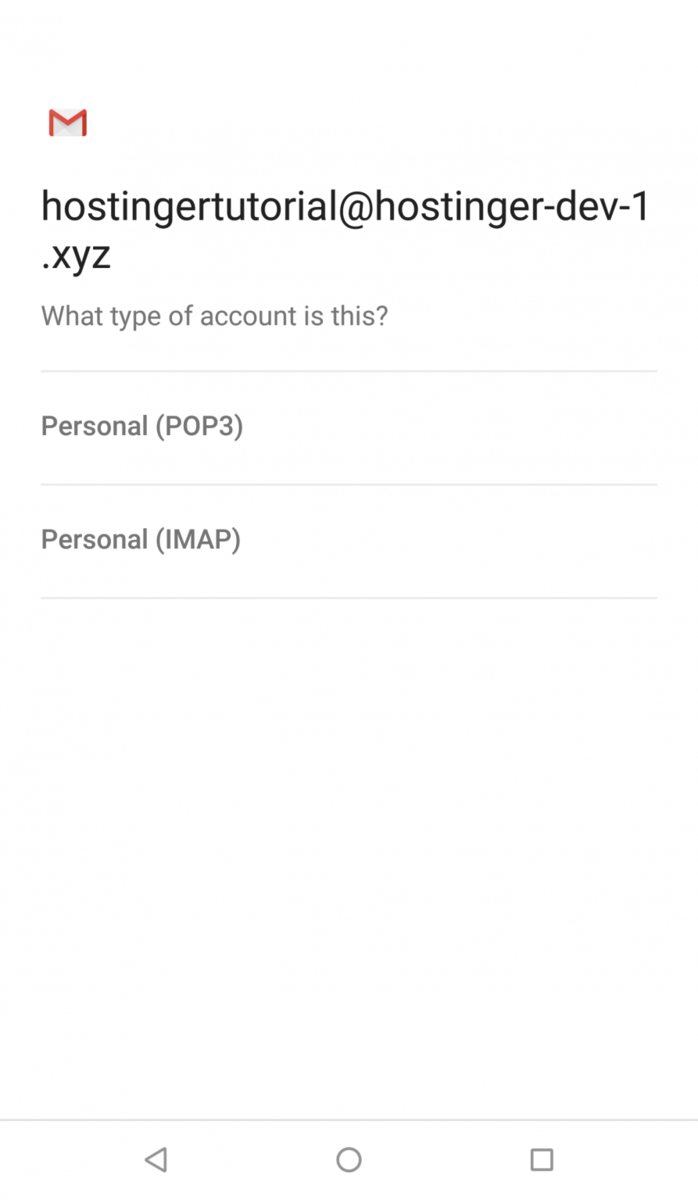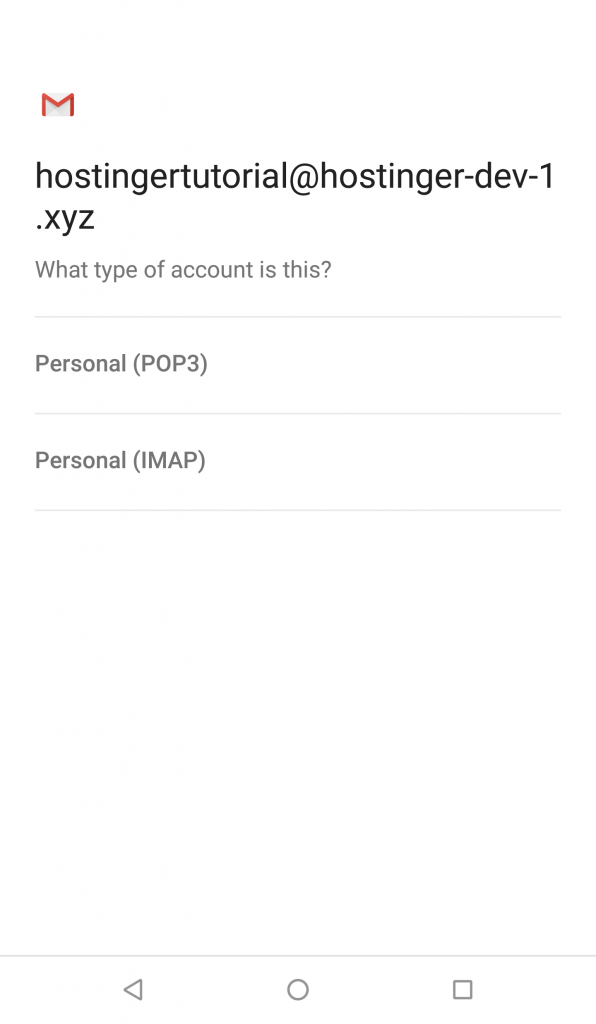 4. Fill in the password for your email address and hit Next.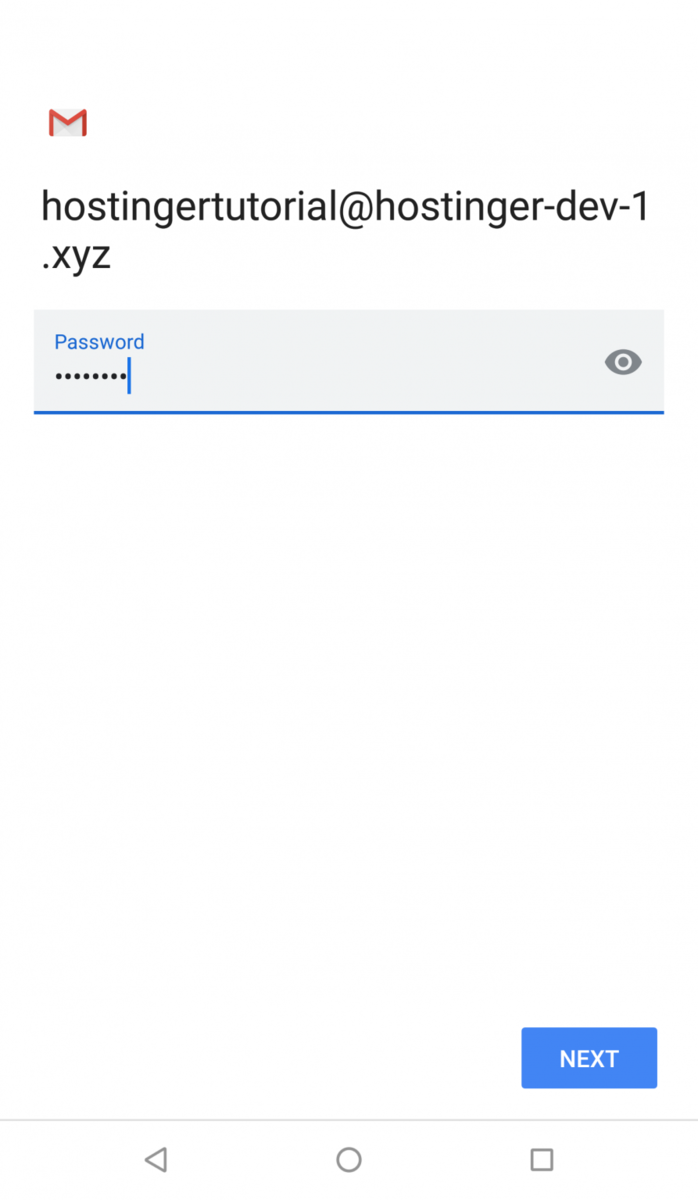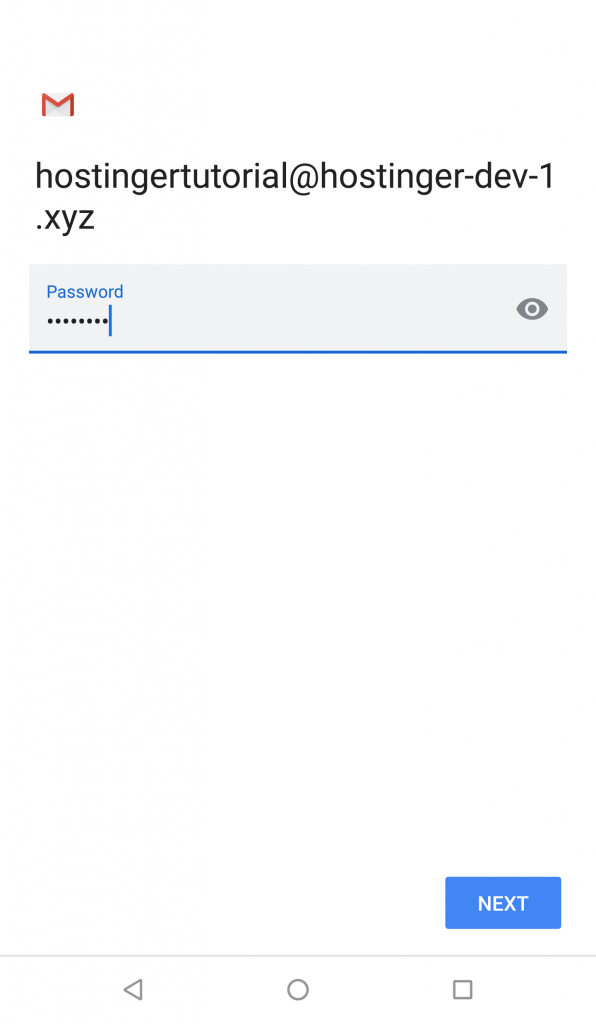 5. Now it's time to configure your Incoming server settings. You must specify your IMAP Server. This information will also be on the Email Accounts page of your hPanel.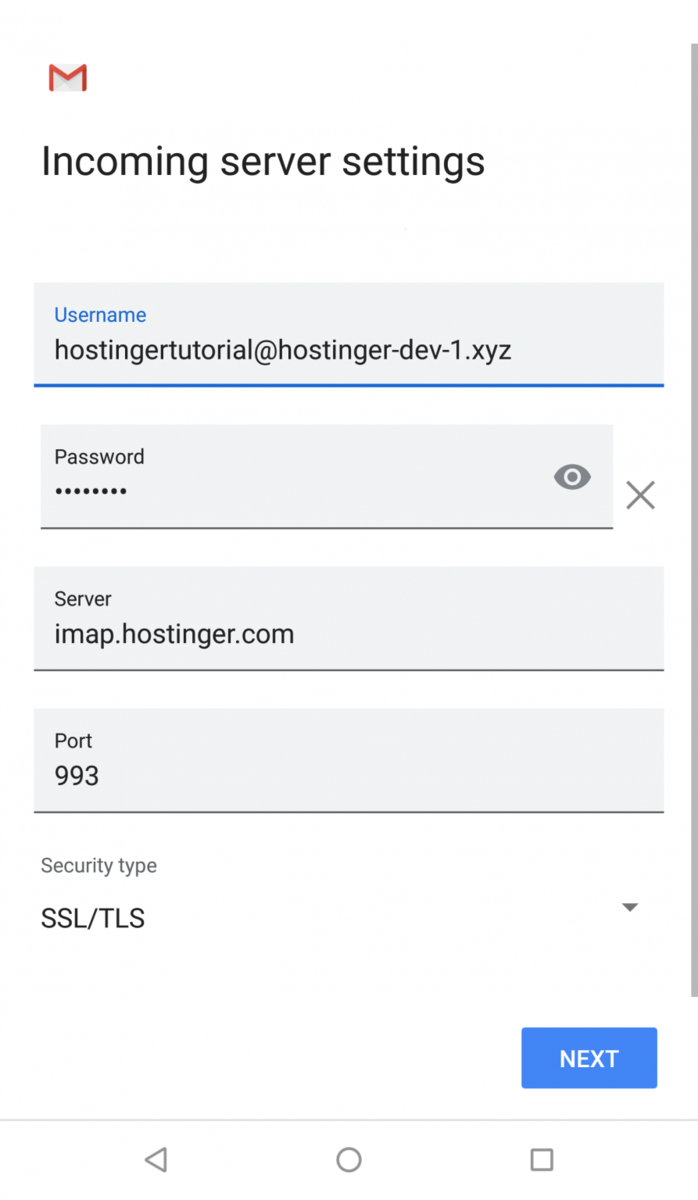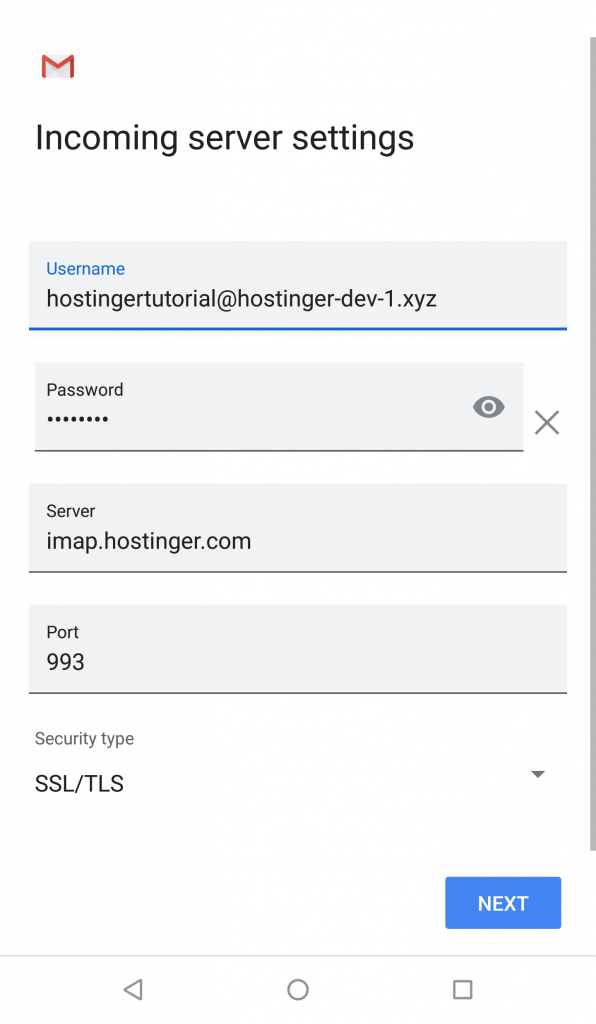 Sometimes, when you are using another hosting provider or connecting your account to a different email client, you may be asked to enter a ports number. In that case, here's what you should use when using Hostinger services.
POP3 Port (Secured) — 995
IMAP Port (Secured) — 993
SMTP Port (Secured) — 465
However, you should be able to look for the drop-down menu -> Security type and select SSL/TLS.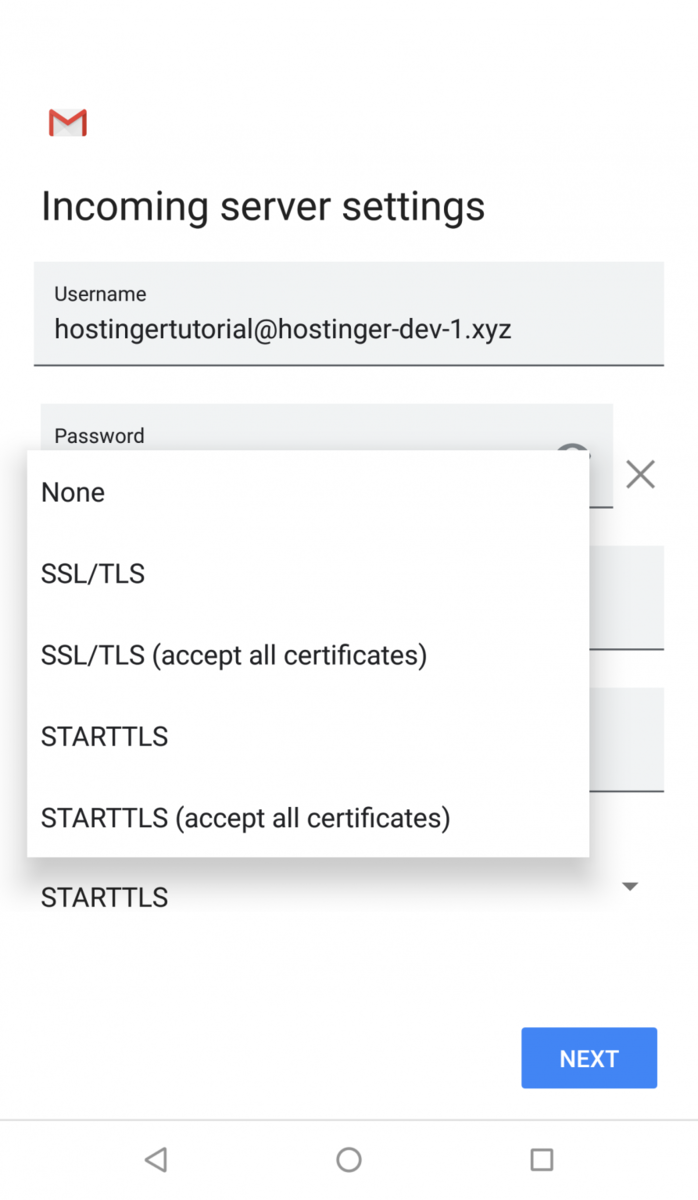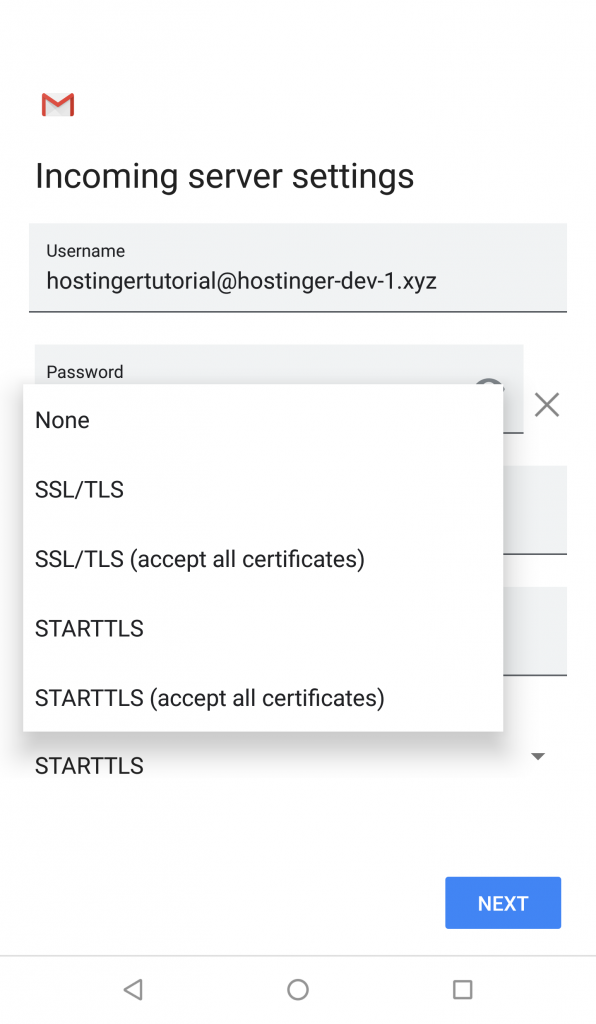 6. On the Outgoing Server Settings, enter your SMTP Server. Then click Next.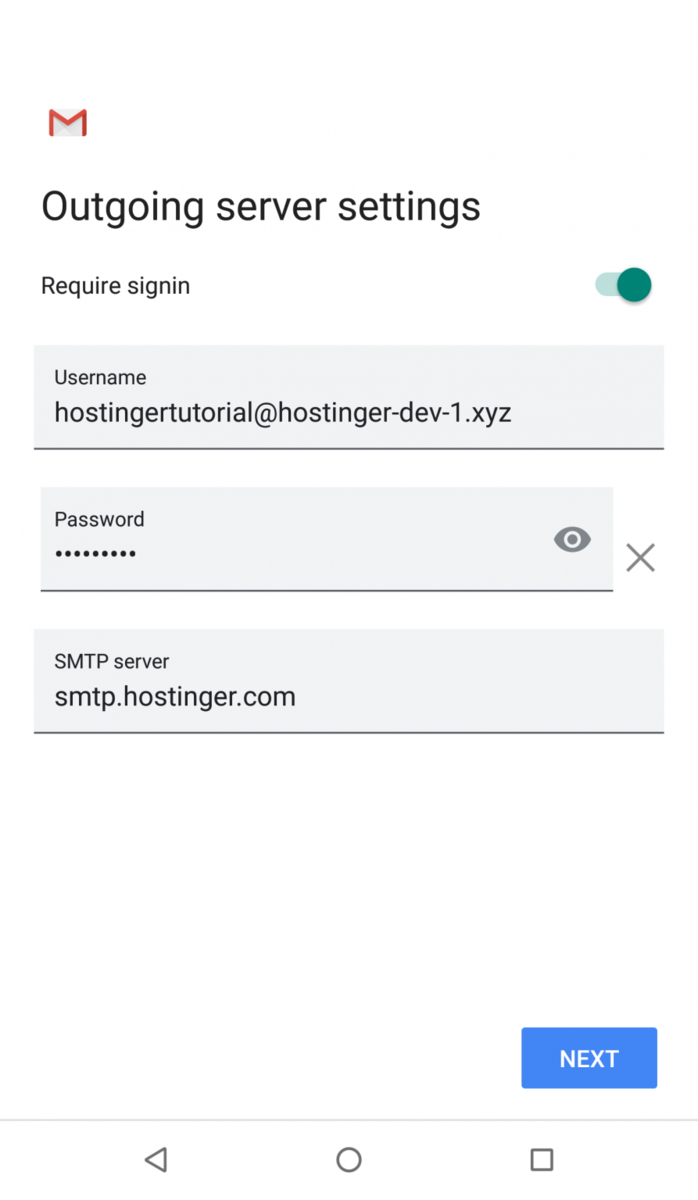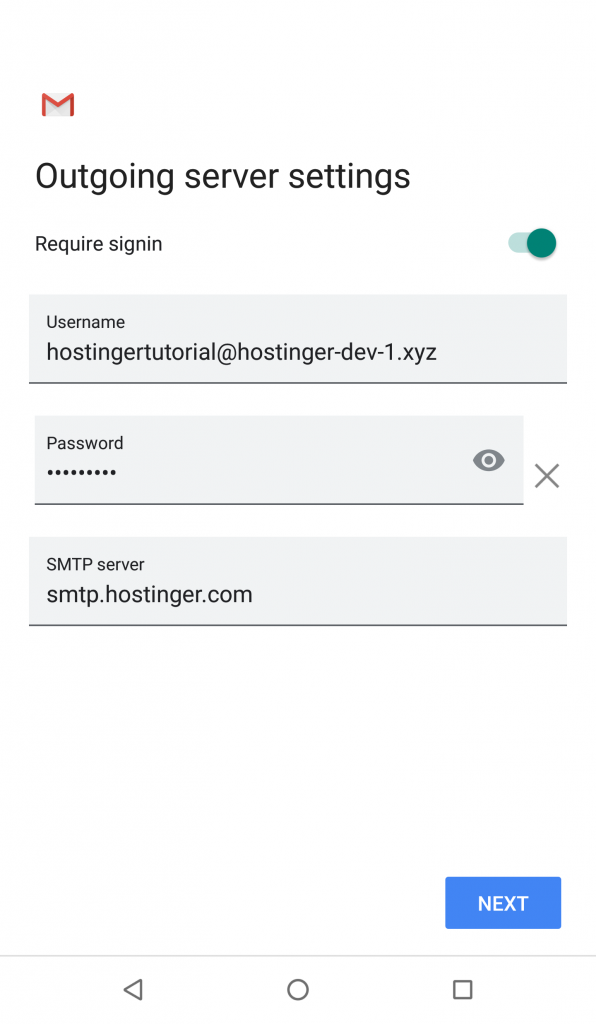 7. Now you can set up your Sync frequency: and check any additional settings you would like to use. Then tap Next.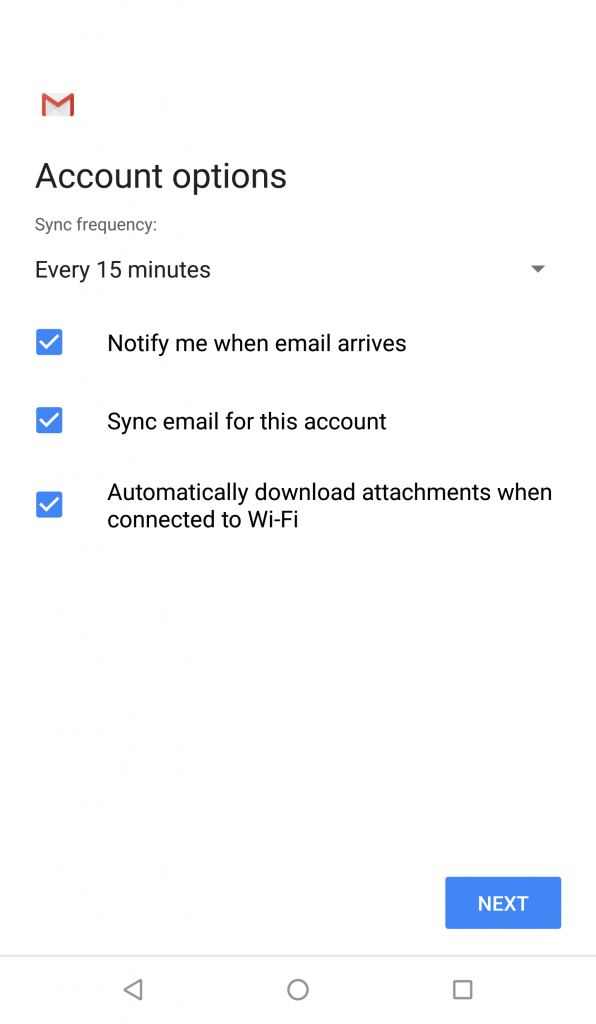 8. Lastly, type in your Account name (optional) and Your name – or any name that you would like to use – so you can filter out messages from your personal account.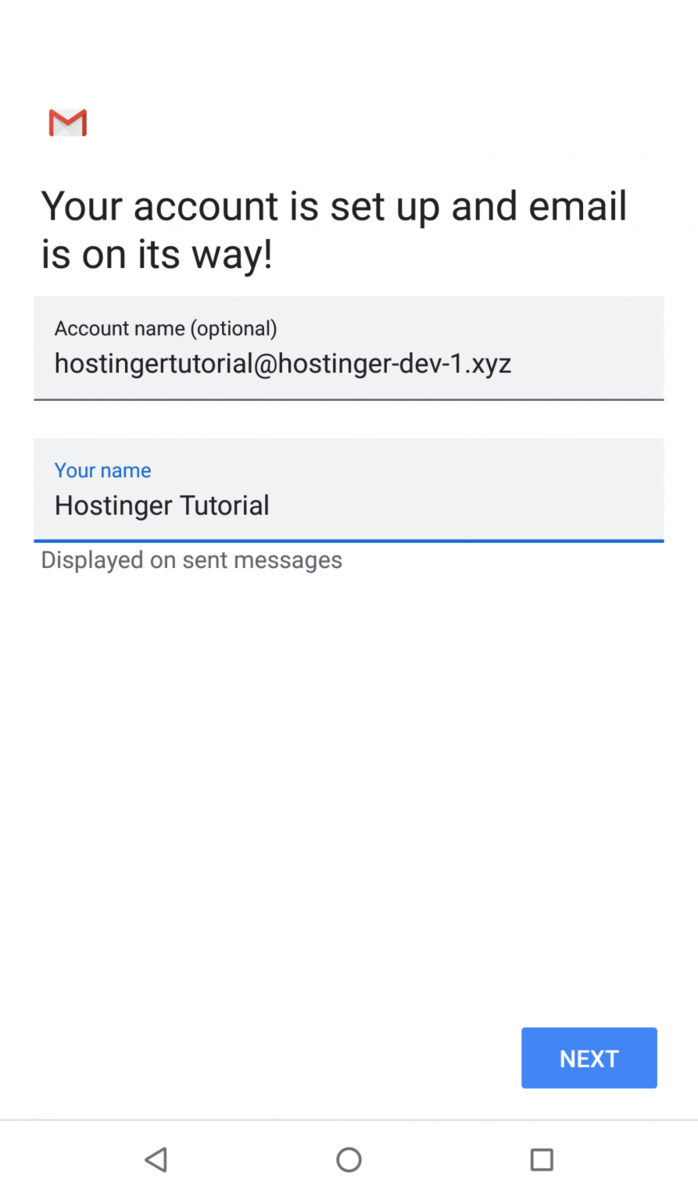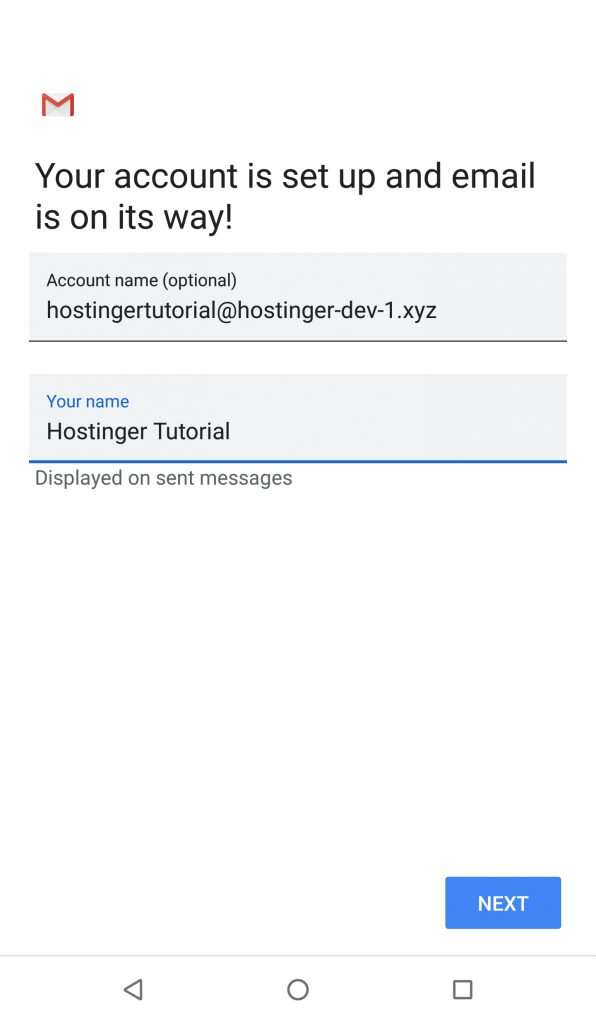 Congratulations, you have successfully added a custom domain email on your Android device!
Conclusion
In this tutorial, we learned how to set up an email on an Android device, and as you can see, these steps are pretty easy to follow.
If you have any questions or tips, leave them in the comment section below!