How to Make Your Pop-up Convert?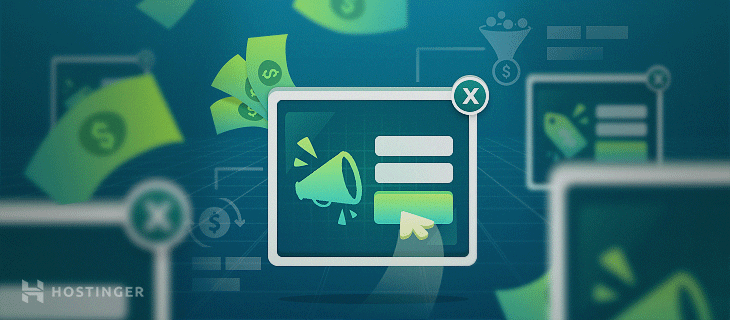 A pop-up is a box that pops up whenever a set trigger is activated by a visitor. It usually contains information about what the pop-up is about and a CTA that encourages people to take action.
A pop-up can be a really effective marketing tool to increase your subscriber list, expand your customer base, or perform any other action it's intended to. However, if used incorrectly, a pop-up can become a nuisance and drive visitors away from your website.
In other words, a pop-up can significantly accelerate your business growth, but only when used correctly. Show it too many times for the same visitor, and they'll likely never come back to your website again.
That's why we decided to provide you with this short guide. It'll not only help you create aesthetically pleasing pop-ups but also explain how and when to use them to increase conversion.
An Effective Design Speaks a Thousand Words
When you decide to add a pop-up to a page on your website, you should have a clear goal in mind. Is it to increase the number of subscribers? To offer a discount code in hopes that it increases sales? Or to provide some sort of lead magnet, like a free eBook or an extremely useful article?
Whatever the goal, it should be clear right away. The pop-up should present the message instantly, without the visitors having to read the full text.
This means having a clear and catchy headline that explains what the offer is. Then, a more detailed description underneath that visitors can read if they are intrigued by your offer.
Lastly, the pop-up should have a clear CTA. If they're up for taking what you're offering, they need to be able to take action right away.
Aside from the text and a clear CTA button, make sure the overall design of the pop-up matches your website. Use a similar text font and style of writing, as well as complimentary colors that work well with your site.
Get Your Timing Right
This is the part that most affects how your pop-ups convert. Make the pop-up appear too late or too soon, and you risk increasing the site's bounce rate.
According to multiple studies, the best timing for a pop-up is 50-60% of the average time spent on a page. It allows visitors enough time to see whether they're interested in what your business has to offer but not enough time to decide if they'll take action today or not.
Another aspect that affects the timing of the pop-ups is their type. Generally, pop-ups can be split into three categories:
Exit pop-ups
Scroll pop-ups
Timed pop-ups
Exit pop-ups appear when the visitor tries to exit your website. Its main goal is to convince them to stay by offering something in return.
Scroll pop-ups get activated by a set trigger, like reaching a certain point on the page. This type of pop-up works well for multiple purposes.
Finally, we have the timed pop-up – a flexible option that can be used for a number of different purposes too.
Have another look at the set goal of your pop-up, and you'll see which category will be the most effective for your lead generation campaign.
Choose the Right Tools
You don't need to know how to code in order to create a custom pop-up. If you're using WordPress to run your website, there are plenty of free and paid plugins that help you make one with ease.
Here are the top three plugins that we recommend:
OptinMonster. It is a toolkit that helps to design different types of lead generation campaigns, pop-ups included.
Sumo. A free pop-up plugin primarily used for email list growth.
Bloom. A plugin that lets you highly customize the appearance and placement of the pop-ups.
With such a large variety of tools to choose from, you can begin your lead generation campaigns without further delay.
Get Ready to Generate More Leads
If your pop-up is effective, you should start seeing an increase in traffic and sales pretty soon. Look at your website's analytics and calculate the speed at which your business is expected to grow.
However, the work does not stop there. In order to lead the traffic and sales growth to their full potential, your website must be ready for the extra load.
Check your current web hosting service and the resources your web host provides. Make sure the plan either comes with enough bandwidth and storage to accommodate your growing business, or it can be upgraded without much hassle.
If you find that your current web hosting service will soon be insufficient, make sure to check out what else is available on the market.