How to Design a Website: A Guide for Non-Designers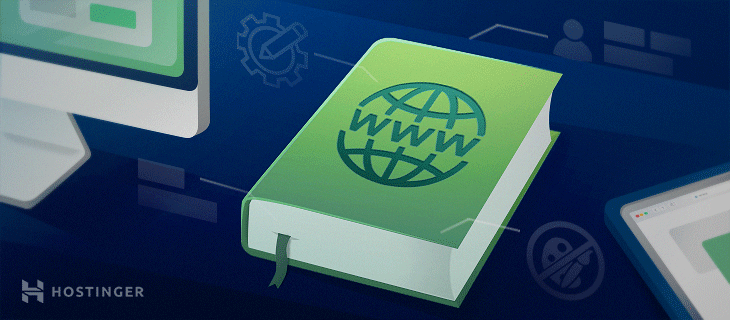 Back in the day, designing a website was a job only for experienced and knowledgeable professionals. It included tons of coding and other technical skills that not many people could do.
While professional web designers are still in demand today, designing a website has become much simpler. So simple, in fact, that anyone can give it a try from the comfort of their home.
Of course, the final result will not be as highly customized as if it were made from scratch. However, by using the available tools for website building you can now design a site that will look just as professional as if it were made by an expert.
So if you have minimal-to-zero coding skills but would still like to DIY your own website, follow the steps below.
Step One: Choose the Platform
There are two main options when it comes to creating a website – using a CMS or a website builder.
A CMS (content management system) provides slightly more customization freedom but requires a bit of coding knowledge. It's still relatively easy to use but may require more time for a complete newbie.
While there are various CMS available on the market, the most beginner-friendly option is WordPress. The software itself is completely free of charge but may require a paid theme or a few third-party plugins, depending on your personal requirements.
A website builder requires no technical knowledge whatsoever. It comes pre-packaged with everything you might need to create a website, and all you have to do is make a few adjustments to suit your preferences.
Most website builders are incredibly easy to use. They contain a drag-and-drop editor and a grid system that lets you move various elements around the website until you come up with a design that you like.
The downside is that website builders are a bit more expensive compared to WordPress. However, the simplicity of controls and the great-looking results may be worth the money.
Step Two: Get a Domain Name and Web Hosting
If you decide to go with WordPress, you'll need to register a domain name and purchase web hosting services for your website next.
Luckily, we have an amazing domain name buying guide that can help you with the whole domain name process. As for web hosting, you can use a service specifically tailored to WordPress websites with us, here at Hostinger.
Keep in mind that most of our WordPress hosting plans include a free domain, so you don't have to worry about how to get a domain name for free anymore.
Step Three: Pick a Template for Your Site
You should choose a template that best suits the purpose of your website. If you're building an eCommerce store, pick a template that already has product pages, sandwiched menus, and places the main focus on pictures. If you're creating a portfolio, look for a site design that will complement you as a professional.
Both WordPress and website builders have a large variety of different templates available, usually categorized by the purpose of the site. Don't worry if the templates don't suit your needs perfectly – they can be customized and reworked in detail.
The Astra WordPress theme offers over 280 Starter Templates you can install in seconds and customize at will. It supports eCommerce, popular page builders and covers a huge range of niches. It's well worth checking out.
Step Four: Adjust the Design and Build Your Dream Website
Now that you have all the required elements for building your website, it's time to let your creative side get to work.
Decide on the color scheme and the overall style of your site. Choose a font that will complement your branding, and add really high-quality content. Include visual elements but make sure they're optimized for better performance of your site. Finally, implement search engine optimization (SEO) practices for your website to increase the chances of organic traffic and consistent growth.
In reality, when it comes to web design, there are no limits except to those of your imagination. Of course, you may need to make some compromises as you'll be working on already existing web design templates. However, with enough time, passion, and creativity, you can have an amazing-looking website without any professional help.