Hostinger vs SiteGround: Comparing the Two Web Hosting Providers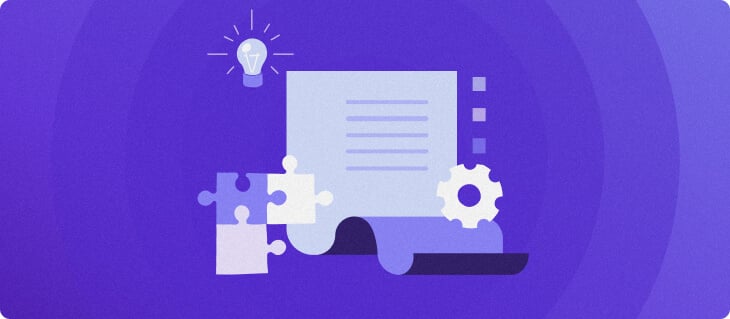 Choosing the best web hosting for your site is a crucial key in your online endeavors. You have to consider the server's performance and security to avoid downtime and get optimal web hosting experience — among many other factors.
To help you choose between Hostinger vs SiteGround, we provided a breakdown of each hosting provider's affordability, value for money, performance, user experience, and customer support.
By the end of this article, you will know what to look for in a hosting company and how to migrate your website to a new web hosting.
Different Types of Web Hosting
One web hosting differs from the other based on its technical knowledge requirements, server reliability, control, and storage capacity. Here's a breakdown of what Hostinger and SiteGround's hosting plans have to offer in this matter.
Shared Hosting
This hosting type requires multiple websites hosted in a single server to share resources like bandwidth, webspace, databases, and memory. Due to this nature, it is ideal for low-traffic websites like personal blogs and small business sites.
Hostinger shared hosting plans cost as low as $0.99 to $3.99/month. Considering that SiteGround offer their plans at $3.95 to $11.95/month, Hostinger takes the cake in terms of affordability.
To have a fair comparison, we will use Hostinger's Premium plan and SiteGround's StartUp package as they are within a similar pricing rage.
Both plans offer an unlimited number of email and FTP accounts, and MySQL databases. Despite this, SiteGround only provides 10 GB space to support one website, while Hostinger gives you 20 GB for an unlimited number of websites.
Hostinger also offers weekly backups, free domain, free SSL certificate, LiteSpeed cache, Cloudflare protected nameservers, and 24/7 customer support. Meanwhile, SiteGround offers additional tools for eCommerce and agencies.
VPS Hosting
Virtual Private Server hosting combines the cost-saving benefits of shared hosting with an additional layer of security and dedicated memory. This hosting type is perfect for websites aiming to scale up but not yet large enough to use dedicated hosting.
Hostinger offers six VPS hosting plans, with the highest-tier plan offering up to 8 GB memory, 160 GB storage space, and 8000 GB  bandwidth. Besides coming with IPv6 support and full root access, all plans also support major operating systems like CentOS, Ubuntu, and Debian.
Siteground, on the other hand, does not offer this type of hosting.
Cloud Hosting
Cloud hosting utilizes resources from many different physical web servers in various data centers to reduce downtime. Therefore, it is best for medium to high-traffic websites looking for scalability.
Hostinger cloud hosting plans offer access to up to 200 GB SSD space, eight CPU cores, and unlimited bandwidth. You will also get daily backups, free domain registration, 24/7 customer support, and a single-click app installer.
On the other hand, SiteGround cloud hosting plans come with collaboration tools, daily backups, and dedicated IPs. Its highest-tier plan offers access to eight CPU cores, 120 GB SSD space, and 5TB data transfer.
A large price gap between Hostinger vs SiteGround is also apparent for this hosting type. Hostinger's most popular cloud hosting — the Cloud Professional plan — costs $14.95/month, while SiteGround's recommended Business plan charges $120/month.
For far less money, Hostinger can provide more CPU cores and SSD storage capacity than SiteGround.
Performance, Ease of Use, and User Experience
Both Hostinger vs SiteGround offer a 99.9% uptime guarantee and provide robust security measures to protect their servers. Not only that, but you also get a 30-day money-back guarantee to test out their services.
Hostinger equips its plans with daily or weekly backups, RAID 10, and multi-layered fail-safes. Meanwhile, SiteGround uses account isolation technology to protect your website from issues occurring in other sites within the same server.
Transparency-wise, Hostinger has the upper hand as the company makes its server uptime report available publicly. SiteGround only discloses this information to its users via the User Area — non-users have to rely on review articles to learn about its server's performance.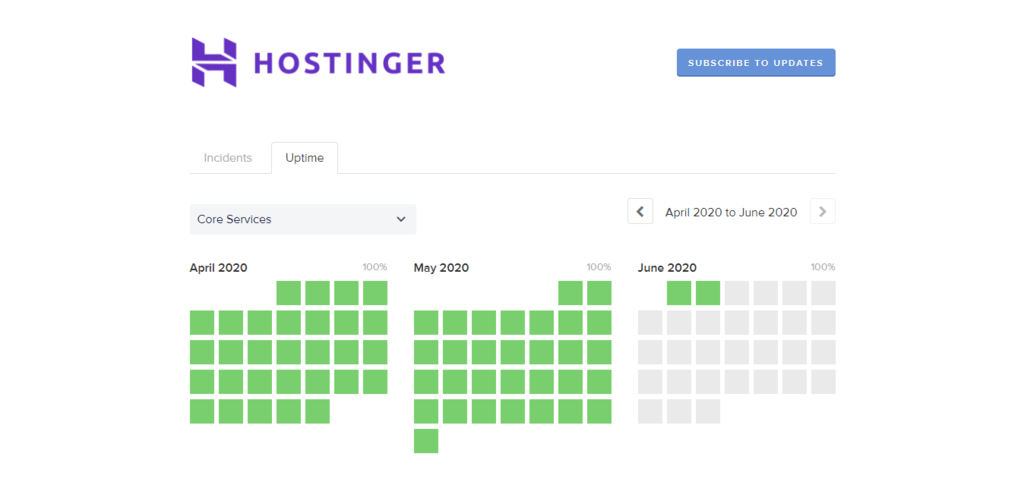 In terms of ease of use, it is a close call between the two hosting providers. SiteGround hails the well-known Linux-based control panel, cPanel, while Hostinger uses its own called hPanel. Both control panels have a similar interface, thus making it easy to adapt to.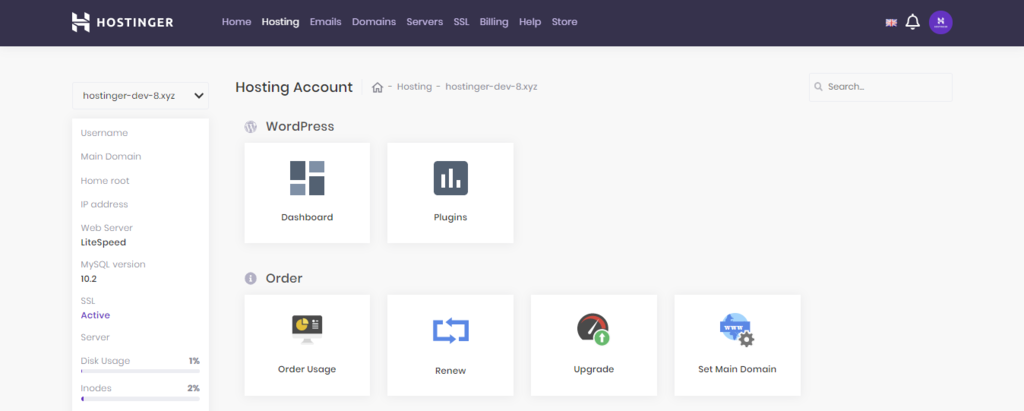 Customer Support and Response Time
SiteGround provides multiple support channels to choose from. Their 24/7 live help is reachable via live chat, phone, or ticketing system.
Users can also opt for the self-help channels like the Help page and AI-powered chatbot. Email support is also available for both new and existing users.

While Hostinger does not include phone support, it does provide a full 24/7 customer support. Its support team is reachable via live chat and email.
Besides offering fast response times, Hostinger's customer support team also provides multilingual assistance. Users around the world can reach out to it without worrying about language barriers.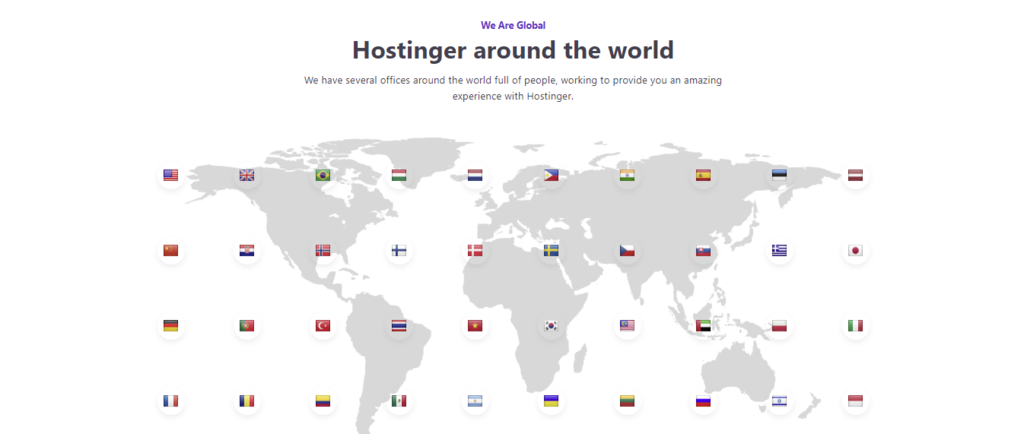 How to Move Your Website to Hostinger?
If you decided to use Hostinger, in the question of Hostinger vs Siteground, you will need to migrate your website to its server first.
The website migration method will depend on your site's type of database — for example, websites not using MySQL databases only need to upload their files to the public_html folder on our server.
Follow these steps to move your website to Hostinger if you're using MySQL databases:
1. Backup Your Website
Depending on your current provider, there may be a database export tool you can use to do the job efficiently. phpMyAdmin, for example, has an export feature that can generate a MySQL database backup file in a few clicks.
If you're running a WordPress website, you can use the cloning plugin called All-in-One WP Migration. It lets you migrate not only databases but also media files, plugins, and themes hassle-free.
2. Import Your Website to Hostinger
After creating a new database on Hostinger's server, you can navigate to the phpMyAdmin and restore your database backup file using the Import feature. It may take a couple of minutes depending on the size of your database.
3. Point Your Domain to Hostinger
Now we'll need something that's called nameservers — for your Hostinger account, these are located in the DNS Zone Editor -> NS (Nameservers) section in your hPanel.
Log into your domain registrar's control panel and access the DNS Zone Editor. Once you're there, replace the existing values with Hostinger's nameservers. The changes made can take up to 24 hours to transmit globally.
Transfer Your Domain Over to Hostinger
While it is not mandatory, transferring your domain over to Hostinger will simplify your website and hosting management.
Hostinger provides a domain name transfer service that streamlines the process into four easy steps. Depending on the domain extension, it may take up to five days for the transfer to complete.
Hostinger vs SiteGround: Which One is For You?
Both SiteGround and Hostinger have a great reputation in the web hosting industry. Despite that, Hostinger provides a better value for money as it offers reliable uptime, responsive customer support, and plenty of useful features for any type of website, all for an affordable price.
If you have more questions regarding Hostinger, do leave a comment down below.